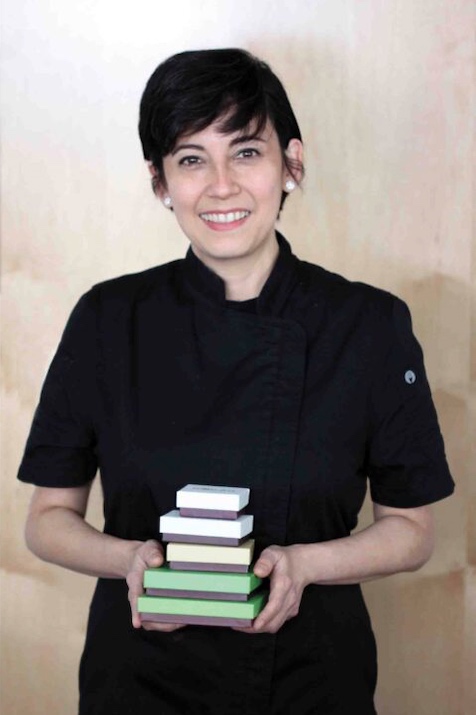 Carol Gancia, a Filipina immigrant and small business owner, planned to open her latest venture around March of last year, but the global pandemic threw a major curveball.
Instead of sulking, she saw an opportunity that equally scared and excited her.
This June, her baby Kokak Chocolates is marking its first anniversary, and looking back, she says she has a lot to be thankful for.
The LGBTQ-owned artisan chocolate company in the Castro neighborhood of San Francisco opened amid a lot of uncertainty but that did not frighten Gancia as she went full speed ahead.
"Kokak Chocolates was born out of a deep yearning to feel scared again, to be clueless, to stumble, and most of all, to learn," she revealed to the Asian Journal. "The newness of this venture made me giddy with excitement and at the same time, nervous about what the future holds."
Born and raised in Manila, Gancia moved to the San Francisco Bay Area in 2004 and has lived there since. She travels back to the Philippines every couple of years or so to see her uncles, aunts, cousins, and theater friends.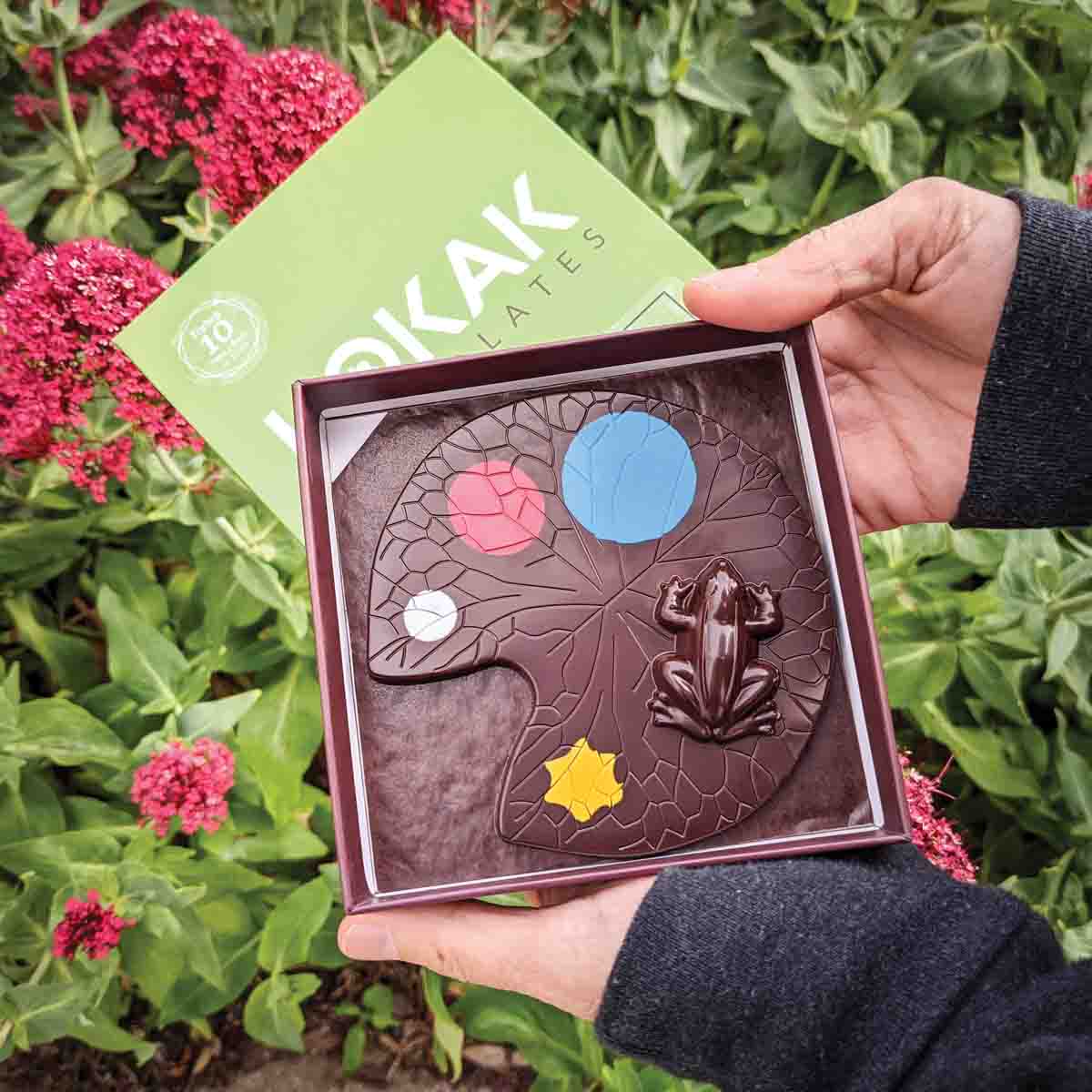 The self-taught chocolatier decided to specialize in small-batch single-origin heirloom chocolates and premium truffle flavors crafted in colorful, tropical-inspired designs with a story to tell.
Gancia loves creating recipes and pairing them with playful and colorful designs.
She devoted her time to learn how to become a good chocolatier and describes it as "the most amazing experience" since it taught her humility, patience, love, and respect for the craft.
Kokak's journey has not been easy.
Gancia signed the contract for the shop in June 2019. Her mom passed away less than a month later and two weeks after she passed on, Gancia was diagnosed with cancer.
"Throughout the construction of the shop, I went through my healing journey from operation to chemo to radiation. Luckily, it was stage one and with a big change in my daily nutrition, I was able to bounce back in no time. The last day of my radiation was the end of April 2020," she shared.
While it was pretty challenging to supervise construction, Gancia saw it from a different perspective and she was grateful for the distraction and sense of purpose.
She realized that the lockdown was a blessing in a way as it gave her more time to complete her treatments and recover.
What's in a name
Coming up with Kokak, a unique and easy-to-remember name for her brand was an inspired and intelligent choice. Filipinos anywhere in the diaspora would instantly know the Filipino-ness of the company.
It took Gancia three years of thinking and another three years of horsing around with the idea, learning from master chocolatiers, coming up with a name, doing pop-ups, and finding a retail shop to lease.
When she was doing her due diligence, Gancia noticed a lot of chocolatiers use their name as the brand name. She looked at how the competition branded their chocolates and decided to go in the opposite direction.
She also wanted a name that would appeal to all ages.
"I came up with a name that sounds like it can end with an exclamation point. I wanted something energetic that would make people curious about my Filipino heritage," she shared. Gancia's parents — Bob, an Irish man, and Melinda, a Filipina, met in New York, a melting pot of different cultures.
"Kokak Chocolates is an adventure, and saying the word Kokak is a hoot! It means ribbit in Filipino. I find it cool that our cultural background plays a role in how we hear the sound of the same frog," Gancia added.
Through the brand, she wants her customers to get a taste of the tropical pond life in Asia where beautiful water lilies, bamboo, and other plant and animal life thrive.
Since she loves learning about and celebrating traditions from all over the world, she would like to bring her perspective of flavors and experiences she's had into the treats they create at the chocolate shop.
Gancia has been using the same recipes she tested in the last couple of years. She focuses on elevating the experience of their customers by using what she describes as the most premium single-origin and fair trade chocolates known for exceptional flavor. It is called Nacional, a rare cacao variety sourced in Ecuador and protected by the Heirloom Cacao Preservation Fund which she discovered while training.
Filipino taste
Some of the brand's best-known flavors are inspired by Gancia's personal childhood memories in Manila. While tropical truffles like Mango Lemongrass, Kalamansi (Philippine lime), Passion Fruit, and Banana Caramel have become customer favorites, she continues to innovate in flavors and designs each month.
For their first anniversary this month, Kokak has prepared vibrant confections celebrating June as Pride Month, inclusivity, heritage, and Father's Day this summer. They also have a limited edition Artist Palette Bar, inspired by the colors of the Philippine flag, and pays tribute to Philippine Independence celebrated on June 12.
It is about giving their customers unique experiences every time they grab one of Kokak's bars or truffles.
"We surprise them with products they may not have tried before such as the cacao porridge or  champorado. I call it a friendship porridge between Mexicans who brought processed cacao to the Philippines and Filipinos who made a chocolate rice porridge out of it during the galleon trade in the 1500s," Gancia explained.
She created her version of the  champorado  using Japanese rice crackers and grated coconut on top.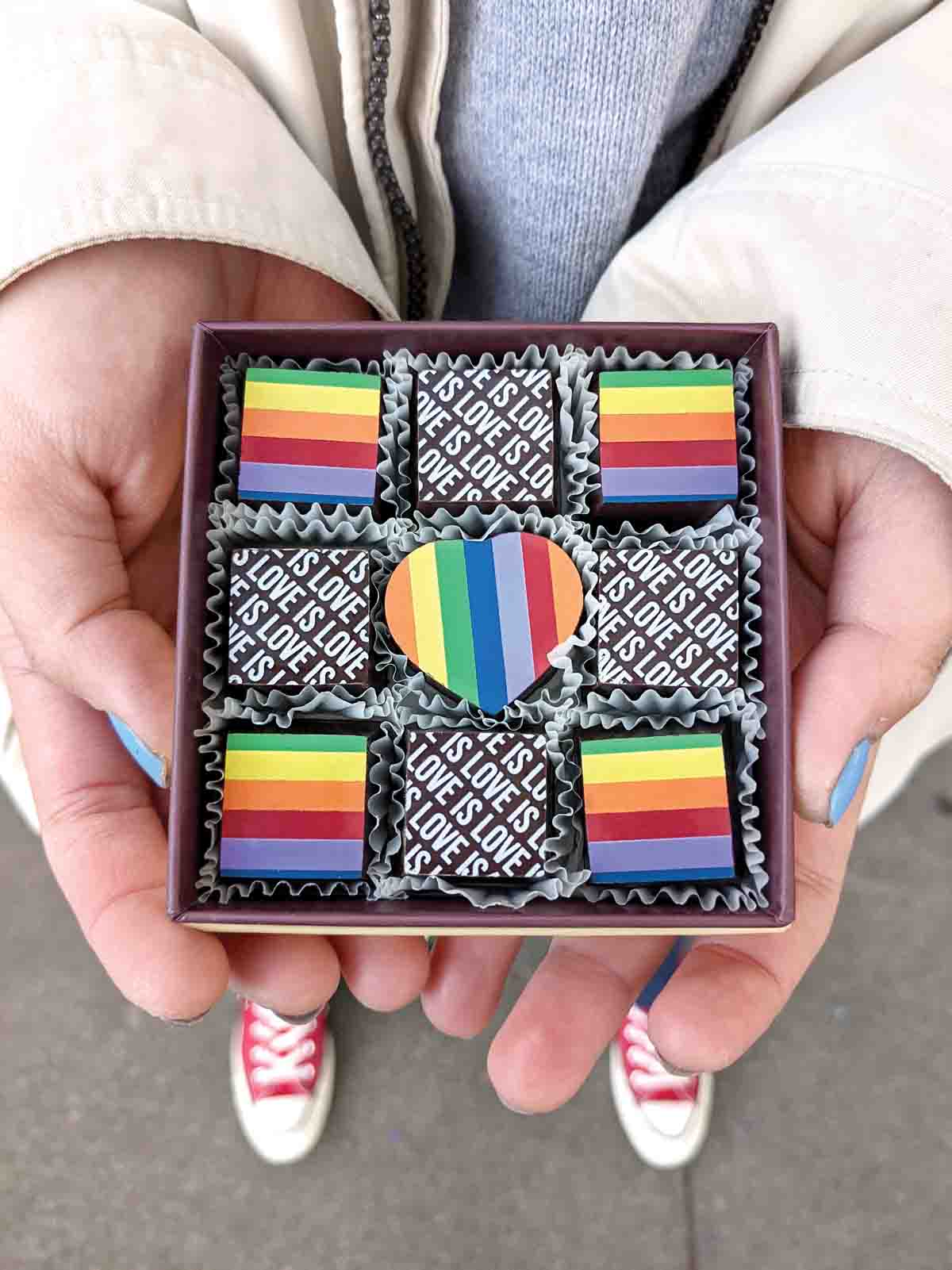 Gancia plans and decides on the chocolate designs and flavors herself with feedback from her team. Some of their designs are hand-painted and others are digitally printed using edible ink.
The bottom line is that the products have to look and taste good.
Looking back, Gancia realized how chocolates would oftentimes take her back to fun times growing up with her grandma, aunts, uncles, and cousins.
"I have always loved chocolate more than the normal person," she revealed. "It was chocolate ice cream and chocolate cake for my birthday every year while I was growing up; chocolate croissants and chocolate cookies for a breakfast treat."
With her memory triggered, she shared the story of growing up with her Uncle George who brought home chocolates from his work trips in Western Europe.
Because of him, she developed an appreciation for different kinds of chocolates including dark, peppermint, and liqueur chocolates even before she reached seven years old.
"We are a family of serious chocoholics. Funny, my uncle Jorge still has chocolates in both his pockets daily to this day," she said.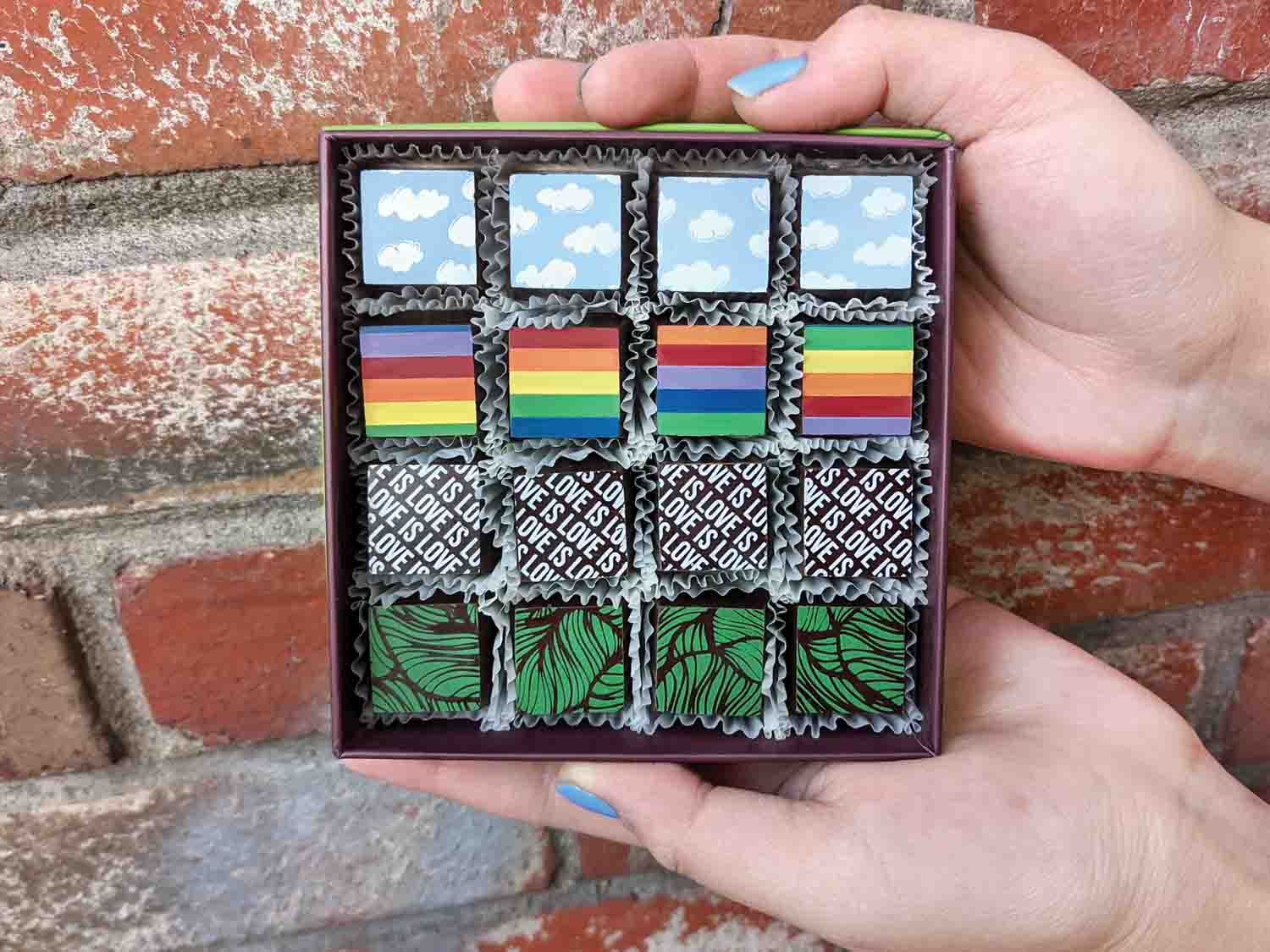 Staying small
Gancia and her best friend moved from Manila to San Francisco together and continued partnering on a video production company business. It was a similar business, just a different location with new clients. After a couple of years, her friend moved to Canada, and she became a solopreneur for the first time, running the business, which is known as Ripplemakers, by herself.
After working in television for an Emmy-award-winning program, KQED's "Check Please! Bay Area," and "Jacques Pépin: More Fast Food My Way," Gancia began Kokak as a new passion project while simultaneously managing Ripplemakers.
It is this project that makes her really happy, she says, mainly because she loves getting to know their customers, helping fellow team members grow and flourish, and coming up with new flavors and designs. That she can do this and honor her heritage at the same time is a major bonus.
The self-identified seasoned entrepreneur is thankful to the Castro community for opening their arms to welcome them. She continues to support the community as a member of the Golden Gate Business Association, the nation's first LGBT Chamber of Commerce founded by LGBT entrepreneurs.
"Our Castro neighbors were the first to embrace us, stopping each week to try different truffle flavors, buy up the day's remaining selections, and support however they could," she said. "I am beyond proud to be a part of and commemorate Kokak Chocolates' first anniversary with Pride month and expand our collections to honor my Asian roots."
Gancia has great plans for 2022 and beyond, focusing on new products, flavors, and chocolate experiences. She would like their chocolate to be a sweet instrument to help create and remember happy chocolate memories with loved ones, near and far.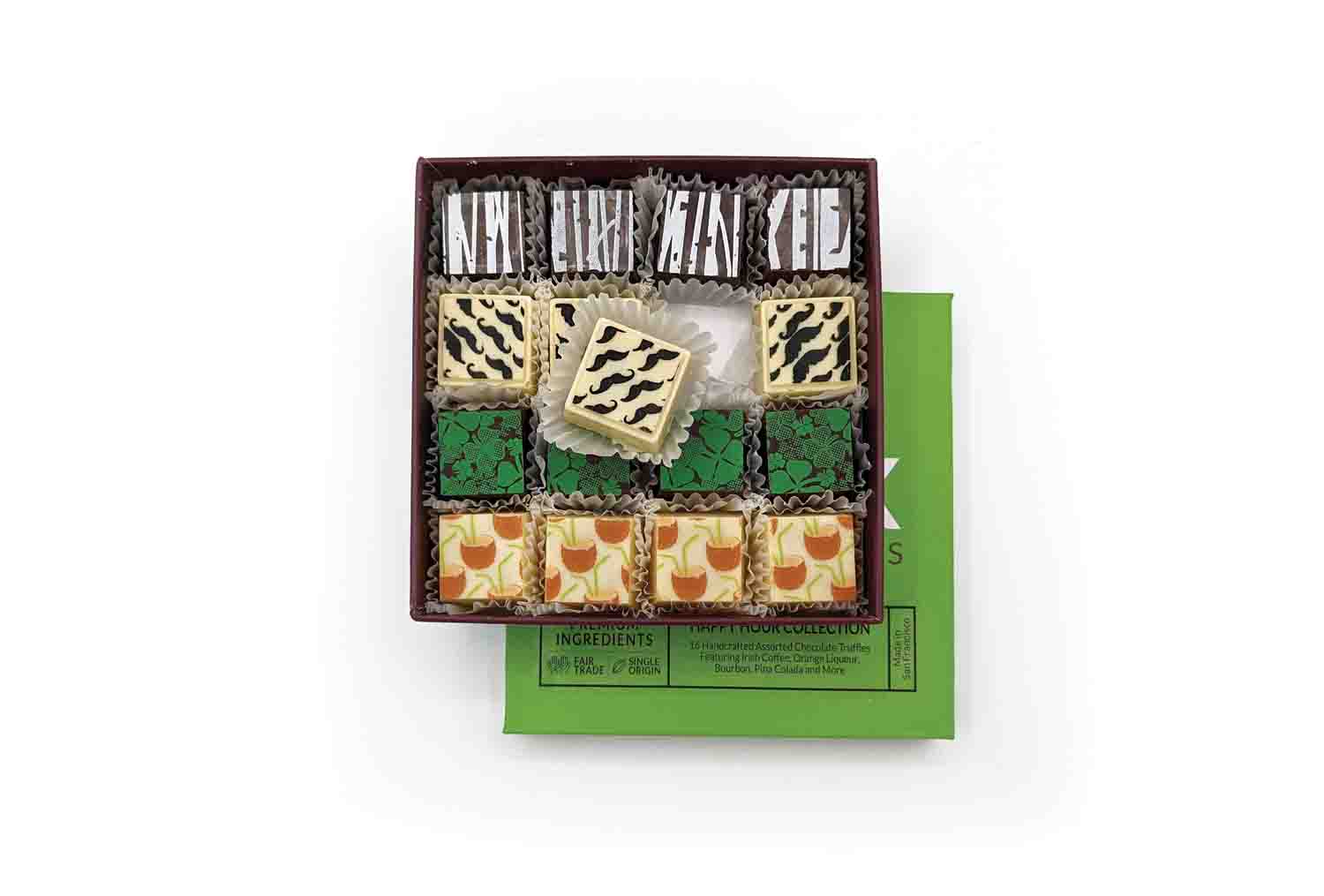 She strongly believes in their mission to take customers back to being a kid again even just for a few moments while enjoying a delicious chocolate bar, truffle, hot chocolate, or pastry.
Despite describing Kokak as her greatest passion today, she has no plans to make it grow bigger.
"Here's where my dream may be different from many entrepreneurs' goals: my dream is to stay small," she revealed. "I know I will always care about choosing the best ingredients, experimenting on unique ways of implementing our design, and keeping the quality of our production high if I stay small."
And if there is one thing she learned about her journey as an entrepreneur and as a person, it is not to take life and business too seriously.
"Money will bring us and our loved ones a lot of comfort and I do have financial goals but they are balanced with my personal goals. For me, we're here on this earth to be the best version of ourselves. And my daily goal is to be better than yesterday," she said.
_
Photos courtesy of Carol Gancia