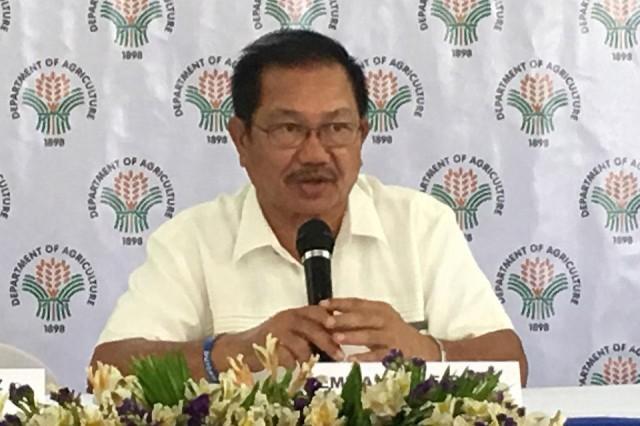 DEPARTMENT of Agriculture Secretary Manny Piñol relieved the entire quarantine team of the Bureau of Animal Industry in Ninoy Aquino International Airport (NAIA) for failing to follow protocol on Friday, January 4.
"The whole Quarantine Group assigned at the country's main airport of entry, the Ninoy Aquino International Airport, will be relieved effective 5 pm today for their failure to comply with an earlier order I issued to institute quarantine protocols to prevent the entry of pork products from areas affected by the African Swine Fever (ASF)," Piñol said.
"I will issue the order today even as I am here in the Bicol Region personally assessing the damage of Tropical Depression Usman and ensuring immediately delivery of interventions," he added as reported by The Philippine Daily Inquirer.
The agriculture chief explained that he issued a directive to install foot baths at all entry points so that travelers can disinfect themselves. However, the quarantine team failed to abide by such orders due to procurement issues.
"Shortly before the holidays, I ordered Bureau of Animal Industry (BAI) Acting Director Ronnie Domingo to ensure that footbaths and other Quarantine measures are established in all entry points of the country as the dreaded ASF, a disease killing pigs in at least 8 countries, was reported spreading in China," he said.
"Upon reading the report, I immediately called up Dr. Domingo and confronted him about it. Dr. Domingo admitted that the NAIA Quarantine Group failed to establish the Footbath facility 'because of procurement issues' and it was the only station which failed to implement the directives," he added as reported by Rappler.
However, Piñol said that such problems are not a good enough reason to disregard his directives noting that the team could have come up with other ways to procure the said foot baths. He admitted, "that there are still weak links in the Department which need to be corrected."
"As Secretary of Agriculture who is in charge of the implementation of these measures, I apologize to the stakeholders of the hog industry for this administrative lapse," he said.
The agriculture department's Internal Administrative Service (IAS) will probe and assess if the officers responsible from the BAI will be charged with dereliction of duty. BAI and Bureau of Customs (BOC) officials are responsible for inspecting checked-in and hand carry luggage from areas with ASF.
Among those countries are China, Hungary, Belgium, Latvia, Poland, Romania, Russia, Ukraine, Bulgaria, Czech Republic, Moldova, South Africa and Zambia. Of the 13 countries, the Philippines is said to import only from Belgium, according to Meat Importers and Traders Association President Jesus Cham.
ASF is reportedly not harmful to humans, however, it causes hemorrhagic fever in domesticated pigs and wild boar that often lead to death among the said livestock.