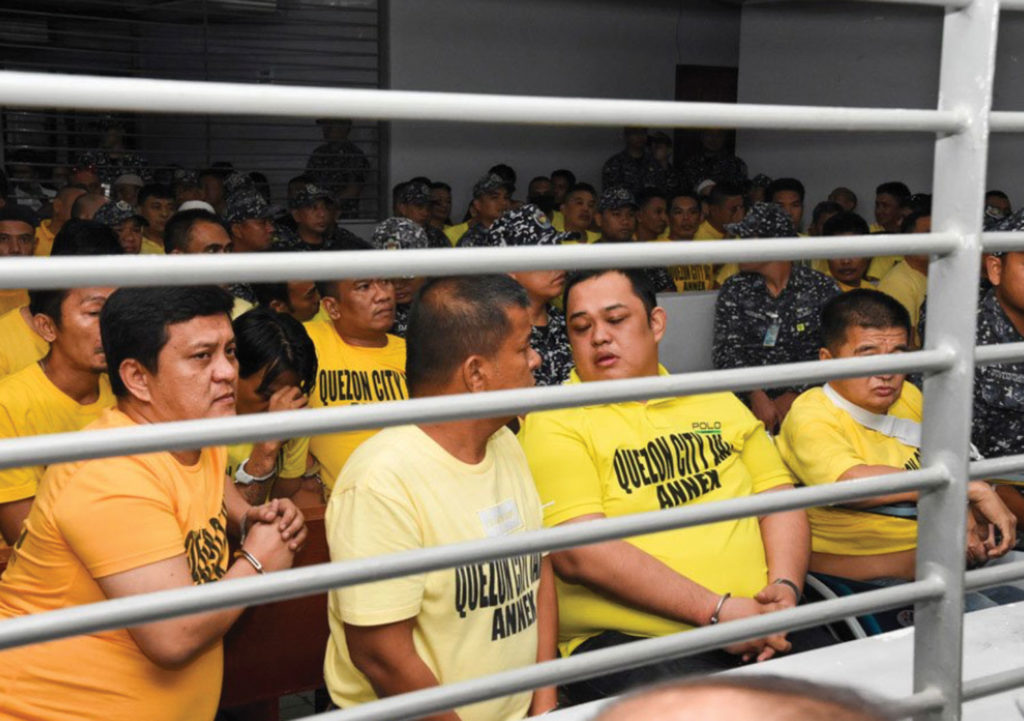 THE Maguindanao massacre convicts have started to file their motions for reconsideration against the Dec. 19, 2019 ruling that found them guilty.  
Former Datu Unsay Mayor Andal "Unsay" Ampatuan, Jr., Anwar Ampatuan Sr., as well as his two sons, Anwar "Datu Ipi" Ampatuan, Jr. and Anwar Sajid "Datu Ulo" Ampatuan filed their notice of appeal on Thursday, January 2, while Zaldy Ampatuan, former governor of the then Autonomous Region in Muslim Mindanao, filed his on Friday, January 3.
According to Anwar Sr., there was reportedly no evidence that he conspired with the other convicts in the case, pointing out that he was not present during the meeting where he allegedly suggested killing their rival clan, the Mangudadatus, and burying their vehicles.
His sons also claimed there was not enough evidence that they were in the area of the crime scene even though the court's finding said they even had a contest over who had the most number of victims killed.
The Ampatuans noted that Judge Jocelyn Solis-Reyes of Quezon City Regional Trial Court Branch No. 221, who handed down the ruling, relied heavily on the testimony of suspect-turned-state witness Sukarno Badal, whose credibility they questioned before the court.
"It is arduous to believe that the alleged eyewitness could have remembered everything every participant said in those meetings," read Anwar Sr.'s plea.
Meanwhile, the joint motion of Anwar Jr. and Anwar Sajid said, "His testimony should not be entitled to full faith and credit."
"It is a settled axiom that [if] witnesses testify falsely as to any material fact… their testimony should be discarded as a whole," they added.
The Ampatuans were sentenced to reclusion perpetua (a life sentence) or up 40 years in prison, along with 23 others for 57 counts of murder.
On Monday, December 6, the QC court is set to hear some of the motions filed including Zaldy Ampatuan's plea to be moved to the New Bilibid Prison infirmary due to his poor health. The hearing for the remaining motions will be on Friday.