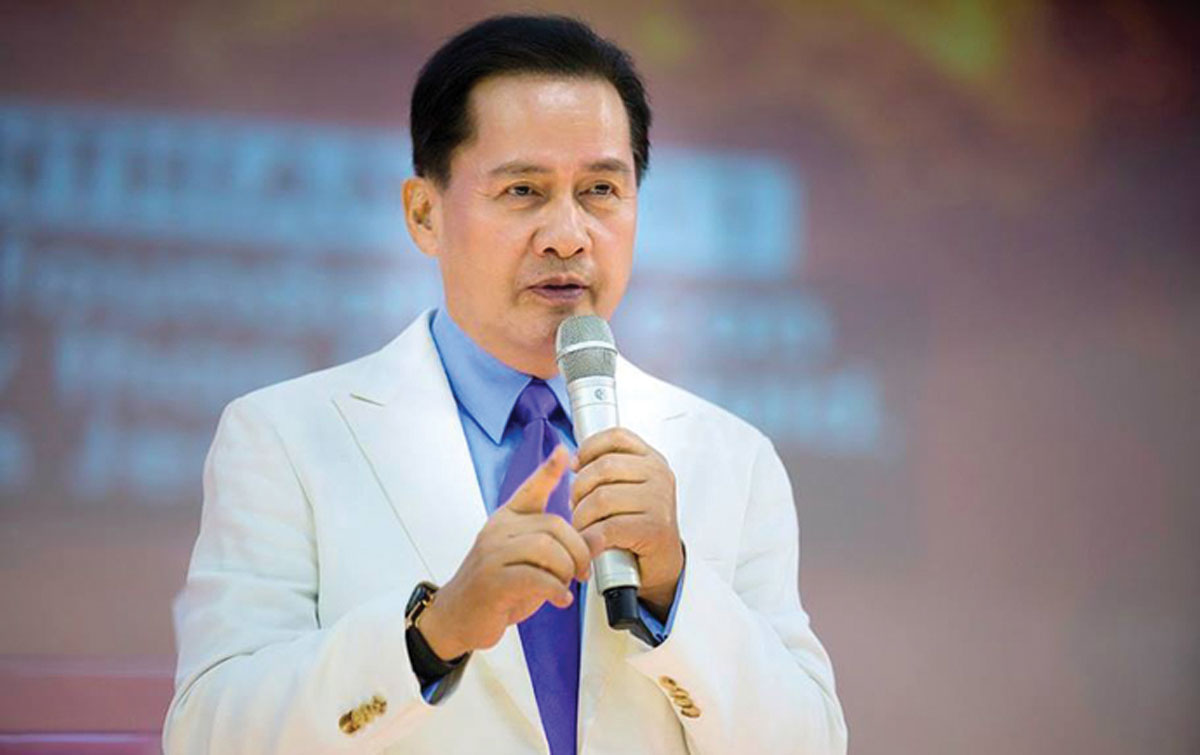 FILIPINO televangelist Apollo Quiboloy will not be accorded special treatment should the United States request for extradition against him, according to the Philippine Department of Justice (DOJ).
Justice Secretary Menardo Guevarra on Sunday, November 21, said that the agency is bound to comply with the RP-U.S. Extradition Treaty regardless of the persons involved.
"The DOJ, through the Inter-Agency Council Against Trafficking, will perform its mandate under the law, regardless of the persons involved," he said.
He also pointed out that the Philippines has "an existing agreement on mutual legal assistance in criminal matters with that country."
"Our treaty obligations are as legally binding on us as our own laws," stressed Guevarra.
However, in the event that the U.S. seeks for Quiboloy's extradition, the Philippine DOJ and the Department of Foreign Affairs (DFA) will have to determine first if the case is covered by the existing extradition treaty.
If the charges are covered by the treaty, Guevarra said that the DOJ will file a petition for extradition before a Philippine court.
"If granted, and the judgment (of the Philippine court) became final, the respondent (Quiboloy) may then be physically turned over to the requesting state for further legal proceedings," he added.
Last week, U.S. prosecutors charged Quiboloy and two other top church officials for participating in a conspiracy to engage in sex trafficking by force, fraud, and coercion.
In a 74-page indictment, the three church leaders were alleged to have recruited females ranging from approximately 12 to 25 years of age to work as personal assistants or "pastorals" for Quiboloy.
"The victims prepared Quiboloy's meals, cleaned his residences, gave him massages, and were required to have sex with Quiboloy in what the pastorals called 'night duty,'" it added.
Five females allegedly fell victim to this, three of whom were minors when the supposed sex trafficking began.
For its part, the camp of Quiboloy maintained that their leader and his church, the Philippine-based Kingdom of Jesus Christ, The Name Above Every Name (KOJC), will not be brought down over the issue.
"People may have tried to silence Pastor Quiboloy, but they cannot put down the Kingdom nation. They will never detract from the mission and the ministry of The Kingdom. It will never stop. It will go on forever," Quiboloy's camp said in a statement on Friday, Nov. 19.
"We are confident and ready to face whatever is hurled against Pastor Quiboloy and the Kingdom leaders. We trust the process of justice and we certainly expect the truth to prevail, and the Kingdom ministry will continue to prosper," it added.