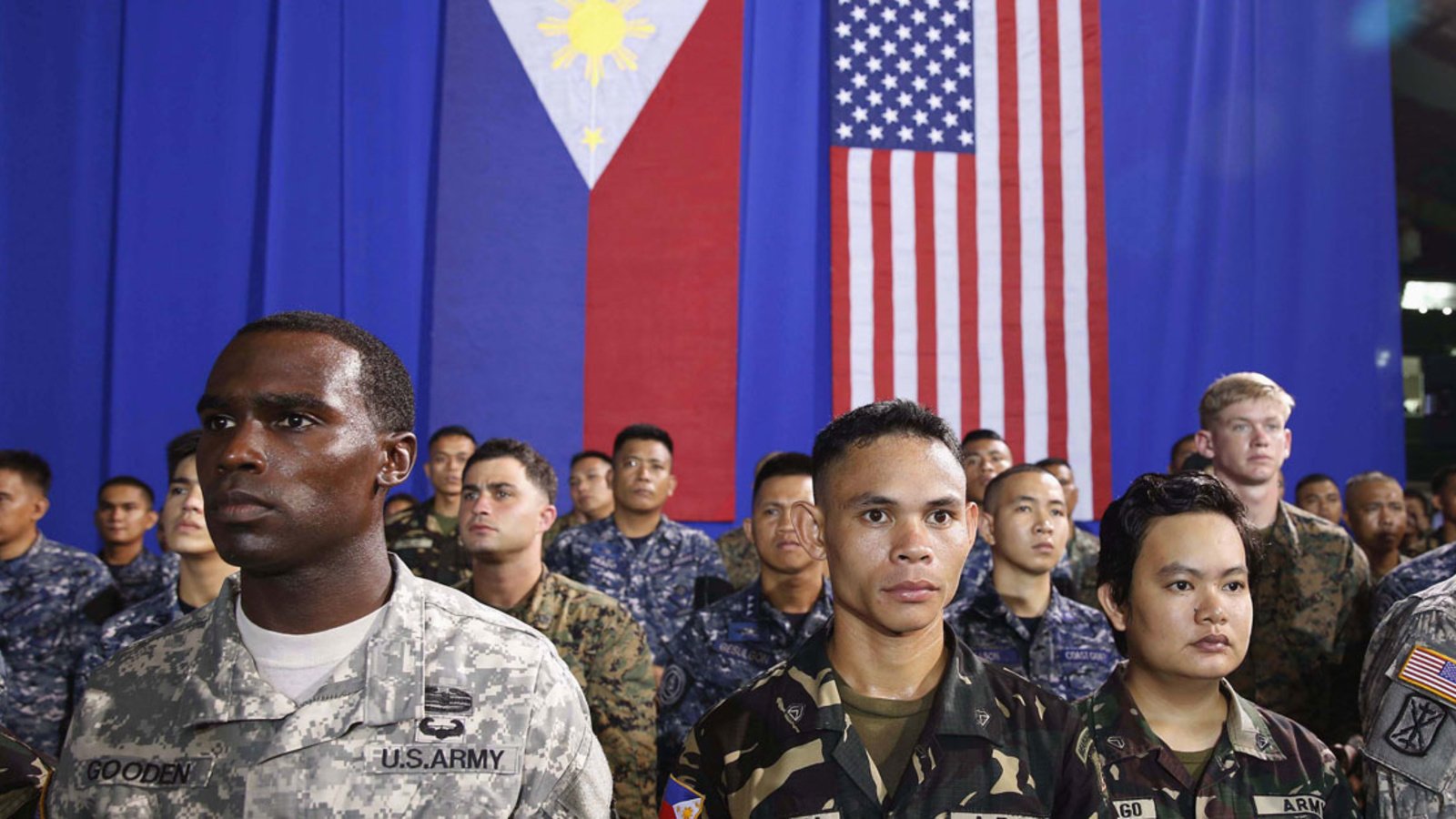 PHILIPPINE President Rodrigo Duterte has extended the abrogation of the country's Visiting Forces Agreement (VFA) with the United States for another six months, the Department of Foreign Affairs (DFA) announced this week.
According to Foreign Affairs Secretary Teodoro Locsin Jr., the chief executive relayed the decision in a meeting with him and Philippine Ambassador to the U.S. Jose Manuel "Babe" Romualdez.
"The president conveyed to us his decision to extend the suspension of the abrogation of the Visiting Forces Agreement by another six months while he studies and both sides further address his concerns regarding particular aspects of the agreement," Locsin said in a video message posted by his office on Monday, June 14.
He also said that the DFA is "waiting for guidance from the Palace on the specific areas the President would like to look more closely into."
The U.S. government, for its part, welcomed Duterte's decision to hold off the VFA termination for another six months.
In a statement sent to reporters Tuesday, June 15, the U.S. Embassy in Manila said, "We welcome the Government of the Philippines' decision to again suspend termination of the Visiting Forces Agreement."
"Our alliance continues to contribute not only to the security of our two nations, but also strengthens the rules-based order that benefits all nations in the Indo-Pacific," it added.
The VFA, which came into force in 1999, covers the conduct of U.S. soldiers in the Philippines. Among the provisions of the deal include relaxed visa and passport policies for U.S. troops, and the rights of the U.S. government to retain its jurisdiction over its military personnel when they commit crimes in the Philippines.
In February 2020, the Philippines sent the U.S. a notice terminating the VFA reportedly after the U.S. canceled Senator Ronald "Bato" Dela Rosa's visa.
The abrogration was later suspended in June "in light of political and other developments in the region," and the suspension was extended in November for another six months to enable the Philippines and the U.S. to find a more enhanced, mutually beneficial, mutually agreeable, and more effective and lasting arrangement on how to move forward in their mutual defense.
In November, the suspension was extended to "enable us to find a more enhanced, mutually beneficial, mutually agreeable, and more effective and lasting arrangement on how to move forward in our mutual defense," according to Locsin. n