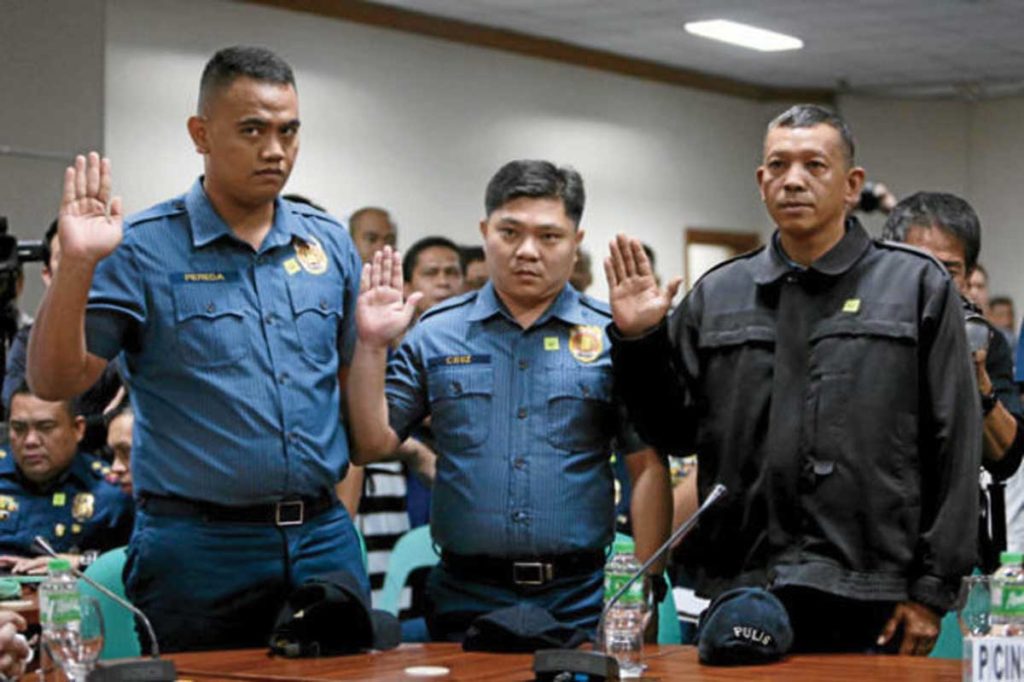 President Rodrigo Duterte on Monday, December 3, said he will not pardon the 3 policemen convicted of murdering Caloocan teenager Kian delos Santos.
When asked by reporters if a pardon from him may be expected, he answered: "Of course not. Maybe one million years from now."
His promise to police and military personnel that he would pardon them when they are accused of wrongdoing while enforcing his crackdown on illegal drugs was then pointed out, to which Duterte said his promise covers only law enforcers who are "in the performance of their duties."
"If they commit some acts which can be considered criminal but done in the performance of their duties, hindi ko iwanan 'yan kasi kung hindi, papatayin ako ng sundalo ko pati pulis kasi ako ang nag-utos sa kanila ng ganoon. (I won't leave them because if I do, the soldiers and police will kill me because I gave the order to them)," he said.
"But for you to murder, hindi kasali 'yan (that's not covered)," he added.
Police Officer 3 Arnel Oares, Police Officer 1 Jeremias Pereda, and Police Officer 1 Jerwin Cruz on November 29 were convicted by a Caloocan court and sentenced to reclusion perpetua, or imprisonment for 20 to 40 years, without eligibility for parole.
The policemen, the court found, killed a helpless Delos Santos and lied about the events that led to his death.