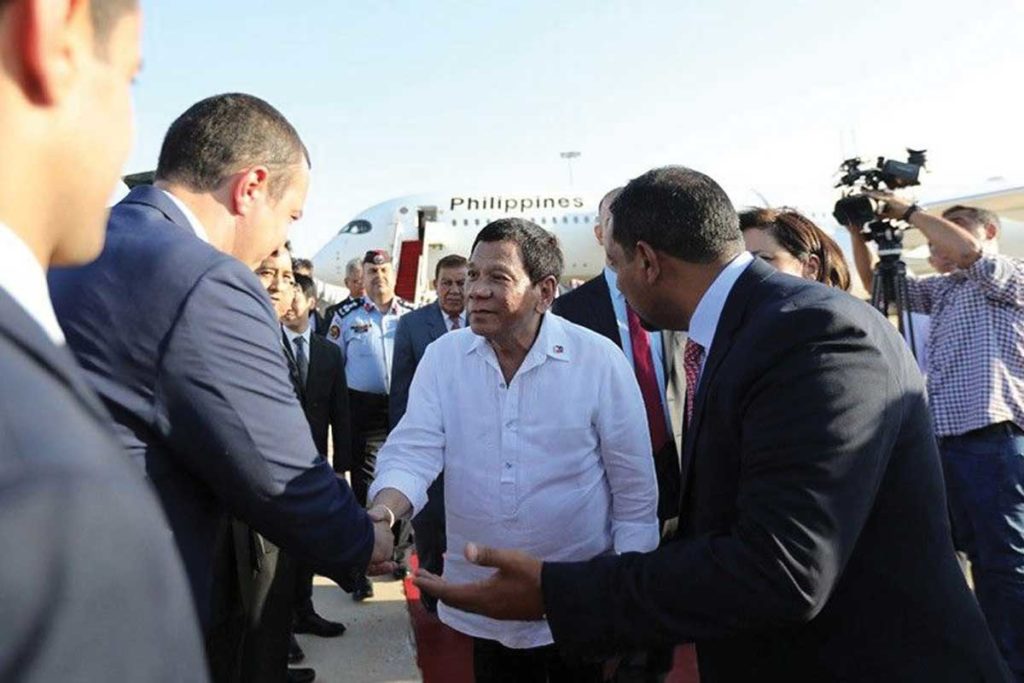 Philippine President Rodrigo Duterte on Thursday, September 6 announce the creation of a department that would ease up the business process in the country for foreign investors.
In his speech at a business forum in Amman, Jordan, Duterte disclosed the apparent corruption experienced in the country, however, vowed to provide a convenient procedure for those who plan to do business in the Philippines.
"There is one thing I would like to guarantee you. Maybe you have heard some other time about the Philippines being corrupt," the president said. "Yes, most of them in the past. But I tell you now. I give you this solemn commitment that if you are there, it will be business with ease."
He ensured foreign investors that they will no longer encounter delays or hassles when applying and establishing their ventures in the Philippines. He guaranteed the creation of a specific department that would process their investments.
"As a matter fact, you do not have to travel from one place to another to get a permit or clearance or whatever, I will create a department just to receive your application. We will do the processing," Duterte added.
He addressed the concerns of many regarding the country's corrupt reputation and assured them they they will profit, should they decide to establish businesses in the Philippines.
"I will guarantee you the return of profit. There will be no corruption. And if you ask anything, even a toothpick, I will guarantee you, you can have my audience any time of the day or night," Duterte promised.
The president explained how he would go about the technicalities of the said department. He also promoted industries such as mining, agriculture and fisheries.
"If everything is in order, there's no need for you to follow it up. We will advise you that your papers have been approved and that you can start your business. And there will be a roadmap there, it's a map where you can, it's color-coded. See whether it's good for mining here, it's good for agriculture, fishing," Duterte discussed.
The leader boasted the Filipinos' skill and capabilities, emphasizing how his countrymen fare better than the colonizers that controlled the country way back.
"And we have many talents. We have an excess of talents. But Filipinos are really brighter than the colonials. I don't have to name them but they were colonials just the same. And maybe they can come here (to) learn from you or we can also help learn and then pass it to the young people of Jordanian," Duterte stated.
The tough-talking leader went on to mention how he "operates" in the Philippines.
"And I can call the guy in front of you. But if I shoot him, you just walk away. Leave me with the police to talk about these things," he promised.
The Philippine president was in Jordan this week for a state visit, during which nine business deals totalling $64.7 million were signed between Philippine and Jordanian private firms.