(Reading Time:
2
minutes)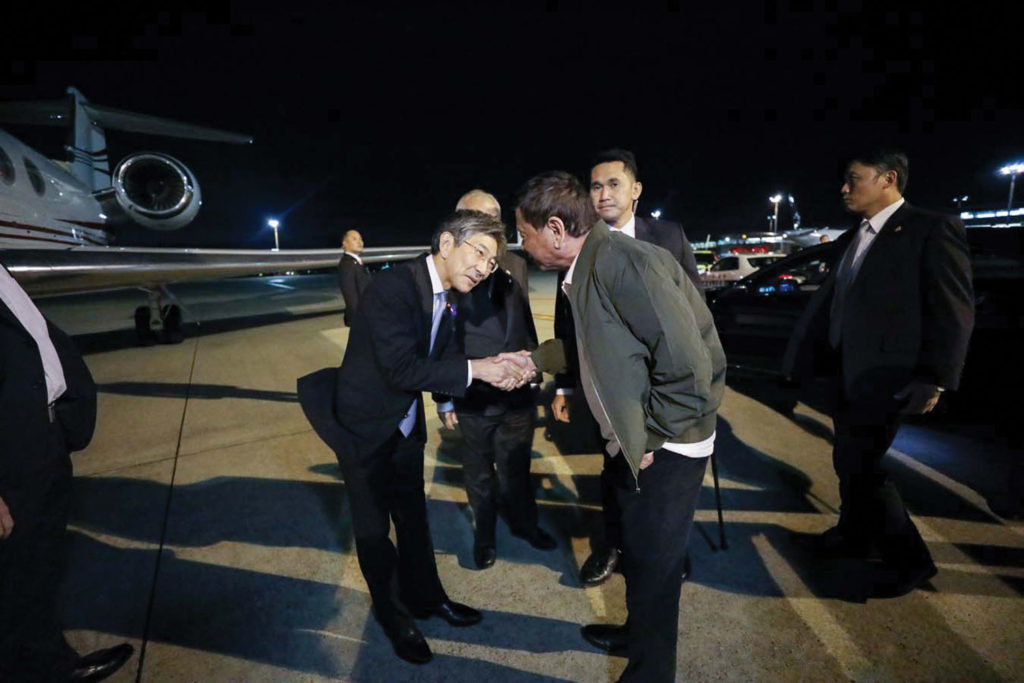 Malacañang on Wednesday, October 23, vowed that President Rodrigo Duterte will disclose to the public the result of his medical consultation after concerns were raised due to the chief executive's motorcycle accident last week and an abbreviated trip to Japan.
Duterte's visit to Japan was cut short on Tuesday, October 22, because of an "unbearable" pain in the president's spine and pelvic area, according to presidential spokesperson Salvador Panelo.
He added that Duterte will see a doctor for consultation and assured that the public "need not be apprehensive about the President's health."
"His consultation with a doctor is aimed at determining the medical condition of his body, as well as finding out whether his previous spinal injury from a past motorcycle accident has been aggravated by his recent fall," Panelo said in a statement.
"The president shall inform our countrymen on the result of his medical consultation," he added.
Duterte's health has been a recurring issue in his presidency, with the public expressing concern over his health condition.
Under the Constitution, information about the state of the president's health should always be available to the public in case the chief executive has a serious illness.
"In case of serious illness of the president, the public shall be informed of the state of his health. The members of the Cabinet in charge of national security and foreign relations and the Chief of Staff of the Armed Forces of the Philippines, shall not be denied access to the President during such illness," Section 12 of Article VII read.
Duterte, upon landing in Manila at 10:33 p.m. from Tokyo, went straight to the wake of his PDP-Laban party mate and former Senate President Aquilino "Nene" Pimentel, Jr., as stated by Panelo.
Duterte, accompanied by Senator Christopher "Bong" Go, was received by Lourdes "Bing" Pimentel, Senator Aquilino Martin "Koko" Pimentel III, and Commissioner of Human Rights' Gwendolyn Pimentel-Gana, among other members and friends of the late senator's family.