(Reading Time:
2
minutes)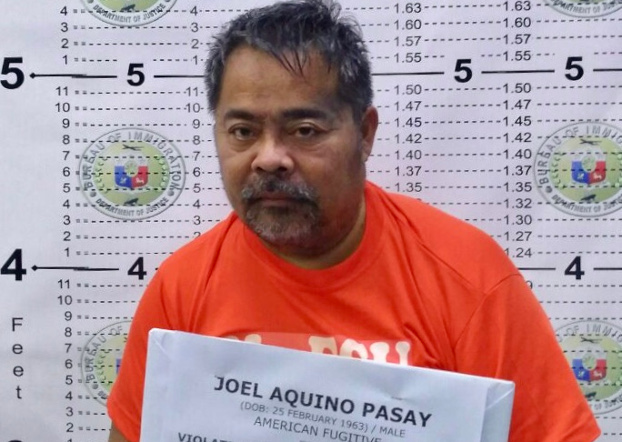 Filipino-American Joel Aquino Pasay was arrested in Angeles City, Pampanga on Saturday, March 16, due to his indictment from the United States District Court of Nevada for child pornography charges.
The U.S. court indicted Pasay on May 2, 2017, with his receipt of child pornography as it is in violation of the TItle 18 in U.S. Code 2252 (a)(2). He allegedly distributed copies of child pornography materials. He was nowhere to be found for almost two years.
Manila Police District (MPD) Chief Superintendent Vicente Danao Jr. received a tip that the U.S. fugitive was initially seen along Pacheco Street, Tondo Manila. Law enforcement officials scouted the area and failed to catch him.
On October 29, 2018, the Philippine Bureau of Immigration (BI) issued a deportation order for the 56-year-old in hiding. Danao said that they found him temporarily residing in Deca Homes Clark, Angeles City, Pampanga.
"[Pasay] poses risk to public safety and security being a fugitive from justice," Bureau of Immigration spokesperson Dana Sandoval said as reported by The Philippine Daily Inquirer.
The arrest was done with the collaborative effort of the MPD, BI and U.S. Department of Homeland Security via an arrest warrant as they arrived at the residence of Pasay in Pampanga around 1:30 p.m. on March 16.
Aside from the U.S. Homeland Security Investigations (HSI) agents in Manila and Las Vegas, the Philippine National Police (PNP) – Manila Police District Special Operations Unit (MPD-SOU) and the BI Fugitive Search Unit (FSU) also helped in the said arrest. (AJPress)