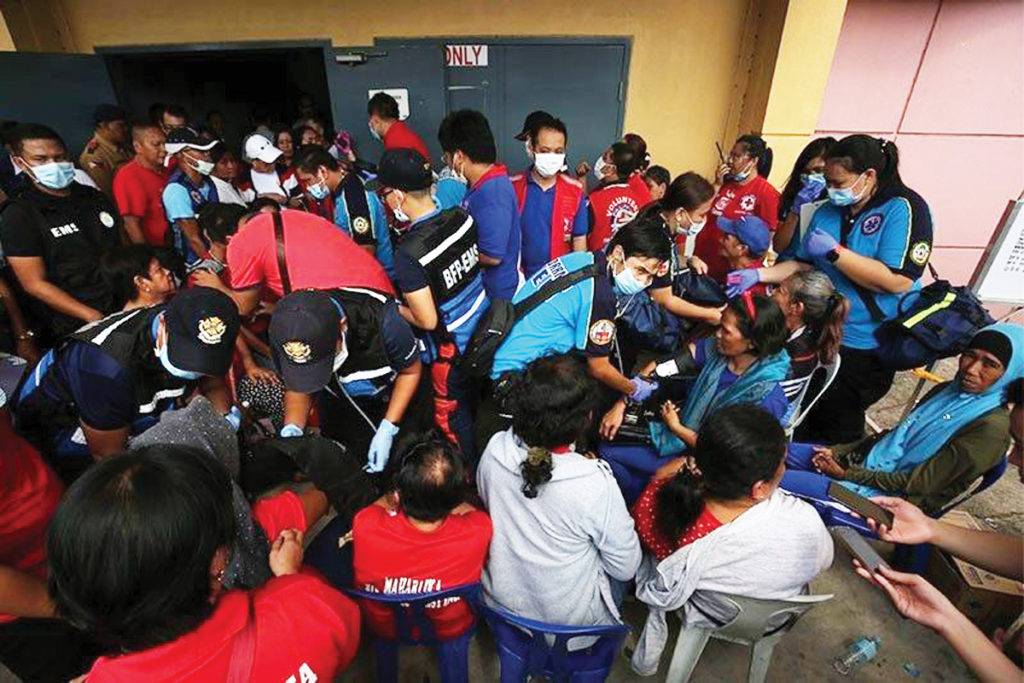 Philippine Health Secretary Francisco Duque III is urging all those who attended the 90th birthday party of former first lady Imelda Marcos to seek immediate medical attention if they start experiencing various symptoms such as nausea and vomiting. 
This is in light of the suspected food poisoning that affected 261 guests on Wednesday, July 3 after consuming a packed lunch consisting of chicken adobo, boiled egg, and rice.
Around 2,500 guests attended the former first lady's birthday at Ynares Sports Center in Pasig City. Marcos herself reportedly was not affected by the incident. 
According to Marcos supporter Larry Gadon, who attended the celebration, the Marcos family was not involved in the party preparations.
"The food packs were brought by a group of supporters which they shared among the loyalists who came early. It was not a catered food. The event itself was organized by loyalists. Madam Marcos was totally unaware. The organizers did not bother her anymore so as not to disrupt the program they prepared," he told media.
Imelda's son, Bongbong Marcos, issued an apology and promised to help those who had fallen sick and cooperate with an official investigation.
"I offer my apologies and ask for your understanding. Rest assured that we will continue to help until everyone is fully healed," he said in a statement.
Duque listed the hospitals where the suspected food poisoning victims were brought and assured that they are all well-equipped to handle and treat all cases. He also said that patients will be placed on a 48-hour rehydration schedule to ensure their full recovery.