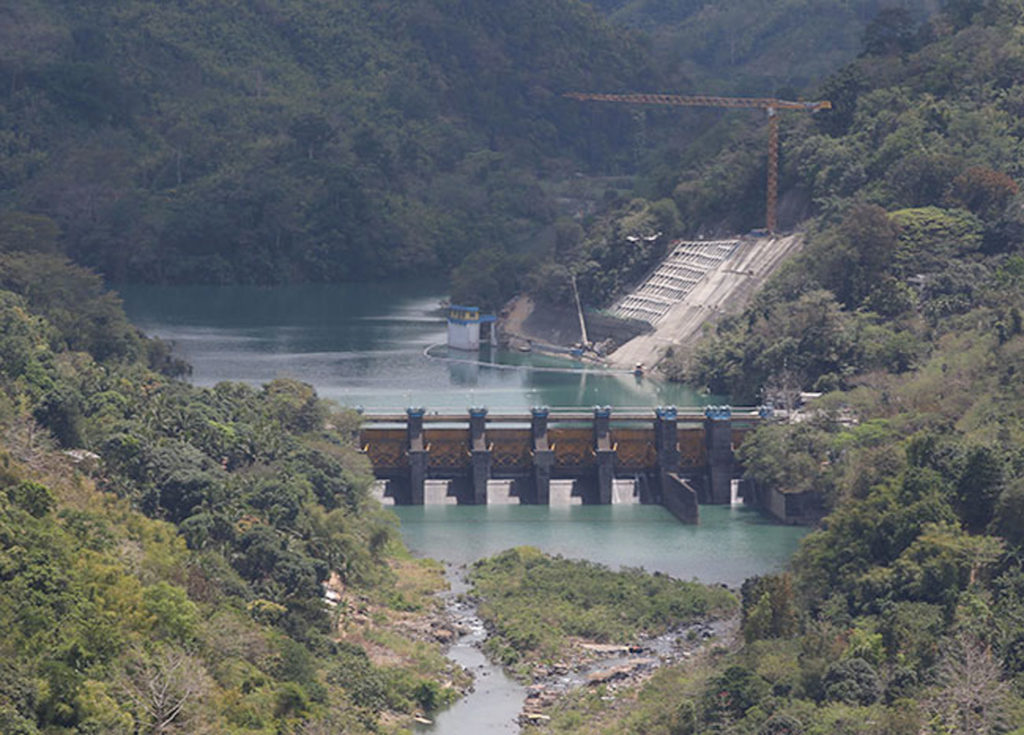 Water concessionaires and the weather bureau recently announced low to no water supply will continue to be experienced by several areas in Metro Manila and nearby provinces due to El Niño, which would last until June.
In addition, monitoring of La Mesa Dam in Quezon City last Monday, March 11, showed that the dam's water reached critical level at 68.92 meters.
Several establishments engaged in the water business have already started feeling the effects of the unstable water supply. H2O Avenue, a water refilling station depending on Manila Water for its water supply, said that they have had no water at all since Friday.
"I follow up with Manila Water every day hoping that we'll have water. They said that unless there'll be rains, we will have to bear this kind of situation," store manager Ralph Santos said.
Manila Water Communications manager Dittie Galang, for her part, said that they are carefully studying the situation.
"Even if distribution stabilizes, it does not mean that supply will be back to its normal level. There will still be hours where consumers will have no supply but we will be more accurate as to the specific time," she told The Philippine Star.
"Right now, we are studying our schemes and be more predictable as to when there will be no supply so that consumers will be able to prepare and store water," she added.
Areas experiencing unstable water supply include the cities of Makati, Marikina, Pasig, Taguig, Mandaluyong, Quezon City, San Juan, and Antipolo as well as the towns of Pateros, Angono, Binangonan, Cainta, Jalajala, Rodriguez, San Mateo, Taytay, and Teresa.
Galang said Manila Water has 27 tankers roaming around its concession areas to provide water to consumers.
"We advise them to be more responsible now in using water in their households since several areas will have low water pressure (while) certain areas are possibly experiencing no water at all," she added.
West zone concessionaire Maynilad Water Services Inc. also said water interruptions will be experienced by the areas of Las Piñas, Muntinlupa, Parañaque and Bacoor, Cavite as it temporarily shuts down Putatan Water Treatment Plant.
The shutdown will give way for the pumps upgrade in preparation for the activation of its newly constructed treatment facility.
No manipulations
Galang denied allegations that water shortages in certain areas were due to Manila Water's "manipulation" of water supplies.
"Manila Water's system maintains separate reservoirs for reliability and redundancy so if there's a problem, it's easier to isolate," she explained.
"Allegations of manipulation are not true. That's just how the system is designed," she added.
Malacañang worried
Malacanang on Monday expressed concern about the water situation in parts of Metro Manila and nearby areas.
At a press briefing, presidential spokesman Salvador Panelo said, "We're always concerned with respect to any problem affecting the welfare of people."
"We will respond to that. But the problem is the water should come from the sky. What if it does not rain? We may have to wait," he added.
The Department of Agriculture, for its part, has instructed its regional offices to conduct cloud seeding operations over Bulacan, Pampanga, and Rizal to help fill up the La Mesa Dam.
According to the Philippine Atmospheric, Geophysical and Astronomical Services Administration (PAGASA), hotter days may start this quarter along with lesser rainfall and dry winds and will likely affect 47 provinces in the country.
The drought is expected to worsen by May, PAGASA added.