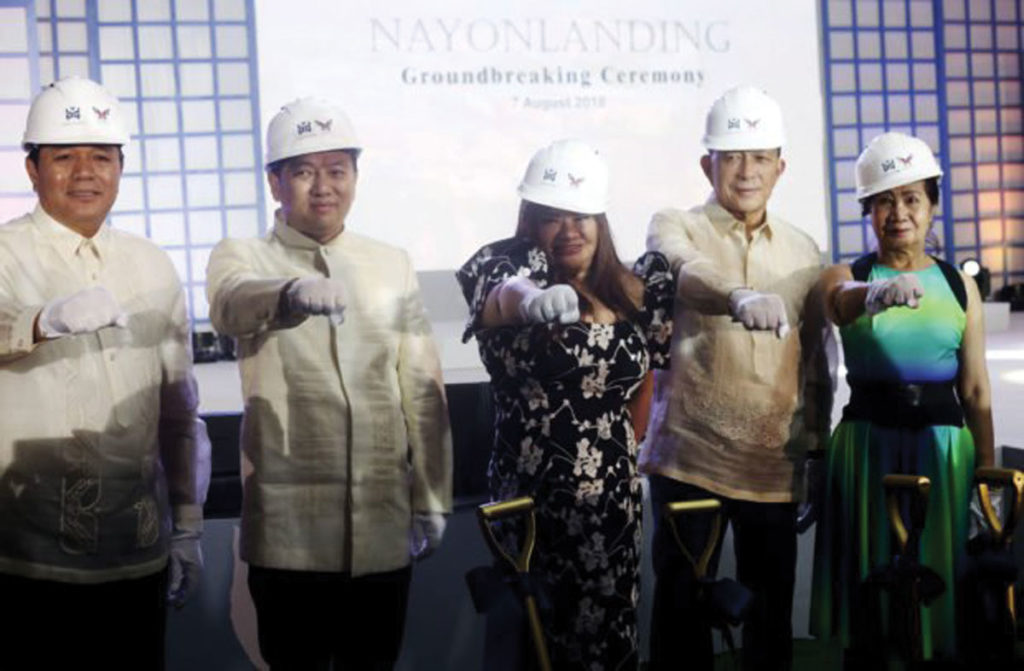 President Rodrigo Duterte said on Wednesday, August 8, that he would no longer allow the establishment of casinos "outside of what are existing" in the Philippines.
Duterte amplified his disapproval of gambling activities during his speech at the 117th Police Service Anniversary Celebration in Camp. Crame, Quezon City.
"I will not allow it. I hate gambling. I do not want it. There will be no casinos outside of what are existing here," Duterte reiterated.
NayonLanding deal deemed controversial
A controversial deal between Nayong Pilipino Foundation Incorporated (NPFI) and Chinese company Landing Resorts Philippines Development Corporation (LRPDC) earned the retort from the leader.  
"[On Tuesday, August 7,] I fired the council of Nayong Pilipino, all of them," Duterte said.
Presidential spokesperson Harry Roque Jr. on Tuesday, August 7, announced the dismissal of NPFI officials amid corruption allegations that the deal was paid at a low price and no public bidding was done to select the theme park developer.
In a report from the Philippine Star, LRPDC is a subsidiary of Hong Kong-based Landing International Development Limited (LIDL). It secured a provisional contract with the Philippine Amusement and Gaming Corporation (PAGCOR).
The lease grants LRPDC the authority to establish "NayonLanding" a 97,000 square-meter resort in Entertainment City, Paranaque.
In a report from the Manila Times, the contract was originally 75 years, which was then reduced to 50 years and later on became 25 years.
"You do not give gambling licenses or franchise for 75 years. Mean to say that a child is born today and 75 years later, he is that old. There will still be gambling in the city," Duterte added.
He also stressed his resolve against gambling, noting that there are other "enticing" activities.
"I am not granting anything. Basta gambling ayaw ko. (If it's gambling, I don't want it) Better look for something more enticing just waging your — to wager a war, a money."
DOT not promoting casinos
In the same report, Department of Tourism Secretary Bernadette Romulo-Puyat said that they are not promoting casinos due to the presidential directive. Rather, they are working on other aspects of the tourism industry.
"We just hope that basically, our tourists come for the beaches, for the food, for diving…We will just intensify our campaign for the first three," the tourism secretary said.
Puyat also reported the 11.35 percent increase in tourist arrivals despite Boracay closure last April.
 "With the reopening of Boracay on October 26, we are hoping that we would have more tourists and we would exceed our target of 7.4 million visitors," Puyat added.