PHILIPPINE Senator Manny Pacquiao on Tuesday, June 9, denied that he discussed his supposed plans to run for president with his former longtime promoter Bob Arum.
"We talked about Crawford, but we didn't talk about politics," he told ABS-CBN News' Dyan Castillejo.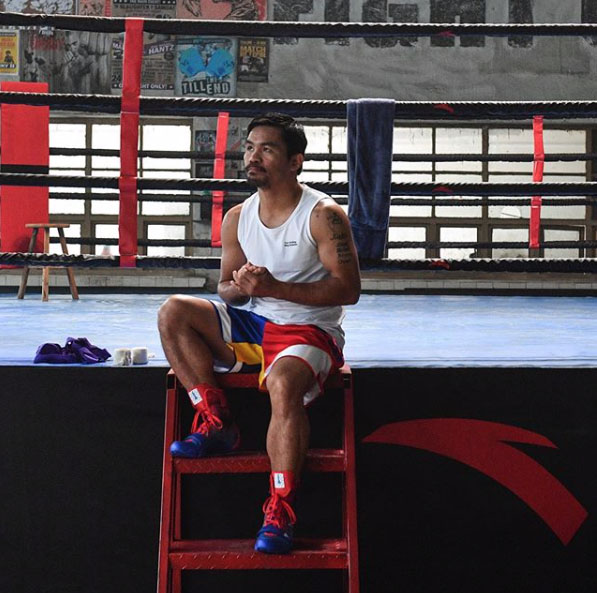 His statement came after Arum revealed that Pacquiao had confided to him about his intention to run for the presidency.
"I did a Zoom telephone call with him (Pacquaio), 'Bob, I'm gonna run in 2022 and when I win, I want you there at my inauguration," Arum said.
However, the 41-year-old senator stressed they only talked about a potential showdown with Terence Crawford, the undefeated WBO welterweight titleholder.
"Yes, we discussed the fight against Terence Crawford. Wala namang problema, maganda 'yun (There's no problem with that, it's going to be a good fight)," Pacquiao said.
He added that he will only return to the boxing ring once a vaccine for the novel coronavirus (COVID-19) has been developed.
"[Lalaban tayo] pagka-may vaccine na 'yung coronavirus. Depende naman pagka safe na ang mga tao at para for my own good (I'll only fight if there's already a vaccine for the coronavirus. It will depend on if it's safe for the people and it's also for my own good)," he said.
'Vote wisely'
Arum's statement about Pacquiao's political plan sparked concern among Filipino netizens, who questioned his capability to run the country and who urged Filipinos to vote wisely.
"Pacquiao is thinking of running as president in the 2022 elections. Hindi pagkatao ang pinaguusapan dito (His personality isn't the one up for discussion) but his capability. He can't even defend his stand during debates," one Twitter user posted.
"May this be a reminder not to make the same mistake you did in 2016. Please vote wisely sa (on) #Halalan2022," she added.
"So, Pacquiao is planning to run for president this 2022 elections? I hope Filipinos won't make the same mistake again, 2016 elections was a nightmare and it still haunts me up to this day. We don't want another homophobe, who's clearly ill-equipped, lead this country," another user tweeted.
"I salute Pacquiao's compassion for the people, and as our pride as an athlete, but not his capability of running for the presidency. Pls. vote WISELY this 2022. We should take (into) consideration the future of our country when voting for the next leader," said another.