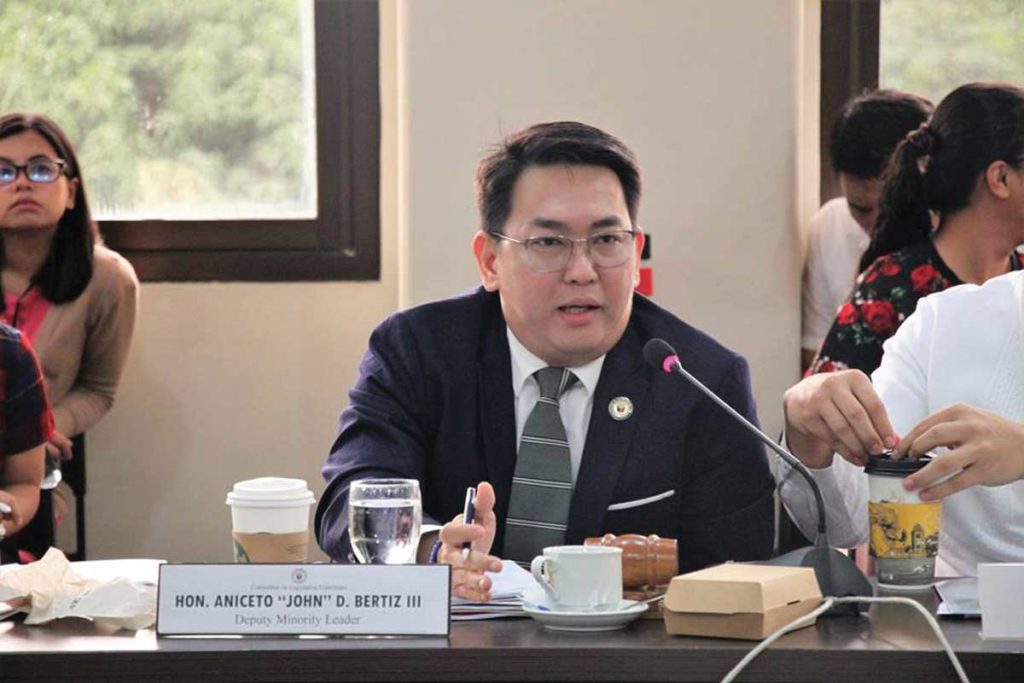 Malacañang on Monday, October 1, reminded government officials to never seek for special treatment. This is after ACTS OFW party-list Rep. Aniceto "John" Bertiz III received flak for allegedly disobeying security protocol and harassing a personnel at the Ninoy Aquino International Airport (NAIA).
In a viral video that has amassed more than 193,000 views as of Sunday, September 30, on Facebook, Bertiz can be seen passing through through a metal detector at the NAIA terminal 2 when when a male security checker appears to tell him to remove his shoes. 
 Bertiz then raises what appeared to be an ID to the security checker, who backs away from him. Bertiz then snatches off the security checker's own ID, walking away with it and out of the video's frame.
Presidential Spokesperson Harry Roque declined to comment on Bertiz's behavior, but he reminded government officials to refuse special treatment and follow the "example" being set by President Rodrigo Duterte.
In a Palace press briefing, Roque said, "Even the president complies with the security check of the airport. He goes through the X-ray machine. He does not ask for any special treatment."
"Let's learn by way of example from what the president is doing," he added.
Roque also dismissed comments that the president has emboldened his allies to feel entitled.
"Kalokohan iyan… Katunayan na wala na silang mabatong isyu kasi umakyat na naman ang rating ng presidente to 'very good.' (That's ridiculous… This is a confirmation that they have no other criticisms to hurl since the president's rating went up to 'very good' again)," Roque said, referring to the latest Social Weather Station's survey that showed improvements in the president's satisfaction rating.
An act of 'impulsiveness'
Bertiz, for his part, issued another apology on Monday, after his previous 1-sentence apology on Sunday that ended with him alleging that the NAIA staff allowed some "Chinese-looking passengers" being escorted by airport staff to breeze through the checkpoint without taking off their shoes. 
 "There is absolutely no justification for the way I conducted myself. I sincerely apologize not only to the security assistant that I confronted, but also to the public for my actions," Bertiz said in a statement. 
 "I offer my sincere apology to the public for being impulsive on what had happened during my course with the NAIA staff," he added. 
 He also said that he has asked Manila International Airport Authority (MIAA) general manager Ed Monreal "not to take any action" against the airport screener he confronted. 
 Meanwhile, the Office for Transportation Security (OTS) confirmed Bertiz "definitely" violated protocol when he snatched off the screener's ID.  
According to House Minority Leader Danilo Suarez, his bloc may file an ethics case against Bertiz over the incident.