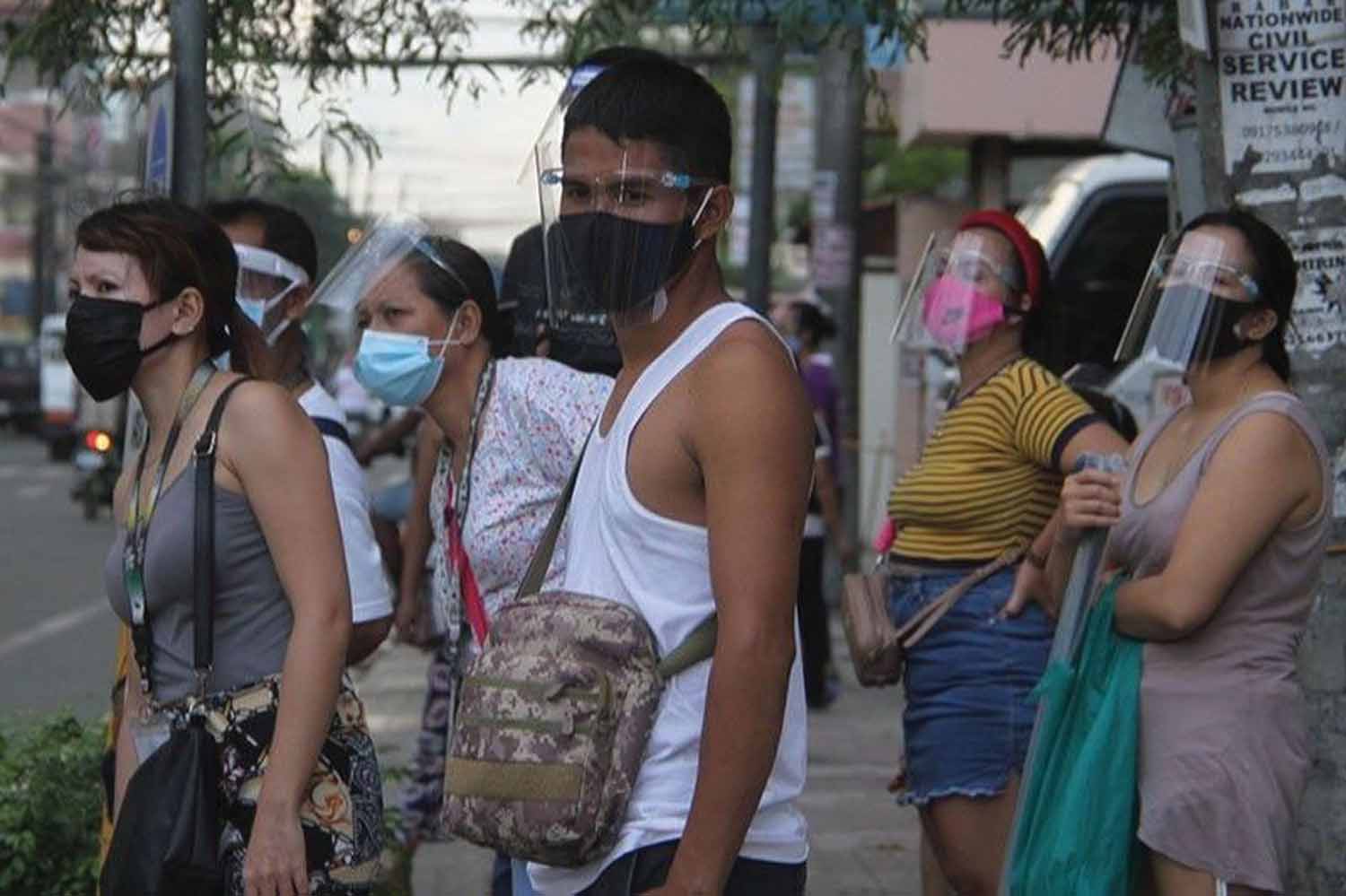 PHILIPPINE President Rodrigo Duterte is no longer requiring the use of face shields outdoors.
In his pre-taped public address, the chief executive said that he approved the recommendation of the Technical Advisory Group (TAG) of the Department of Health and medical experts to limit the use of face shields in places that fall under the "3Cs" category: crowded, closed, and close contact.
"I was informed of the recommendation from the Technical Advisory Group and medical groups that the use of face shields, on top of face mask, may be limited to high-risk activities under the three Cs: closed, crowded pati (and) close contact," Duterte said Wednesday, September 22.
"Pwede na tanggalin sa labas (You no longer need to use that outside). No more face shields outside. Ang limitasyon, ang face shield gamitin mo [sa] three 'Cs.' Iyang tatlo na iyan, face shield is a must pa rin. Iyan ang recommendation (The limitation is the use of a face shield in three 'Cs.' Face shield is still a must in those three. That's the recommendation)," he added.
Duterte also said that he ordered the swift release of guidelines on the latest policy.
The Inter-Agency Task Force for the Management of Emerging Infectious Diseases (IATF-EID) first issued the use of face shields outdoors in December last year.
On June 21, Malacañang said that face shields would not be required outdoors. However, on the same day, Duterte said that they were required.
In August, the World Health Organization (WHO) said that they would look into the country's experience in requiring the use of face shields.
"It's interesting that we have also been able to sort of delay the speed at which the Delta variant is spreading and we don't know whether the face shields are a contributory factor. So, while we are understanding all of these issues, it's best to look for evidence and make decisions based on that," said WHO representative to the Philippines Dr. Rabindra Abeyasinghe.
The Philippines is the only country in the world that requires using face shields in addition to masks.
To date, there are a total of 2,434,753 confirmed COVID-19 cases in the country, with 37,405 fatalities and 2,231,558 recoveries. n