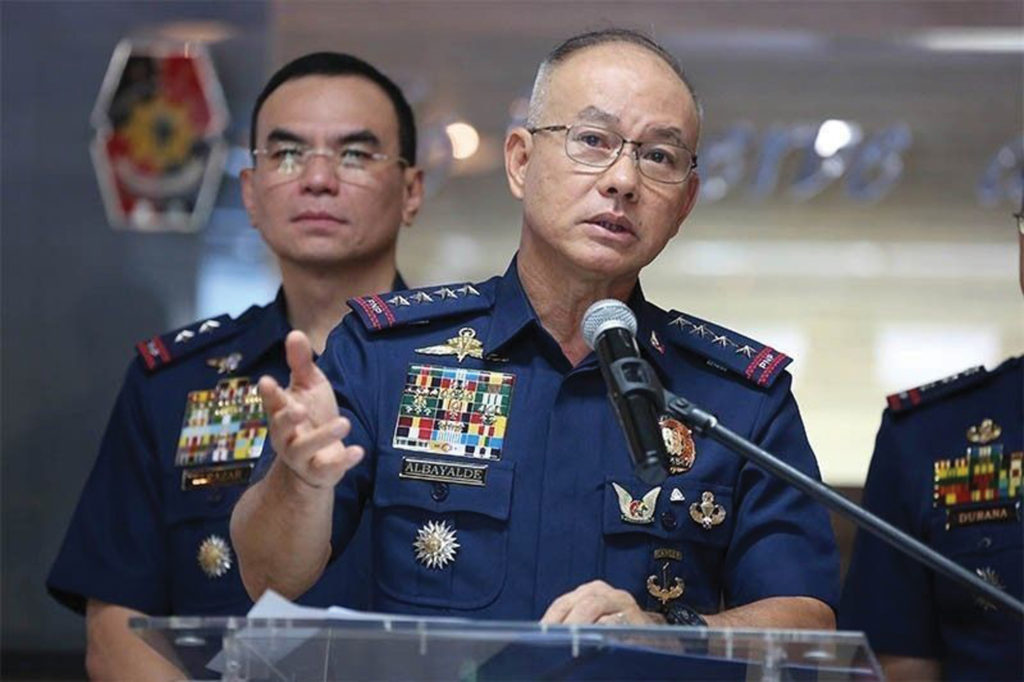 The Philippine National Police on Thursday, February 28 offered to protect priests who are facing death threats. 
Caloocan Bishop Pablo Virgilio David earlier confirmed that he had been receiving death threats from unknown people since early February. 
David, who is one of the targets of President Rodrigo Duterte's speeches in the past, said he began receiving threats after Duterte said bishops are "better off dead" and accused David of stealing donations. 
Duterte later issued a warning to everyone who would harm priests and other members of the clergy. He said not to harm priests and bishops, or else they would answer to him.
PNP chief Director General Oscar Albayalde said Manila Archbishop Luis Antonio Cardinal Tagle informed him of the death threats circulating around members the clergy, especially in Caloocan. 
He disclosed that he offered security and even threat validation to priests.
"Inassure naman natin po si Cardinal Tagle na tutulong tayo 'pag may mga threat po na natatanggap iyung mga kaparian. (We assured Cardinal Tagle that we will help if priests receive threats)," Albayalde said.
'Duterte not fooling anyone'
Opposition Senators Leila de Lima and Risa Hontiveros put the blame on Duterte for the death threats.
"The Catholic clergy was never threatened with harm by anybody until Duterte said that they are better off dead," said De Lima on Wednesday.
"Duterte is not fooling anyone with his Pontius Pilate act," she added.
Meanwhile, Hontiveros said, "Not even President Duterte's sudden turnaround will absolve him of his role in this matter." 
"This is what happens when you have a leader who encourages violence through his words," she added.
Malacañang, for its part, refused to take the blame for the death threats against Church officials. It said Duterte's statements were just "hyperbole."
Several priests have been killed by unknown assailants since Duterte took office. Critics have pointed out that the alleged climate of impunity under the current administration has emboldened the killers.
Duterte has routinely slammed the Catholic Church, its members, and its beliefs with his words. Recently, he drew flak for saying Catholicism will be gone in 25 years.