Senate President Vicente Sotto III on Tuesday, September 18, suggested a revision in the lyrics of the Philippine National Anthem.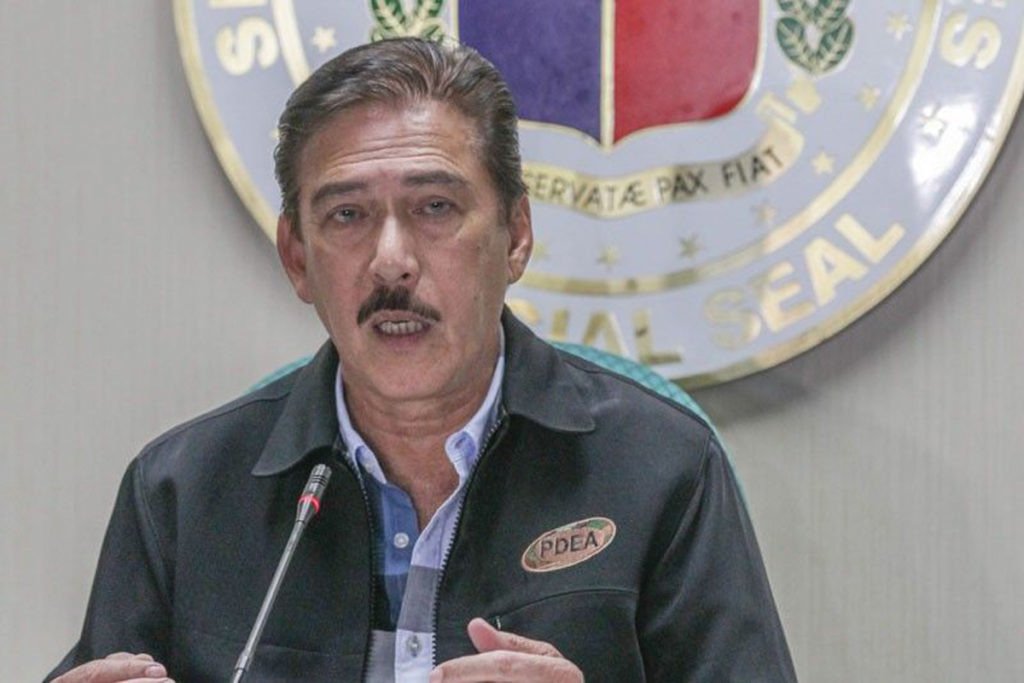 Sotto asked his colleagues to consider amending the last two lines of "Lupang Hinirang" during the Upper Chamber's deliberations on the proposed amendment to Republic Act 8491 or the Flag and Heraldic Code of the Philippines. 
 The last two lines of Lupang Hinirang are: "Aming ligaya na 'pag may mang-aapi, ang mamatay nang dahil sa 'yo (But it is glory ever, when thou art wronged, for us thy sons to suffer and die)."
 According to Sotto, these lines are rather defeatist. A composer himself, he suggested to replace the last line with "ang ipaglaban kalayaan mo (to fight for your freedom)."
However, he noted that changing the lyrics does not need to happen right away.
 "I'm not suggesting it right now. I'm just saying that perhaps you have looked into this (Philippine flag), might as well look into the entire law," Sotto said, referring to Republic Act No. 8491.
 RA 8491 determines not only the code of the national flag, but also of the national anthem in Chapter 2, Section 36.
 Sen. Richard Gordon, who co-authored the Senate Bill 102 that aims to increase the sun rays on the Philippine flag from eight to nine as a representation for Muslim leaders, did not oppose Sotto's suggestion to revise the national anthem.
Gordon agreed that the last line of the anthem is defeatist and should be revised, and even offered to file a separate bill about Sotto's suggestion.
He also said the famous quote "The Filipino is worth dying for" made by the late senator Benigno Aquino Jr. should be added to the anthem.
"Lupang Hinirang" was composed and arranged in 1898 by Julian Felipe. Jose Palma wrote its lyrics. It was declared as the Philippine's national anthem by former President Ramon Magsaysay in 1956.