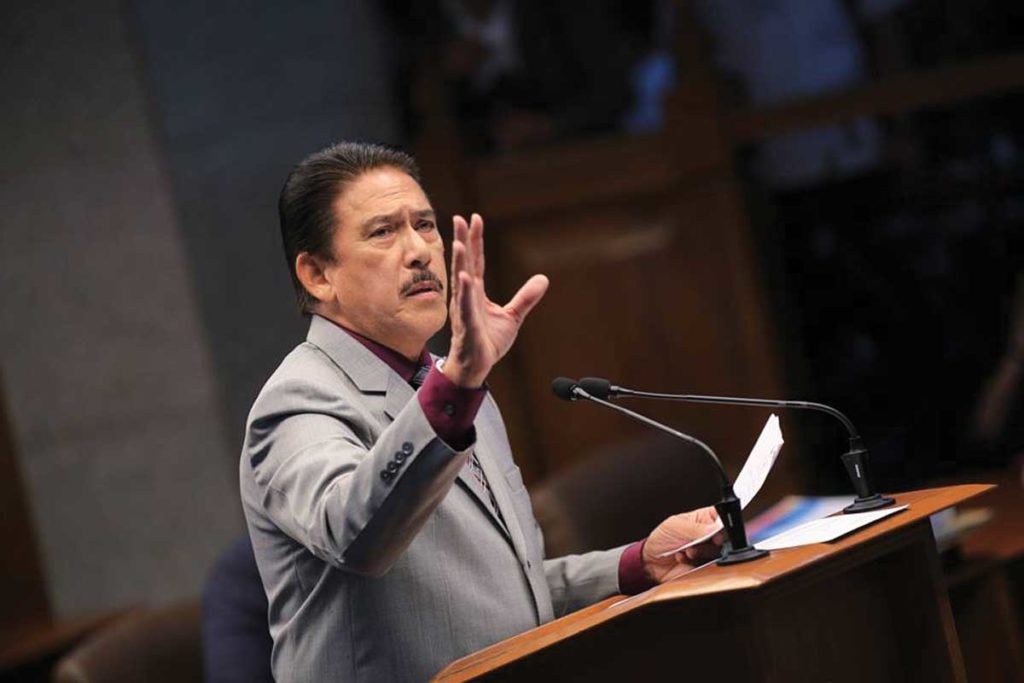 Senate President Vicente "Tito" Sotto III on Wednesday, November 7, admitted that there are extra-judicial killings (EJKs) in the country but denied that these are state-sponsored.
"We have to admit na mayroong mga EJKs, pero hindi in-order ng gobyerno (We have to admit that there are EJKs, but they were not ordered by the government)," Sotto said in a news forum as reported by The Philippine Daily Inquirer.
The Senate president said this in response to the statement by Senator Manny Pacquiao before Oxford University students in the United Kingdom, stating that there are no EJKs in the Philippine government's war against illegal drugs.
In an open forum after the speech, the boxer-turned-politician said that many drug suspects ended up dead because they chose to fight back with arresting officers. Pacquiao, a known ally of President Rodrigo Duterte, knew that the president urged cops to use violence upon those who do not willingly accept arrest.
The Senate president was quick to defend Pacquiao as he explained what the senator might have meant when he spoke before the students in the UK.
"Pero (But) was it sanctioned by the government? No. Perhaps, that's what Manny Pacquiao means," Sotto added.
Sotto is convinced that the alleged killings might have been committed by illegal drug traffickers who fear that their identities will be revealed to police authorities once their underlings have been placed under scrutiny.
The Senate president noted that the reputation of the government is being deliberately damaged in order to change the image of the country's war against illegal drugs. Sotto said that the campaign has been slanted before the international community to show that EJKs were being done by government authorities.
Human rights groups and government critics said that such figure is understated. They said that some killings carried out by so-called "vigilante groups" were also allegedly state-sponsored, citing cases where some from the police force were caught in illegitimate operations.
Sotto was then asked to comment on the death of the 17-year-old Kian Delos Santos, a boy who was killed in the anti-drug operation of the Caloocan City police in August last year.  Delos Santos was accused of being a drug runner who allegedly resisted arrest. The Senate president declined to comment saying that other people might use the issue for their advantage.
Sotto also stated the error in that of the term EJK. Sotto said that such in itself is "non-existent," since there are no judicial killings or even a death penalty in the country.