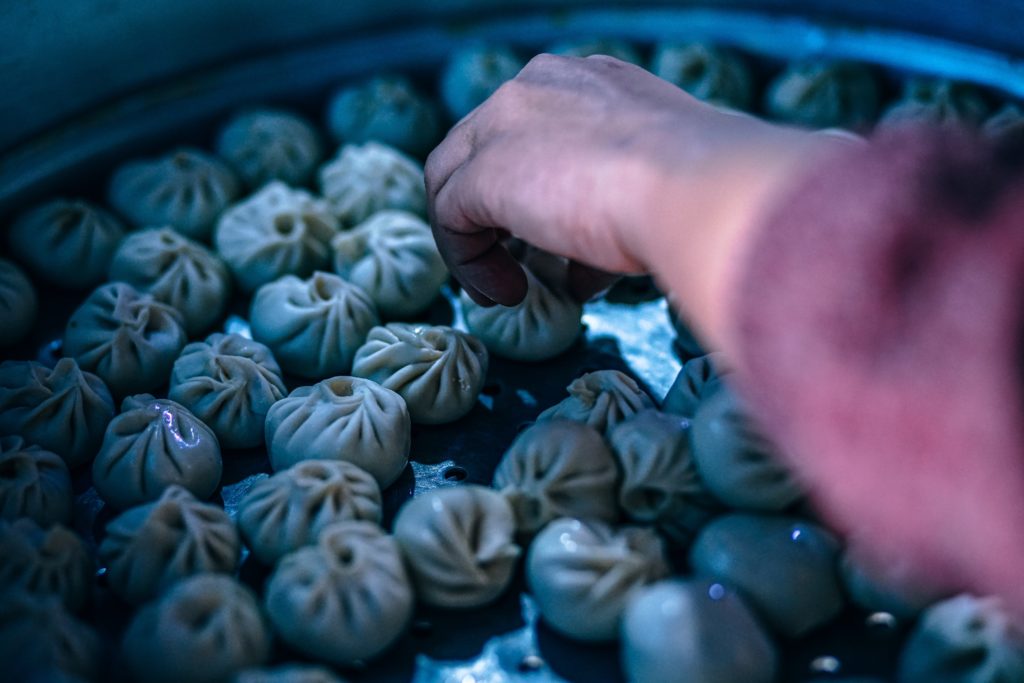 A top Philippine veterinarian has warned that the deadly African swine fever (ASF) virus may enter the Philippines through products like pork dumplings being sold by Chinese and Vietnamese fishermen to their local counterparts in the West Philippine Sea.
Dr. Eugenio Mende, president of the Philippine Veterinary Drug Association, on Wednesday, March 20, gave the warning during the Senate committee on agriculture and food hearing that focused on the possible entry of African swine fever in the country.
According to Mende, there is a possibility that the pork used in the food items, like siomai, pork dumplings, and other processed foods, sold by Chinese and Vietnamese fishermen may have been infected with ASF.
He urged the authorities, specifically the Philippine Coast Guard, to vigorously patrol the area and prohibit the practice.
Ronnie Domingo, director of the Department of Agriculture's Bureau of Animal Industry, said the agency's evaluation of the ASF possibility in the country was "very low," but he noted that protective measures are most effective in the commercial importation of pork and that the porous areas where the ASF virus may slip through are those in the items carried by balikbayans or returning overseas Filipino workers (OFWs) and foreign tourists.
"In the traditional importation of meat or bulk imports, we don't see any problem with that. But in the case, for example, of our countrymen who bring meat products from ASF-infected country, that's where the risk is present," Domingo said.
Temporary pork imports ban
Hog industry stakeholders are urging the authorities to limit pork imports in order to prevent African swine fever (ASF) from entering the country.
"We're not saying, for the record, that us stakeholders are against importations since we have a 94 percent self-sufficiency rate. But if we'll need to import, we should only import what we need," said National Federation of Hog Farmers chairman Chester Warren Tan during the Senate hearing on Wednesday.
A temporary total ban on pork imports, meanwhile, was suggested by Philippine Council for Agriculture and Fisheries Chairperson Rufina Salas.
"There is enough [buffer stock for meat] to cover 60 days as of now, so we're asking for a temporary total ban on importation of pork even from countries…not ASF-infected," Salas said.
The DA has so far banned pork imports from 15 countries where ASF is present including Belgium, Bulgaria, China, Czech Republic, Hungary, Latvia, Moldova, Mongolia, Poland, Romania, Russia, South Africa, Ukraine, Vietnam, and Zambia.
Salas also suggested recalling imported canned goods from China, since ASF virus can survive for 1,000 days even in frozen meat.
"So maybe the FDA (Food and Drug Administration) should recall imported canned goods from China, especially until China is cleared," she said.
According to the FDA, there are some 38 Chinese products currently on the market shelves.
Agriculture Undersecretary for Policy and Planning Segfredo Serrano, for his part, said the government has implemented strategies to block ASF.
"The directive of the secretary (Emmanuel Piñol) is to also keep watch on the ports where fishermen working in the South China Sea land, and the Navotas Fish Port," Serrano said.
"We can [also] require SPS (sanitary and phytosanitary) certificates for hand-carried meat," he added.
Footbaths were placed in airports to block ASF, as well.