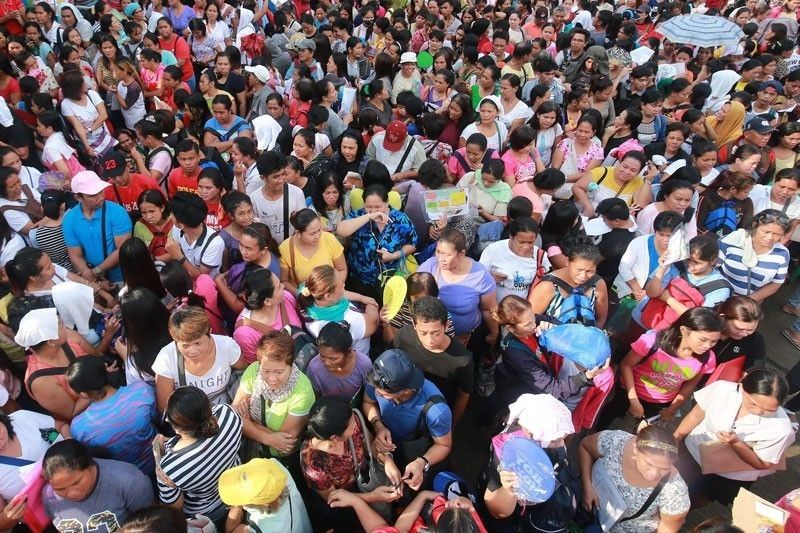 The majority of Filipinos have a positive outlook on the current climate in the Philippines, the Social Weather Stations' (SWS) latest survey has revealed.
Results from the September 2018 survey found that 75 percent of adult Filipinos view the country is heading in the "right direction." Only 22 percent said the country is in the "wrong direction." The remaining 3 percent did not give an answer.
The percentage of respondents who believed that the country is in the right direction is five points higher than the June 2018 survey which was at 70 percent. During the same period, 25 percent said that the country was in the wrong direction while 5 percent of respondents did not give an answer.
The nationwide poll showed that those the percentage of those who say that the country is in the right direction rose in all areas, as reported by the Philippine Daily Inquirer. Those who conducted the survey considered the country's recent condition in its inquiry.
"Sa pangkalahatan, kung iisipin po ang kasalukuyang mga nangyayari sa bansa, sa inyong palagay, patungo po ba ang ating bansa sa tama o maling direksyon? (In general, considering what is happening in the country today,  in your opinion, is the country going in the right or wrong direction?)" the survey asked.
The percentage of those who claimed that the Philippines is treading the right direction stayed highest in Mindanao with about 89 percent which was 2 points higher than June 2018 poll's 87 percent.
Metro Manila's results showed that it went up by eight points from 57 percent in June to 65 percent in September while in Luzon it rose by five points from 68 percent in June to 73 percent in September.
The percentage increased by three points from 66 percent in June to 69 percent in September in the Visayas region. The survey result also showed a 4 point increase in overall rural areas with 79 percent in September compared with 75 percent in June. Meanwhile, for overall urban areas, it rose by 2 points from 66 percent in June to 68 percent in September.
The poll conducted from September 15 to 23 interviewed 1,500 adults ranging from 18 years old and above. Three hundred respondents were interviewed each in Metro Manila, Visayas, and Mindanao, and 600 in Balance Luzon.
The survey had a sampling margin of error of notably  ±3 percent for national percentages, ±4 percent for Balance Luzon and ±6 percent each for Metro Manila, Visayas, and Mindanao.
SWS stressed that the poll on people's opinion on the current direction of the country was a "non-commissioned" survey.
Malacañang "welcomed" the results of the survey, Presidential Spokesperson Salvador Panelo said in a statement on Friday, October 26.
"We view this as a reflection of our people's continued trust and confidence in the president and an affirmation that the policies and programs of the current administration are on the right track," Panelo added.