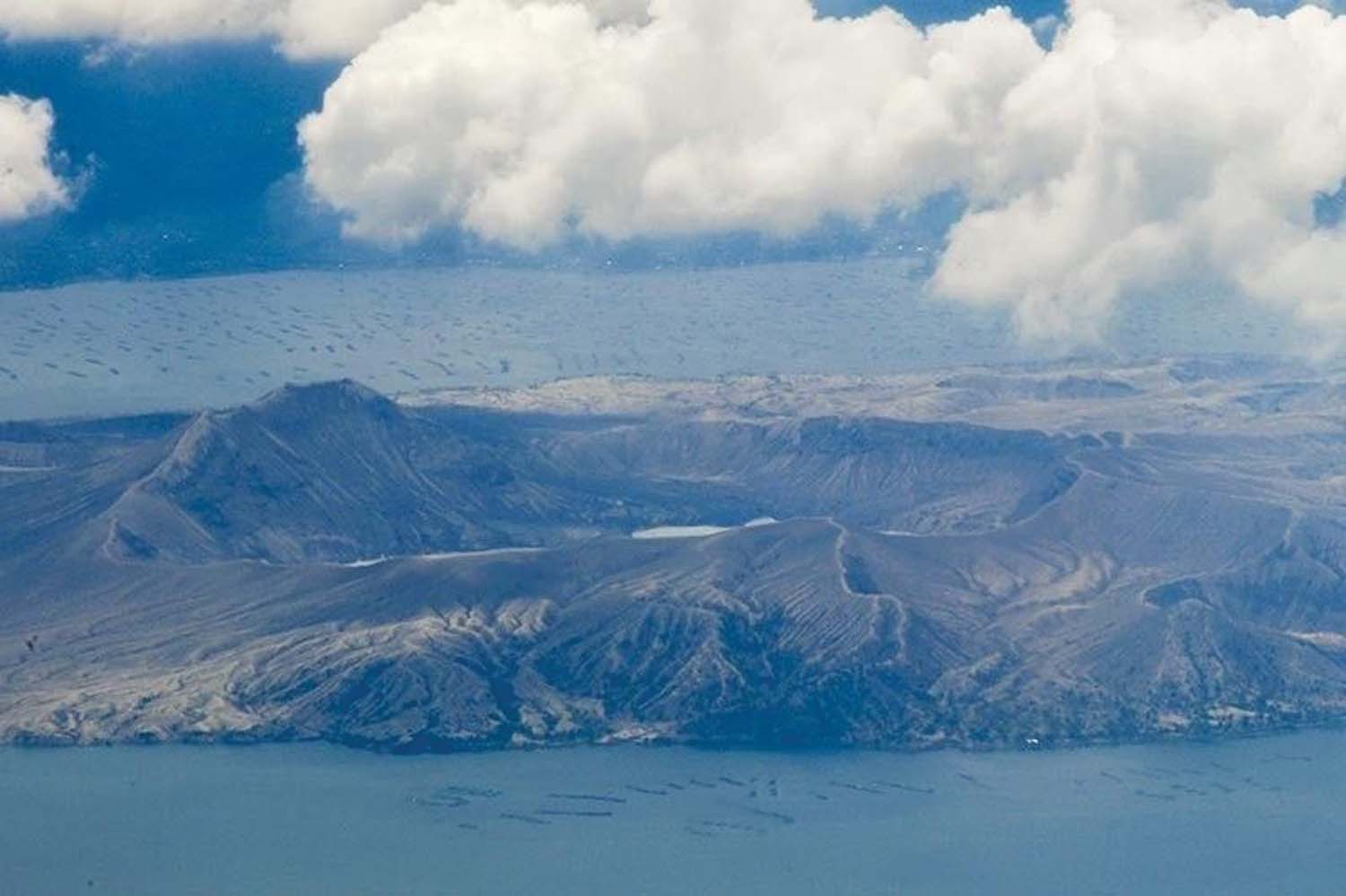 CONTINUOUS sulfur dioxide emission from Taal Volcano was observed in the past 24 hours, according to state volcanologists.
In its 8 a.m. bulletin posted Monday, July 5, the Philippine Institute of Volcanology and Seismology (PHIVOLCS) said that the volcano's main crater generated high levels of SO2 gas emissions and steam-rich plumes, rising as much as 2,500 meters high and drifting southwest, southeast, and north-northwest.
PHIVOLCS also recorded 17 volcanic earthquakes, including one volcanic tremor event that lasted for 45 minutes, and 16 low frequency volcanic earthquakes caused by movements or eruptions of magma from the volcano.
On Sunday, July 4, Taal recorded its "highest ever" SO2 emission at 22,628 tons.
PHIVOLCS warned that an eruption may occur after Taal also recorded a total of 26 "strong and very shallow" low frequency volcanic earthquakes associated with magmatic degassing beneath the eastern part of the Volcano Island.
"These observation parameters may indicate that an eruption similar to the 1 July 2021 event may occur anytime soon," it said in its advisory on Sunday afternoon.
Taal Volcano was placed under Alert Level 3 on Thursday, July 1, after its main crater "generated a short-lived dark phreatomagmatic plume one kilometer high" from 3:16 p.m. to 3:21 p.m.
Alert Level 3 indicates that a "hazardous eruption is possible within days to weeks."
"The public is reminded that the entire Taal Volcano Island is a Permanent Danger Zone (PDZ), and entry into the island as well as into the high-risk barangays of Agoncillo and Laurel must be prohibited due to the hazards of pyroclastic density currents and volcanic tsunami should strong eruptions occur," PHIVOLCS reiterated in its Monday bulletin.
"All activities on Taal Lake should not be allowed at this time. Communities around the Taal Lake shores are advised to remain vigilant, take precautionary measures against possible airborne ash and vog and calmly prepare for possible evacuation should unrest intensify. Civil aviation authorities must advise pilots to avoid flying over Taal Volcano Island as airborne ash and ballistic fragments from sudden explosions and pyroclastic density currents such as base surges may pose hazards to aircraft," it added. n