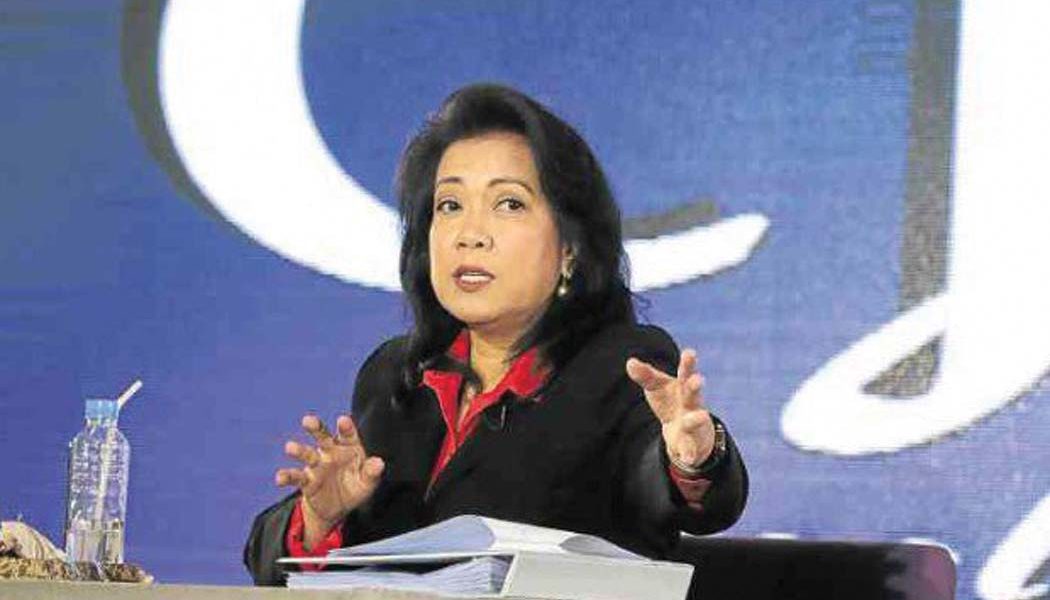 Philippine President Rodrigo Duterte on Monday, October 2, challenged Chief Justice Ma. Lourdes Sereno and Ombudsman Conchita Morales to join him and make their bank accounts public.
In a speech before the government troops and displaced residents of Marawi City, the president maintained that he has never committed any corrupt practices as he denied anew the allegations that he has billions of illegally amassed wealth.
The president also insisted that his total assets would not reach P40 million even if properties he inherited from his father—late Davao Gov. Vicente Duterte—were included in the computation.
"I have told you that mine could not be more than P40 million. It is a lifetime savings. I'm 72 now, I started working when I was 27, I became prosecutor along with the land I inherited from my father," Duterte remarked.
But if anyone can prove otherwise, the president said, "You can shoot me or overthrow me."
He challenged the Chief Justice and the Ombudsman to "resign" with him. He also dared them to open their bank accounts with him before Congress to show the Filipino people who was really corrupt.
"Justice Sereno and I can resign, we give problems to Filipinos. The Ombudsman says I have billions. We can sign and bring our bank books to Congress. They can give the three of us a table, and we sign. We show our bank (accounts)," the president said.
As he accused both Morales and Sereno of corruption, Duterte went on to say, "That's my challenge to every government officials and those who are pretending to be clean. Let us open our bank books so the people will know who are thieves and who are not."
Last week, the Office of the Ombudsman begun its probe into the allegations of Senator Antonio Trillanes IV that the president and his family amassed ill-gotten wealth.
But Duterte, claiming that Morales herself was corrupt, vowed that he will not to recognize the investigation being conducted by the anti-graft body.
"I will not submit jurisdiction to the ombudsman because it's a lousy thing," he said in a speech during the oathtaking of new officers of the Integrated Bar of the Philippines (IBP) local chapter in Davao City last Saturday, September 30.
Duterte also slammed overall Deputy Ombudsman Arthur Carandang for saying that the Anti-Money Laundering Council (AMLC) provided his family's bank records.  The AMLC, however, denied that it gave records to the Ombudsman, clarifying that the latter's request was still being evaluated.
The president claimed that the supposed report of the AMLC on his bank transactions were "fabricated" and "illegally obtained."
"Waving fabricated evidence in front, lying through his teeth in front of the nation. And then you want me to submit to the jurisdiction of the Ombudsman and who will now investigate?" Duterte said.
Carandang has been authorized by Morales to investigate the bank transactions of the Duterte family based on Trillanes' complaint.
Morales previously said she has inhibited herself from acting on any case filed against the Duterte family as her nephew, lawyer Manases Carpio, is married to Duterte's daughter, Davao City Mayor Sara Duterte-Carpio.