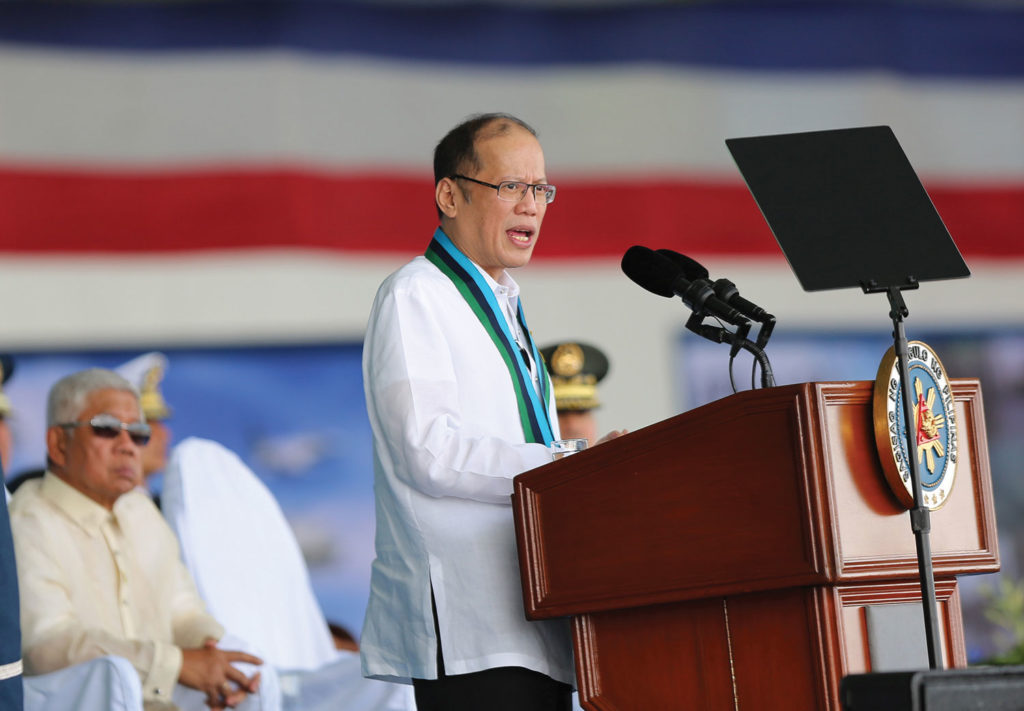 Former President Benigno Aquino III on Tuesday, March 26,  gave out a warning to the government about the China-offered loans, saying the Philippines should have already learned from the past. This is after Supreme Court Associate Justice Antonio Carpio said Beijing could seize oil and gas-rich Philippine assets in the South China Sea if the country pulls out on payment for a new $62 million loan.
The government signed the loan agreement with China on April 10, 2018.
"Hindi na tayo natuto sa Northrail. Hindi ba pwedeng maawa tayo sa sarili natin (We haven't learned our lesson with Northrail [project]. Can't we have pity on ourselves)?," Aquino said during an ambush interview at an Otso Diretso forum in Cebu City.
The Northrail project was launched under former president Gloria Macapagal-Arroyo's term with a $400-million Chinese state loan in 2004. The project was later canceled amid allegations about Arroyo's aides taking kickbacks to get it started.
Supposedly, the 80-kilometer (50-mile) North Rail project would allow the Philippines' main gateway to be moved out of congested central Manila, as reported by ABS-CBN News.
According to Aquino, who was campaigning for the candidates of Otso Diretso in Cebu, the "solution" to issues such as controversial Chinese loans may be the opposition candidates.
He said the Otso Diretso, Romy Macalintal, Gary Alejano, Erin Tanada, Pilo Hilbay, Samira Gutoc, Mar Roxas, Bam Aquino, and Chel Diokno, are a better alternative regardless of their unsatisfactory pre-election survey performance.
"Kung di ka na happy, magbibigay tayo ng solusyon. Sa akin, ang Otso Diretso, bahagi ng solusyon (If you are no longer happy, let's find solutions. For me, Otso Diretso offers just that)," Aquino said.