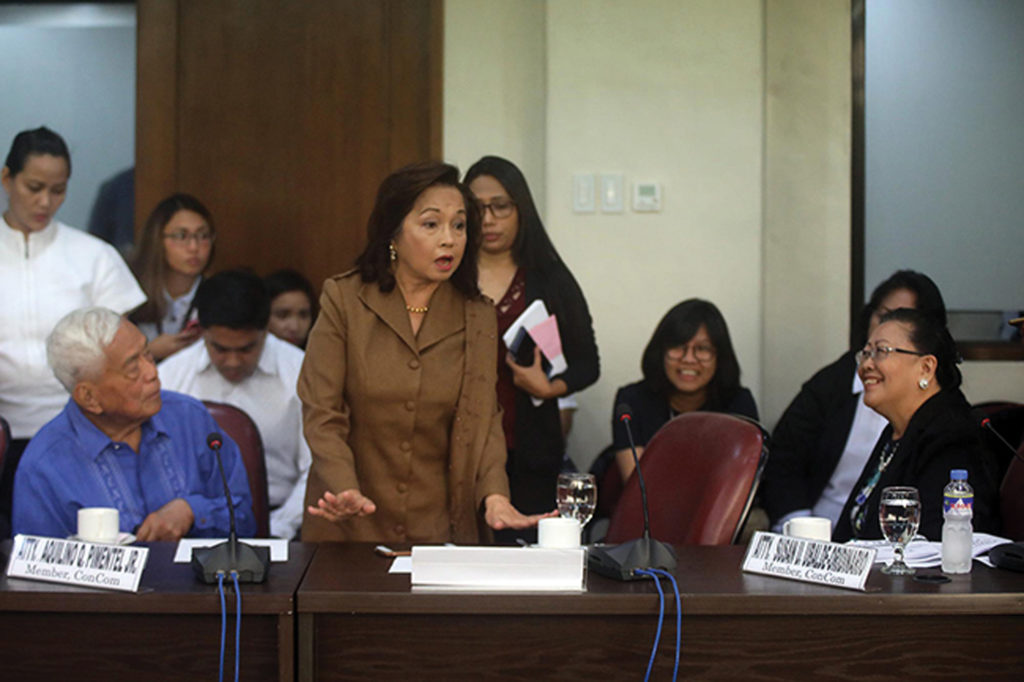 House Speaker Gloria Macapagal Arroyo on Tuesday, August 7, sought the urgent amendment of the 1987 Constitution as she called for the House of Representatives and the Senate to convene into a Constitutional Assembly (ConAss).
In a report from The Manila Times, Arroyo filed House Resolution No. 2056 that pushes for the two chambers to convene but permits the House and the Senate to vote separately.
"It appears from media reports that the Senate has taken the position that the manner of voting in a constituent assembly that would propose amendments to, or revision of, the 1987 Constitution under Section 1, Paragraph 1 of Article XVII, must be done separately… the House of Representatives is taking the same position of the Senate thereon," Arroyo said in the resolution.
The Amendments and Revisions part in the Charter clearly states that any proposed changes must be done by either the Congress with three-fourths of its members or a constitutional convention.
The Constitution did not mention whether the House and the Senate should have a joint or separate voting in proposing its amendments.
Arroyo's resolution trumped former House Speaker Pantaleon Alvarez' draft that proposes the two chambers to vote jointly.
Such resolution would render the Senate votes insignificant because they only have 24 senators while the House has 297 representatives.  
The current administration discusses the possibility of establishing a federal government wherein regions/federal states will have authority over their own resources including generating their taxes.
Under a federal government, 80 percent to 85 percent of the taxes will be remitted to the federal states while 20 percent to 15 percent will be issued to the national government through the Internal Revenue Allotment.
Arroyo is adamant to let the constitutional assembly discuss the federal charter together.
Senators' sentiments on charter change
Despite Arroyo's push for a separate voting, some senators were not in favor of any attempts to revise the Constitution.
Senator Panfilo Lacson voiced out his disapproval stating that any measure that calls for a constitutional amendment will be cremated in the Senate.
Senate Minority Leader Franklin Drilon told the House to give up on creating a constitutional assembly noting that the proposals for a charter change are tainted by mistrust. He mentioned that this is due to Alvarez' draft for joint voting and a no election scenario.  
Senate President Vicente Sotto III supported Arroyo's resolution saying that it is in accordance with what the Senate pushes for. He even ensured that the Senate Committee on Constitutional Amendments and Revision of Codes will review the resolution once they acquire a copy of it.