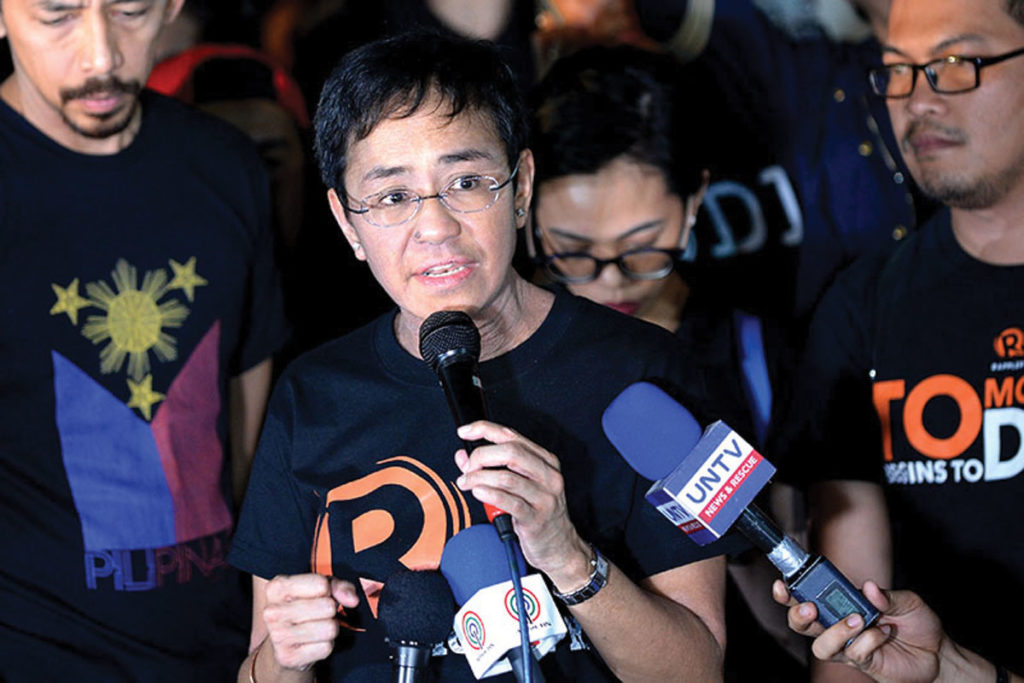 THE Manila Regional Trial Court (RTC) Branch 46 on Tuesday, July 23 opened trial for the cyber libel case against Maria Ressa, the chief executive and executive editor of online news site Rappler.
Known as a staunch critic against the current Duterte administration and a Time Magazine 'Person of the Year' in 2018, Ressa is currently out on bail but also faces tax and corporate fraud cases, as does Rappler.
"The government hopes to intimidate us by siphoning both my personal time, our resources," Ressa, who was not present in court, told Agence France-Presse.
She added, "I won't be intimidated. We continue to do our jobs. The mission of journalism has never been as important as it is today in the Philippines."
The prosecution presented two witnesses – bank manager Marcelino Malonzo and National Bureau of Investigation (NBI) forensics chief Cristopher Paz.
The case centers on a Rappler report from 2012 that linked businessman Wilfredo Keng to illegal activities such as human trafficking and drug smuggling.
Initially, the NBI dismissed Keng's 2017 complaint because he failed to lodge his complaint within a year of the story's publication. However, the bureau transmitted the complaint to the Department of Justice (DOJ) a week later.
Former NBI cybercrime division chief Manuel Eduarte will be on the witness stand on July 30.
The article in question was published months before the Cybercrime Law was enacted in 2012, but the prosecution argued that the article is considered new since Rappler updated it in 2014 to correct a typographical error.
According to Ressa, this case of cyber libel "stretches the rule of law until it breaks."
"How this is decided will have an impact on all Filipinos who post on Facebook – and of course, the quality of journalism in the digital age in the Philippines," she added.
Ressa's libel case has drawn international attention, with press freedom advocates regarding it as government retaliation for her journalism.
Prominent international human rights lawyer Amal Clooney recently joined the legal team representing Ressa and noted that the Filipina journalist's case echoed a recurring theme in her line of work – where "journalists who expose abuses face arrest while those who commit the abuses do so with impunity."