(Reading Time:
2
minutes)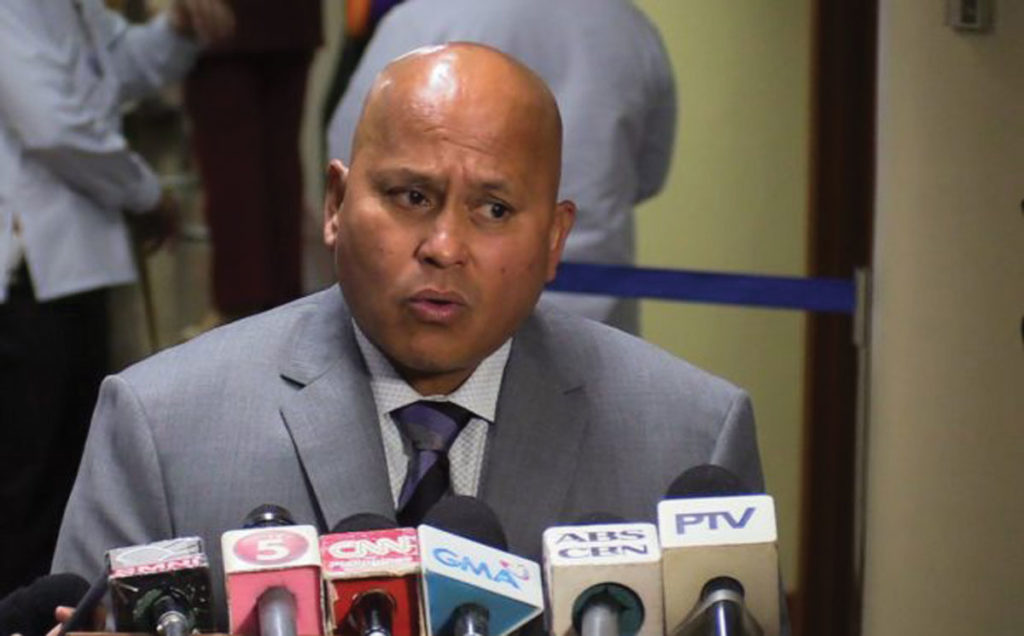 Senator Ronald "Bato" dela Rosa on Monday, December 16, said he has not received a confirmation from the U.S. Embassy about his visa being cancelled due to his key role in President Rodrigo Duterte's war against illegal drugs.
"I have heard rumors about it, but I have not received any official confirmation [from the U.S. Embassy in Manila]. But I'm planning to send them a letter," he told reporters.
"Granting if that is true, that the basis of cancellation is the involvement in EJK (extrajudicial killings), well they are very biased. They are misinformed. They are misled by their informants," he added.
Dela Rosa is a former police chief in Davao City. He was later named as head of the Philippine National Police and led the anti-drug campaign, Oplan Tokhang, which claimed the lives of more than 5,000 drug suspects.
He said he is not happy about the ban, and that it is one of the reasons why he did not watch the July 20 fight of his colleague and friend, boxing champion Sen. Manny Pacquiao, against American boxer Keith Thurman at the MGM Grand Garden Arena in Las Vegas, Nevada.
"Who will be happy with it? I could no longer visit my siblings and their children in the United States. I could no longer watch Pacquiao's fight. So I'm offended by it," he said.
According to Dela Rosa, he will seek reconsideration from the U.S. government if it is allowed.
"If that's allowed, then maybe. But if they don't want to reconsider, then we cannot do anything about it," Dela Rosa said.
"Will it be degrading for the Republic of the Philippines if a senator makes an appeal to let him enter America again? If it will, then I may no longer ask for an appeal," he added.
The senator also said that he has no intention of visiting the U.S. at this point.
"Anyway, that is just a privilege, not a right. If I'm barred from entering [the United States], it's okay. I have already experienced [staying in] America at least twice," he said.