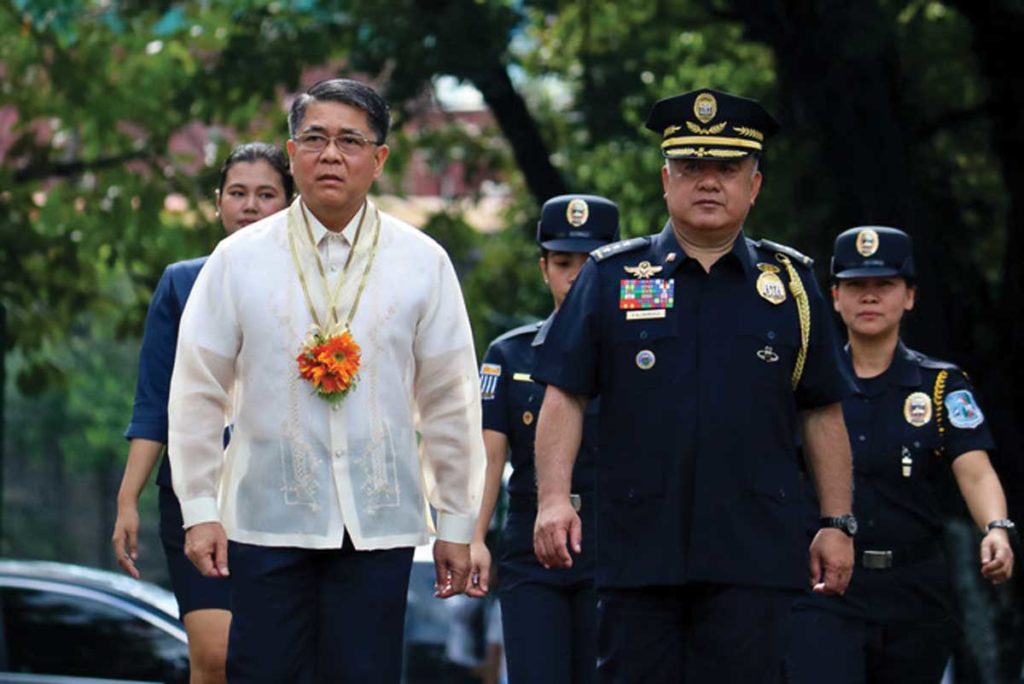 Philippine President Rodrigo Duterte on Tuesday, November 6, personally denied that he ordered the Armed Forces of the Philippines (AFP) to take over the functions of Bureau of Customs (BOC) during his lecture to the Cabinet Members at the Aguinaldo State Dining Room.
"When I called in the Army, the Bureau of Customs, there was no designation, there was no appointment, and there was never an instruction for them to take over the functions of the employees," Duterte said as reported by The Philippine Daily Inquirer.
Duterte explained that his intention was for the AFP to merely to assist BOC personnel as he had placed heads of offices and sections within the bureau on floating status.
"Ang ginawa ko (what I did) is just really to order them on floating status. But that was a particular order directed for chiefs of offices and section chiefs. Iyong mga assistant nila ang magtatrabaho (Their assistants will work on it)," Duterte stressed.
Earlier, in his speech during the thanksgiving party of former Foreign Affairs Secretary Alan Peter Cayetano in Davao City, Duterte announced that the military would monitor the bureau while all of its employees were on floating status.
"It will be a takeover of the Armed Forces in the matter of operating, in the meantime, while we are sorting out how to effectively meet the challenges of corruption in this country," he said.
Presidential spokesperson Salvador Panelo clarified that the members of the military will be deployed in the BOC only to "make their presence felt."
Panelo likened the situation to the act of putting a security guard on duty to ensure that the rules would be followed.
"Initially they would be there making their presence felt and they will assist. The mere presence of these people there would do something right, hopefully, will intimidate those corrupt people there. [Also, it will be] to assist them," Panelo said as reported by The Manila Times.
The presidential spokesperson further noted that the BOC is exhibiting a state of lawlessness that deems a military intervention necessary in accordance with the Constitution.  
"Now the lawless violence would certainly refer to what is happening in BOC. There is a state of lawlessness there. If you can bring in hundreds of kilos of drugs, there must be some grave wrong in that area. And there is state of lawlessness there, it violates the law, it violates the Constitution," Panelo said.
Duterte's directive was heavily criticized by lawmakers who claimed that it was unconstitutional and contrary to the state policy of civilian supremacy.