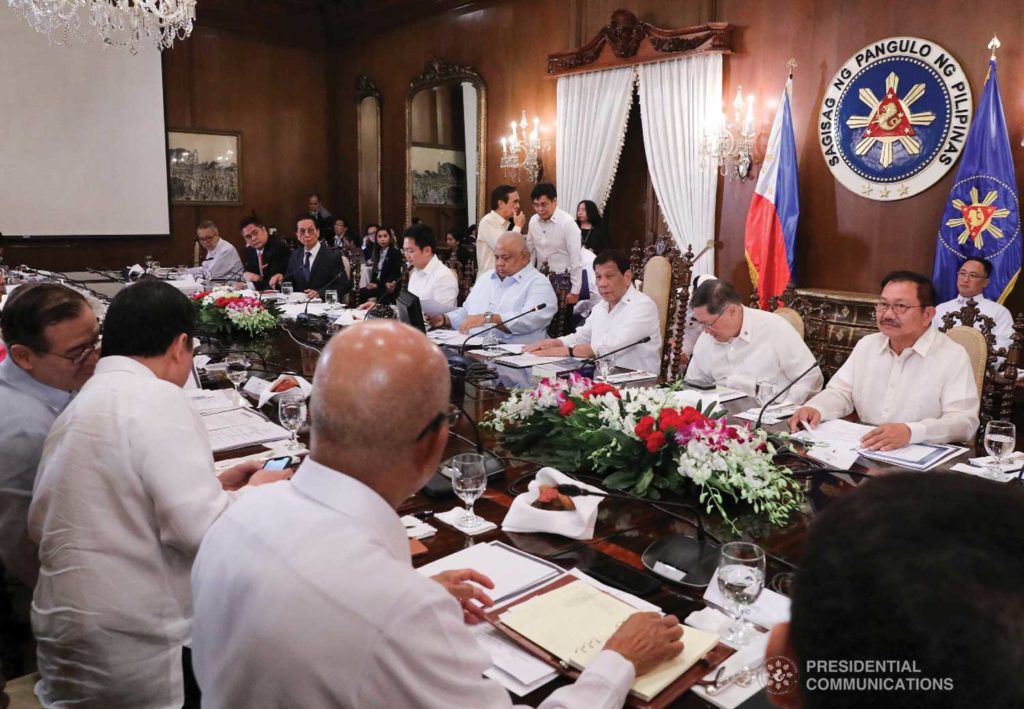 Plans to form task force to curb illegal drug trade
Philippine President Rodrigo Roa Duterte on Tuesday, November 6, revealed that a move to intensify the anti-drug campaigns especially on illegal drug trade is on the works as a task force is about to be issued.
"What we have is the moving forward to eradicate illegal drug trade, activate a national anti-illegal drug task force," the president said during his lecture to the cabinet members at the Aguinaldo State Dining Room.
Duterte amplified the need for a monitoring system in all entryways in the country. He said that the problem lies in the accessible docks wherein drugs could be shipped from anywhere to inside the country.
"Iyan ang problema (That is the problem). There is trouble outside the pantalan (ports) because ang pantalan mismo nagpapapasok (the ports would freely let them in)," Duterte said.
The president also posits the other hazardous and illegal materials that could be shipped inside the country if the government fails to resolve such a situation.
"Ang ating pantalan is a big gap (Our port is a big gap). Not only am I worried about drugs but it is really so big as to accommodate all dangerous things — chemicals and all," he noted as reported by the Presidential Communications Operations Office (PCOO).
"It could ship a bomb there, TNT, and for all you know, nobody really cares or because he does not know or because there is somebody bribing him to have the cargo just slip by. We'd never know how much corruption and to what extent would be the dimension of the danger of this country," he added.
Philippine National Police (PNP), Armed Forces of the Philippines (AFP), Bureau of Customs (BOC), Philippine Coast Guard (PCG) and other agencies of the government are ordered to aid in the said task force.
"It can provide a necessary personal compliment to carry out the directive of the president to the Bureau of Customs to block the flow of illegal drugs in this country," Duterte said.
The president also answered the critics who said that his move to militarize Customs was unconstitutional. He explained how it was within legal basis since he did not designate anyone on a specific position.
"Now, sabi nila na (they say that) it violates the constitution and the operative words there are the prohibition of appointment or designation. When I called in the Army to help the Bureau of Customs, there was no designation, there was no appointment, and there was never an instruction for them to take over the functions of the employee," the president explained.