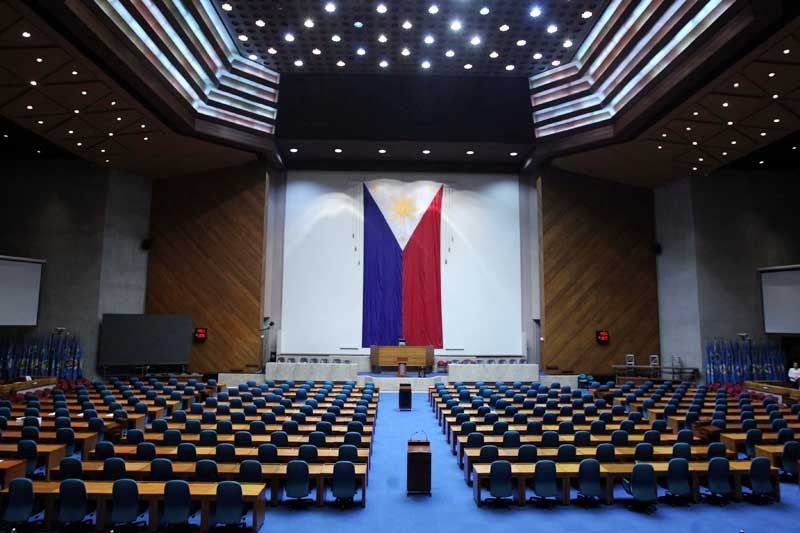 The House of Representatives on Tuesday, December 4, approved the Resolution of Both Houses (RBH) 15, a proposal to shift to a federal government, on its second reading.
"Many provisions of the 1987 Constitution have already served, if not outlived, their purpose, hence the sustained clamor over the years for amendments to or revision of the constitution finds justification in the need to provide, among other much needed socio-economic and political reforms, a long-term solution to the decades-old conflict in Mindanao and regional economic development in the countryside," RBH 15 stated.
The proposal was approved through voice voting, where lawmakers vote with "ayes" or "nays." The votes of each lawmaker were not recorded because they were only called and asked to vote on the said measure. The House only resumed the deliberation on federalism late November this year.
As any legislation must be approved on three readings, the recent approval from the lower house comes after the Palace commented that they have confidence that the shift to a federal form of government will be approved.
"It's the call of Congress. If they believe in the president, they will perform their duty and continue what they started," presidential spokesperson Salvador Panelo said.
Senate President Vicente "Tito" Sotto III said earlier that the Senate is now focused on the passage of the proposed General Appropriations Bill for 2019. The House, from where legislation of the national budget bill begins, passed its version of the bill in November.
Federal branches of gov't
The RBH 15 provides that the Federal Republic of the Philippines will have a presidential-bicameral-federal system. Thus, the president and vice president will be elected in tandem but will retain the same power, authority and functions as indicated in the 1987 Constitution.
The legislative functions will still be performed by the two chambers of Congress: House of Representatives (HOR) and Senate. The lower house (HOR) will be comprised of 300 members, 80 percent of which are from legislative districts in the country while 20 percent are party-list representatives. While that of the Senate constitute 24 members.
Members of the judiciary in the Supreme Court and lower courts will be appointed by the president from a list of at least three nominees prepared by a Judicial Appointments and Disciplinary Council. The said institution will replace the Judicial and Bar Council.
In a report by The Philippine Star, members of the Supreme Court were said to be allowed to serve for a term of 10 years or until they reach the mandatory age of 70. All branches of the government will continue to function in a transitory capacity until all successors are elected.