PHILIPPINES' Jollibee Foods Corporation (JFC) is planning to take legal action against JoyRulBee in China for trademark infringement after a photo of the latter restaurant — bearing the same store design and color motif — made its rounds all over the internet.
"Our legal team has been taking the necessary steps in order to protect and uphold our company's trademark rights as provided for under the law," JFC declared in a statement.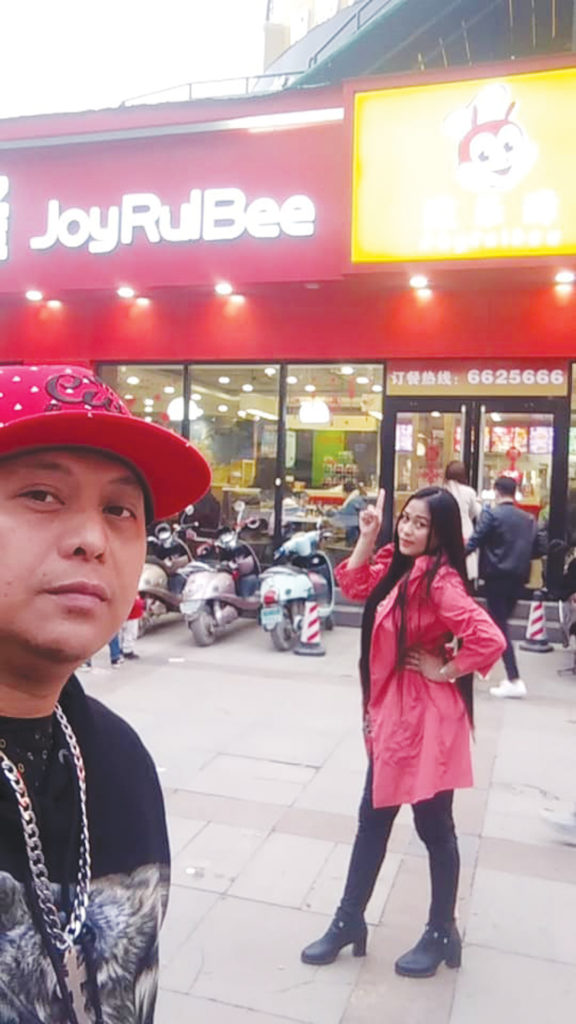 Christopher Guzman, a Filipino netizen based in China, posted a viral video on Tuesday, January 22, emphasizing the similarities of JoyRulBee in Guangxi, China to the Jollibee food chains in the Philippines.
As he and his wife entered the premises of the controversial JoyRulBee, he said that he has not seen anything like that despite being in the country for a decade. However, he insisted that he prefers the Philippine fast-food chain over JoyRulBee. 
"Bilang Pinoy, siyempre batang Jollibee pa rin tayo. Sariling atin. Ito copy lang. Matindi ito, kopyang-kopya ang pwesto at may logo pa ng Jollibee. Sa 10 years namin sa China ngayon lang kami nakakita ng ganito (As Filipinos, we grew up eating Jollibee. So, I would still prefer Jollibee, of course. Our very own. This is severe, it really copied the store and logo of Jollibee. In our 10 years in China, this is the first time we saw something like this)," Guzman said. 
Aside from having the same mascot and logo of a happy bee, the store had the same colors of a familiar red with yellow accent. It also offered a similar menu like fried chicken, burgers and ice cream, among others, but the serving size and prices were different.
"The particular JoyRulBee infringing store in Guangxi, China has already been brought to the attention of JFC even before the post went viral in social media," JFC said as the post sparked intrigue on trademark infringement and intellectual property.
According to a report from The Philippine Daily Inquirer, the viral video garnered more than 157,000 views, 1,500 reactions and over 8,600 shares since it was posted. 
JFC is considered the largest food service network in Asia with 3,003 restaurant outlets in the Philippines and 1,345 abroad. In the Philippines alone, there are 1,110 Jollibee locations. JFC has since expanded to Mainland China, Taiwan, Hong Kong, Malaysia, the United States, Canada, Italy and the United Kingdom.
Among its other popular food and restaurant brands are Chowking, Greenwich, Red Ribbon, Mang Inasal and Burger King.
In December last year, the company announced that spent $10 million to acquire full ownership of burger chain Smashburger, after taking a $100 million stake earlier that February. In September, it also announced a $12.4 million deal with Tortas Frontera, a fast-casual Mexican restaurant in the United States.