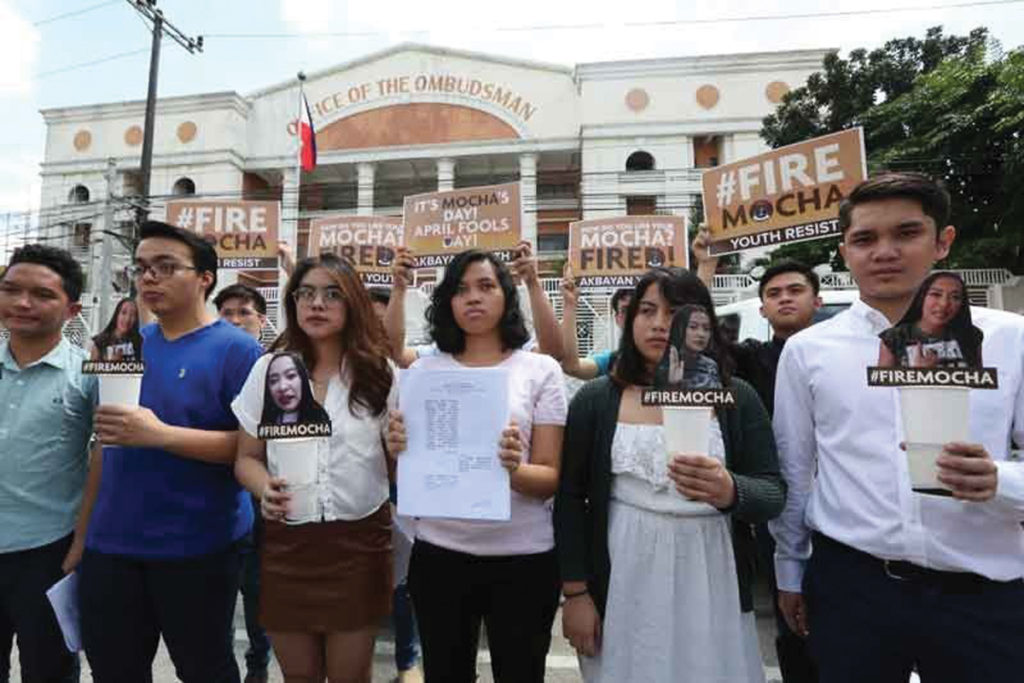 FOLLOWING the viral federalism video of Presidential Communication Operations Office (PCOO)'s Assistant Secretary Margaux "Mocha" Uson with Drew Olivar, officials were quick to comment on the said video.
In a report from The Manila Times, Presidential spokesperson Harry Roque Jr. said that President Rodrigo Duterte was 'cool' with the said video. Roque noted that the leader treated it as a form of ' freedom of expression'.
"[The video] was shown to him. He was not laughing, he was cool. It was freedom of expression. He is a strong believer of freedom of expression, that's why he likes cursing." Roque stated.
The president, according to Roque, agreed on the seriousness of charter change. However, Uson's video was not considered a "big thing" to Duterte.  
"I guess what the president said was let it be, but there is, of course, formal dissemination as far as the work output of the ConCom is concerned," Roque added.
Roque also noted that jingles, comic books, and advertisements were other ways that Uson could have used to educate Filipinos about federalism.
"The work of Mocha Uson can't be a substitute honest-to-goodness dissemination… He would want a more rational approach to the dissemination," Roque said.
In a report from Inquirer, Director-General of the Philippine Information Agency (PIA) Harold Clavite urged Uson to take a leave of absence in order to "reflect on these matters."
Clavite also noted in his Facebook post that "a public apology from the PCOO official is paramount."
"This is not only a seeming insult to our profession in communication and public information but also degrading to the women and mothers in our communities," Clavite said.
Clavite also called out Uson stating that since her appointment, she had exercised lack of judgment and have maligned their profession as government communicators.
"As a public servant and being part of the PCOO family, I take great offense in Ms. Uson's actions, which continuously damage the rectitude of my communication and public information agenda. I can no longer let her obscure and vilify my honest work in helping the President, this government, and this country, as well as the efforts that we have painstakingly and patiently put into place under my leadership in PIA for the past two years." Clavite wrote.
He ended his post urging the public to "speak up and hold erring officials accountable for repeatedly tarnishing the reputation of the government."
In his defense, PCOO Secretary Martin Andanar said that he was bypassed this time by Consultative Committee (Con-Com) spokesman Ding Generoso and that there was no "go-signal" from the PCOO office.