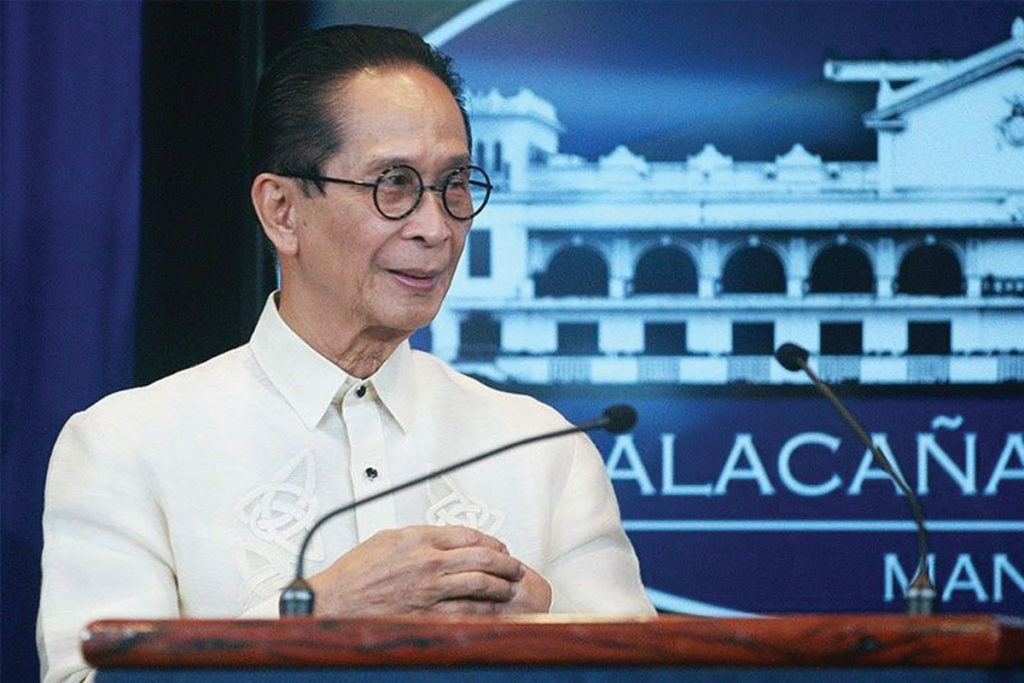 Malacañang defended President Rodrigo Duterte on Tuesday, December 4, stating that the leader can make jokes in public speeches just like everyone else.
"Everybody is entitled to a joke," Presidential spokesperson Salvador Panelo said as reported by ABS-CBN News.
This was after the top leader drew criticism for stating that he takes marijuana to keep himself awake. The spokesperson and chief executive's legal counsel said that the lack of logic in the president's statement implies that he is joking.
"Like the one on marijuana, we know it's not a stimulant to wake a person up. The fact alone that it is not a stimulant, there is no logic in what he said that he uses it to be awake, so the people [yesterday] laughed," Panelo explained as reported by The Manila Times.
Panelo added that Duterte jokes during his speeches to hype the audience because those events are generally boring. Those people who fail to laugh at Duterte's jokes, according to Panelo, might be offended. 
"He does it because usually, events are boring. He is joking because he wants us to laugh. Now, if [he told a joke and] no one laughed, that means they were offended," he said.
Although the president's camp clarified that the chief executive is only joking, some people still questioned if there is some truth behind the leader's proclamation. Panelo said that he has yet to discuss the matter with the president. However, he further explained that he doesn't have to "because we've been together for 30 years."
Panelo also clapped back at those who might have taken the jokes seriously. He said that the president has set a good example by being a good leader." The strong-mouthed leader called those who believed his jokes as fools. He further noted that he will not change just because people do not like his "style."
"If I want to joke, I will joke. now, if you believe that, you are fools. Pero nobody can stop me from just doing my style. You may say it's misogynist, I was just joking, that's my style. It's too late to change," the president said.
Panelo also added that Duterte was joking when he called saints fools and drunkards during All Saints Day. The public voiced out the irony of Duterte's remark since the president has been vocal on his opposing stand with illegal drugs even before he was elected for office. His war on drugs focused on illegal drug trade and usage. However, the president expressed his support in the use of marijuana for medical purposes.