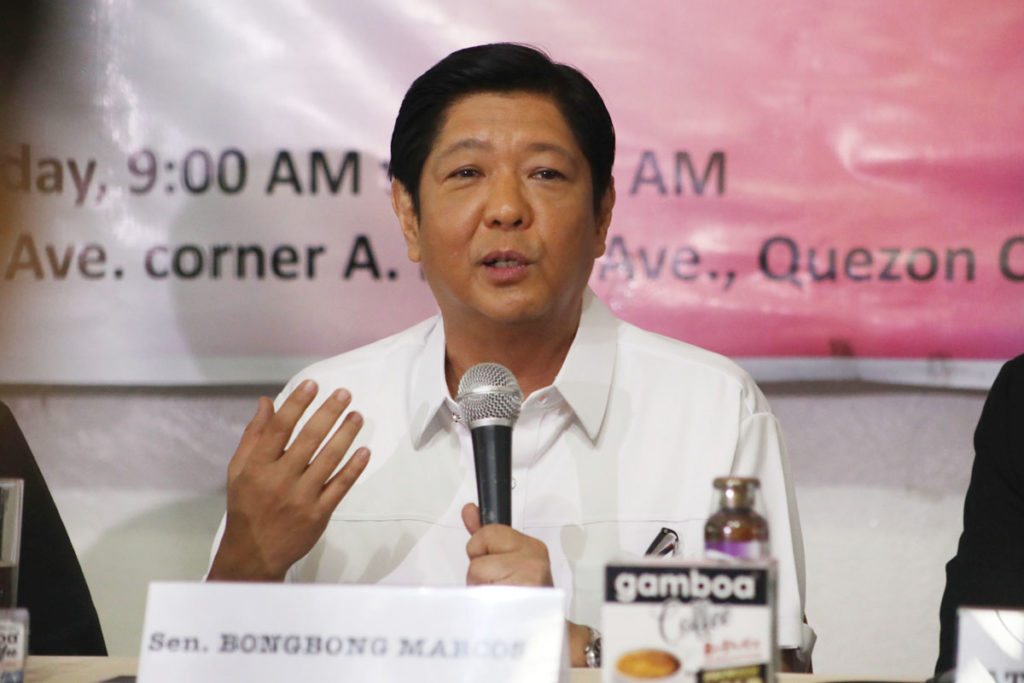 Presidential spokesperson Harry Roque Jr. said on Wednesday, August 22, that the government will still continue to recover the ill-gotten wealth from the Marcoses after Ilocos Norte governor Imee Marcos urged the public to move on from the atrocities of Martial Law.
"Efforts to recover any ill-gotten wealth continue through the Presidential Commission on Good Government (PCGG)," Roque said in a statement.
Roque promised that President Rodrigo Duterte will continue to seek justice for the victims of the 20-year iron fist rule of the late dictator Ferdinand Marcos.
"The government will continue to find ways and means to effect closure for all victims of abuses that occurred during that period of martial law," the spokesperson said.
In a report from The Philippine Star,  Roque also added that the victims of human rights violations during that dark period in Philippine history will be given just remuneration.
"Likewise, human rights victims were given compensation through the Human Rights Victims' Claims Board (HRVCB)," Roque added.
The spokesman also addressed those who are doubtful of the president's support in this clamor given his evident allegiance to the Marcoses.
"The president has opened the doors of his government to everyone, regardless of affiliation and ideology, in order to unite the country and bring us greater progress," he said.
However, the spokesman also considered the Marcoses in the said situation. He said that the Ilocos Norte governor was merely "addressing the critics of her family" when she asked people her age to "move on" during the commemoration of Ninoy Aquino's 35th death anniversary.
The governor claimed that "the millennials have moved on" and that the "conflict between the Marcoses and Aquinos happened a long time ago." She also encouraged the public to just "move forward."  
Roque also said that the government is interested in discussing the matter with sectors involved in the issue. He noted that the goal is to come up with a solution for the good of all.
"As far as we are concerned, the Duterte administration is willing to work with all groups for the benefit of the people," the presidential spokesman said.
The number of human rights violations increased during the Martial Law period. Its declaration was said to be intended to counter communists threats. Amnesty International — a human rights group recorded that there were 70,000 people incarcerated, 34,000 tortured, more than 3,000 killed and 8,000 still missing — also known as the Desaparecidos.
In a report from GMA News, the PCGG recovered only 36 percent of the total Marcos ill-gotten wealth. The commission garnered $3.6 billion or P170 billion out of the estimated $10 billion. The said recovered funds were used to support the government's Comprehensive Agrarian Reform Program (CARP) and reparation of Martial Law victims.