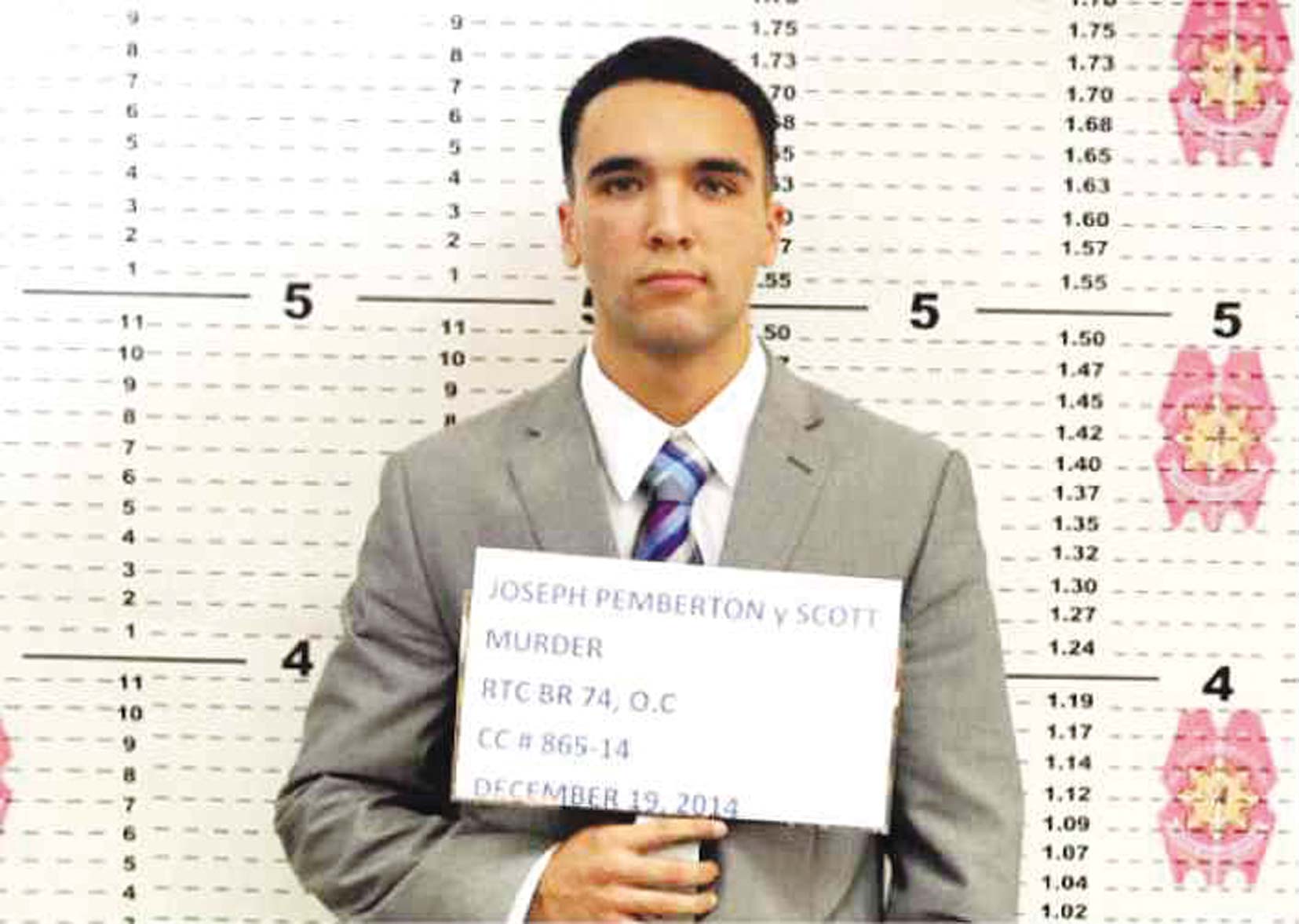 THE American soldier convicted of killing Filipina transgender Jennifer Laude will stay under the jurisdiction of the Philippines even after the country's Visiting Forces Agreement (VFA) with the United States is formally terminated, Malacañang on Thursday, January 30 said.
According to presidential spokesperson Salvador Panelo, the country won't lose custody of U.S. Marine Joseph Scott Pemberton, who is currently detained at Camp Aguinaldo in Quezon City.
Pemberton was sentenced to serve a jail term of up to six years by the Olongapo Regional Trial Court in 2015 after he was found guilty of killing Laude.
"We acquired jurisdiction over him and therefore the jurisdiction remains. You must remember that the VFA states that we cannot acquire jurisdiction unless of particular importance and we already did that," he said, adding that the agreement's termination "will not affect the acquisition of jurisdiction by the Philippine courts."
The VFA, which came into force in 1999, covers the conduct of U.S. soldiers in the Philippines.
Among the provisions of the deal include lax visa and passport policies for U.S. troops, and the rights of the U.S. government to retain its jurisdiction over its military personnel when they commit crimes in the Philippines.
On Jan. 23, President Rodrigo Duterte threatened to scrap the VFA after the U.S.' cancellation of Senator Ronald "Bato" Dela Rosa's visa, giving the U.S. a month to "correct" the cancellation of Dela Rosa's visa.
However, Duterte recanted his statement the next day, saying he is no longer waiting for the U.S. to "correct" the cancellation of Dela Rosa's visa and ordering the termination of the VFA.
Panelo, for his part, stressed that the VFA termination has no impact on the country's other defense deals with the U.S.
"It (VFA) refers to privileges of military personnel with respect to [the] acquisition of jurisdiction in relation to the commission of crimes as well as the movement of their aircrafts and vessels. The other agreements will remain," he said.
Meanwhile, former Palace spokesman Harry Roque Jr., who was the legal counsel of the Laude family, called for the transfer of Pemberton to the state penitentiary in Muntinlupa.
"I call on the AFP (Armed Forces of the Philippines) to exercise vigilance as U.S. authorities will definitely attempt to spirit him out of the country to prevent his detention in Muntinlupa where he truly belongs," Roque said.