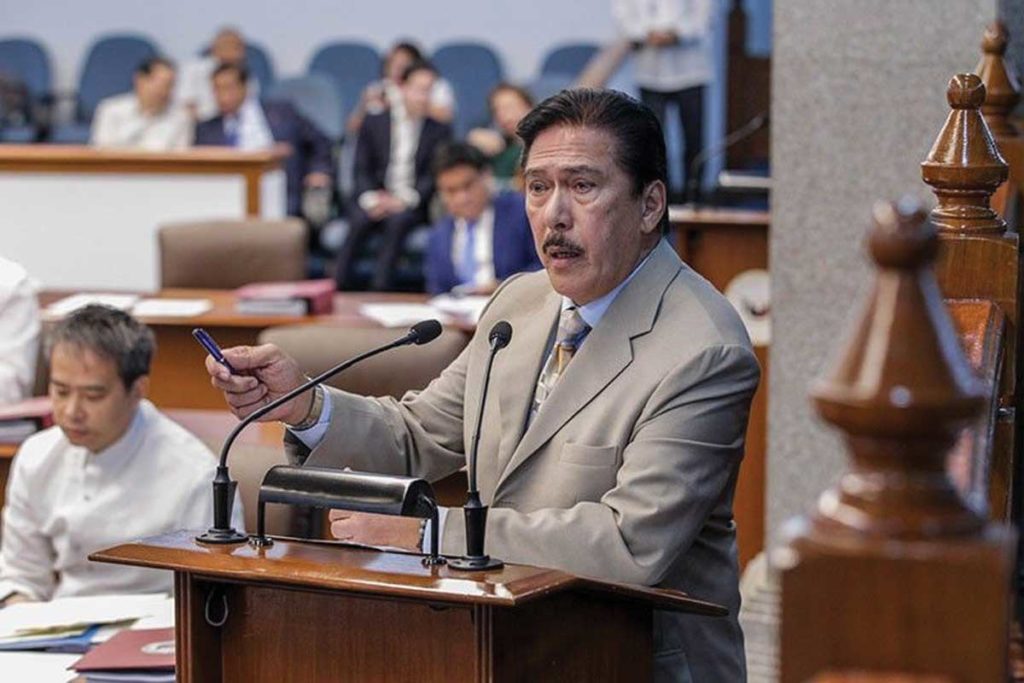 Senate President Vicente Sotto III on Monday, December 3, said that it is not physically possible to approve the P3.757-trillion budget for 2019 by mid-December due to time constraints.
"Not physically possible. Printing alone takes days. Assuming we are able to pass [the bill] by next week, how about the [bicameral conference committee and printing]?" Sotto said as reported by the Philippine Daily Inquirer.
The Senate president said that logistical difficulties were caused by the delay from the House of Representatives in transmitting the 2019 proposed budget to the upper house. Sotto said that President Rodrigo Duterte will be unable to sign such into law right on schedule due to the delay from the lower house.
"[The House] should have considered that when they delayed their transmittal to us," Sotto said as he explained that the Senate will be unable to present a ratified, consolidated version of the budget measure by December 15.
"The revamp in the Lower House is the major cause of the delay," the Senate president added as he refers to the transition from the leadership of former Speaker Pantaleon Alvarez to Gloria Macapagal-Arroyo during President Duterte's third State of the Nation Address (SONA).
Senators need more time to discuss the 2019 budget
Senator Panfilo "Ping" Lacson objected the scheduled deadline for the proposed appropriations law. Lacson explained that should the Senate follow the original timetable, lawmakers had to work for 24 hours with no meal breaks. They would also discuss the budget allocation per agency for only 15 minutes each.
"We would be discussing the budget of one agency, one office in 15 minutes, assuming no breakfast break, no lunch break, no dinner break, no merienda (snacks)," Lacson said.
Senate Majority Leader Juan Miguel Zubiri said on Saturday, December 1, that they are willing to extend their working hours in order to thoroughly review the budget issued to government offices for next year.
"We will not prevent [our peers] from speaking out, but we in the leadership are prepared to work 12-hour days," Zubiri said.
Lacson proposed a Senate caucus to discuss a revision on the timetable to which Zubiri seconded. The senators called for more time to scrutinize the budget amid allegations that there are last-minute "pork barrel allocations" in the general appropriations bill.  
The lower house is scheduled to have its last session day on December 12. However, a revised timeline would extend it for at least another day so that both Houses could ratify the budget measure.
"Last year we were [already] starting on the budget by October. This year we are starting on December 4," Sotto said.