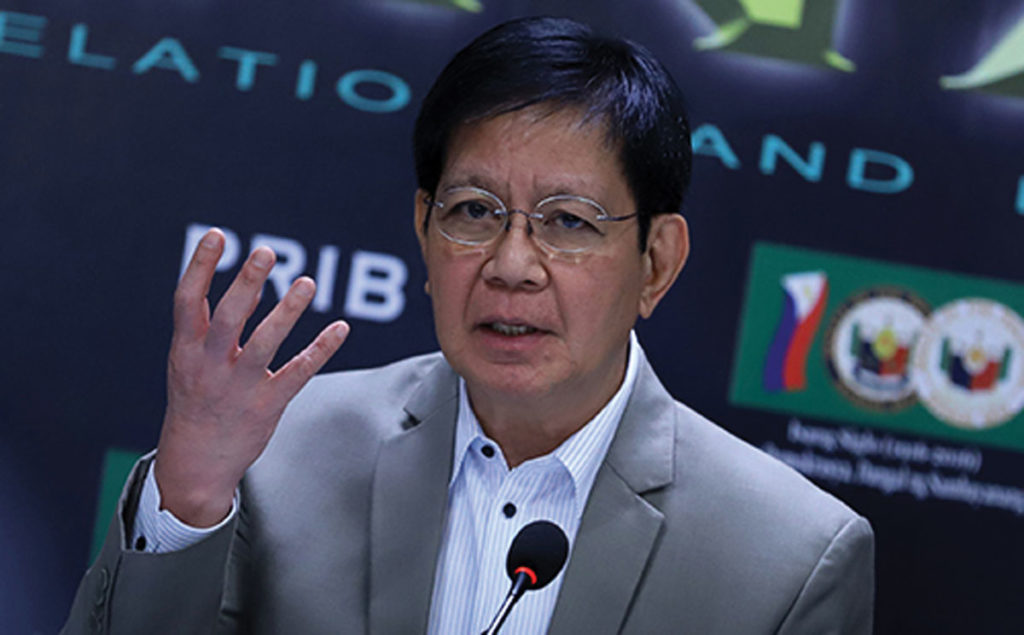 Philippine Senator Panfilo "Ping" Lacson on Wednesday, March 27, called for a stricter firearm regulation policy as he compared the country's crime condition to that of the 19th century America's "Wild, Wild West."
"Dapat sa 18th Congress, palagay ko, pagtuunan ng pansin [ang gun control] kasi talagang halos araw-araw na 'pag nakakapanood ka ng news, parang wild, wild west na ang ating bansa (The 18th Congress should focus on gun control because when you watch the news every day, it seems that our country has become like the wild, wild west)," Lacson said as reported by ABS-CBN News.
The senator, who used to be a chief of the Philippine National Police (PNP), said that people must change the mindset wherein firearms within the line of sight were considered acceptable. According to Lacson, alienating the notion of guns would reduce crimes committed using such.
"Dati-rati tayo na nakakakita tayo ng baril sa labas, hindi natin pinapansin. Pero kung maiba ang mindset natin at makakita tayo ng baril, agad-agad na irereport kasi ang presumption natin, masamang-loob ito, palagay ko, mababawasan ang krimen sa paggamit ng baril (We have become used to seeing guns, we no longer pay attention. But if our mindset is different and we would report those carrying guns because we presume them to be outlaws, then crimes using guns would be reduced)," he said.
He proposed that "if we see someone in civilian attire and with a firearm, we should instinctively assume the person is up to no good, and report him or her to the nearest police station."
However, he considered the stand of the people who are concerned about their safety and security. He encouraged law enforcement officials to take that as a challenge to prove that they can indeed "serve and protect."
"Some gun owners' groups have argued they have no choice but to bring their guns outside their houses because the police cannot protect them. This should be a challenge to the PNP, to show they can protect the public," he said in an interview with dzMM.
Lacson clarified that despite the fact that civilians could be armed provided that they have a license to carry, such liberty should still be monitored due to the danger it could pose to the civilian and the people around him.  
"Firearms are for self-defense against intruders and should be kept at home. Once one brings it outside his house, chances are the owner's mindset can change and he or she can use it for offense," Lacson explained as reported by The Philippine Daily Inquirer.
"Presently, when we see persons in civilian attire with firearms bulging from their pants, we just assume they are police or military personnel. It should be the other way around," Lacson added.
The senator cited the recent shooting incidents, including that of a policeman who was gunned down in EDSA on Tuesday, as well as fatal attacks on politicians, journalists, judges and lawyers.
"We cannot allow a situation that allows mass shootings like in other countries. Neither can we afford the present situation where the country becomes the Wild, Wild West," Lacson said as reported by the Manila Bulletin.