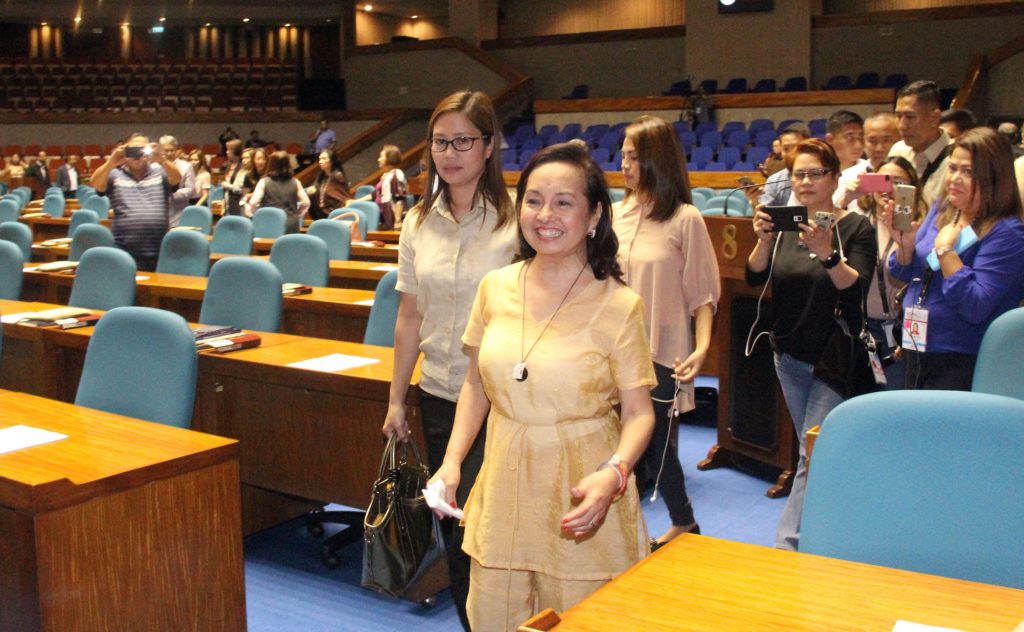 FORMER President Gloria Macapagal-Arroyo's election as Speaker of the House of representatives was slammed by her critics on Tuesday, July 24, as they claimed it might be part of a plan to put her back at the top as prime minister.
The coup that Arroyo and her allies pulled on Monday, July 23, to topple Davao del Norte Rep. Pantaleon Alvarez from the top post in the House was described by Senator Panfilo Lacson as "awkward, ugly, low and disgraceful."
He also called Arroyo's election as speaker an argument against moves for the parliamentary system shift.
"Regardless of whether it was Representative Arroyo or somebody else replacing the ousted speaker, what happened yesterday is a strong argument against a parliamentary form of government where patronage politics plays a major, if not the only, role in selecting our country's top leader," he said.
According to Lacson, if there is a plan to make Arroyo prime minister, those behind it should rethink what they are plotting as the Senate would not allow it.
Arroyo, who was President from 2001 to 2010 and was detained for five years for alleged graft, was sworn in as the first female Speaker of the House after receiving the support of 184 congressmen.
Senator Grace Poe also expressed her thoughts, warning that the leader of Congress would be nearly as powerful as the president in the proposed parliamentary government.
"So let us say the speaker now would be the speaker during that time. Is that the kind of change you want? We all know what we went through for nine, 10 years," Poe said.
She also pointed out that Arroyo's term was marked by corruption, high prices of basic goods and gasoline, and weakening of the peso against the dollar.
"People want change, but not the kind of change that would bring us to a more desperate situation," Poe said.
Senator JV Ejercito said the situation in the House must have been so bad for Arroyo to be considered for speaker.
Senator Risa Hontiveros, meanwhile, made a jab towards Duterte's leadership, pointing out that the "debacle" at the House reflected the "chaos and incompetence plaguing the Duterte government."
According to her, Duterte's allies squabbling over power in full view of the country and the international community just minutes before he was to address a joint session of Congress was a sign of weakness.
"They chose to disrespect their own president and attend to their own ambitions in full view of the nation. For almost an hour, it seemed that nobody was in control," Hontiveros said.
"This is the true state of the nation. It is petty infighting, backstabbing and brinkmanship, all done at the people's expense. This is nothing short of an embarrassment. It is a clear failure in leadership," she added.