The Fil-Am Regents scholar was the youngest of the 12 victims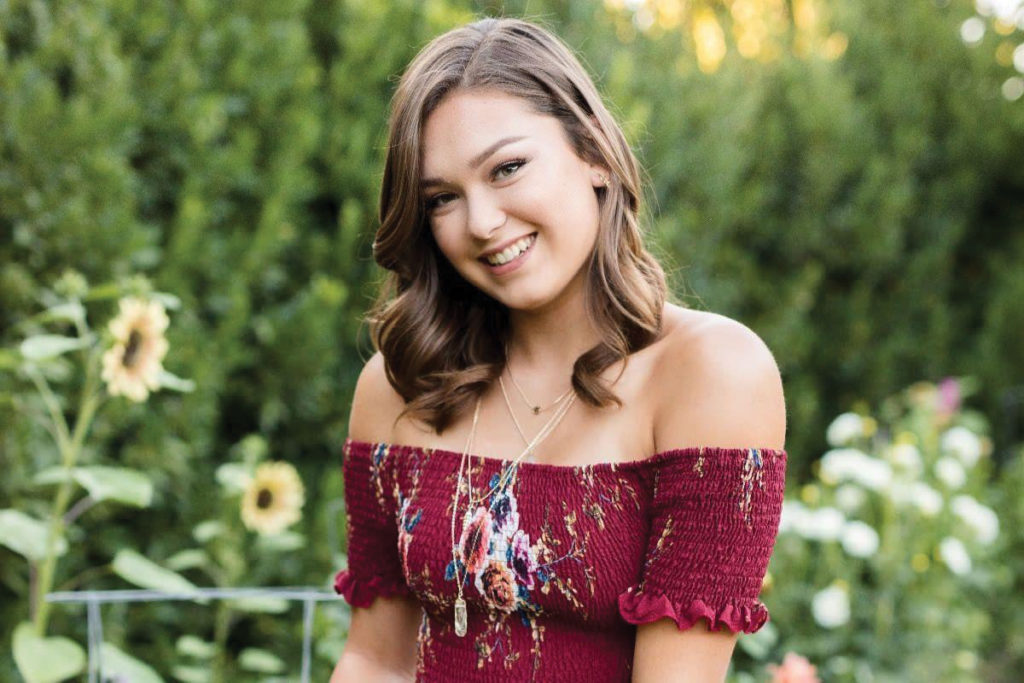 Family, friends and classmates of Borderline Bar shooting victim Alaina Housley mourned her passing on Wednesday, Nov. 28 in a memorial service at Pepperdine University, where the 18-year-old was in her first year.
As previously reported in the Asian Journal, Housley — whose mother is Filipina — was the youngest of 12 victims who were killed in a mass shooting on Nov. 7 at the Borderline Bar & Grill in Thousand Oaks. (The bar hosted an 18+ college event that night.)
Housley had been attending Pepperdine as an English major since August 2018 but quickly acclimated with the student community, joining the school choir and mock trial.
Wednesday's memorial followed Housley's funeral in her hometown of Napa, California.
Housley was a Regents Scholar and English major at Pepperdine where both her parents and aunt and uncle went.
On the night of the shooting, Housley's parents said the last they heard from their daughter was before she left to go to Borderline for line dancing.
Her father, Arik Housley, said that "she was invited to go line dancing at a place we used to go when" he and Housley's mother, Hannah Housley (née Punzalan), used to frequent when they attended Pepperdine.
"We would encourage her, and we would do it all again. We would encourage her to go to Pepperdine, to go line dancing and to try new things," her father added.
Tamera Mowry-Housley of "Sister, Sister" fame and her husband former Fox News correspondent Adam Housley expressed grief following the death of their niece. Mowry-Housley also co-hosts "The Real" on Fox, returning on Monday, Nov. 26 and, through tears, shared memories with her late niece.
"I met Alaina when she was 5, and the Housleys — we were a group of 10, meaning whenever we were together, we were together," Mowry-Housley shared. "I'm very blessed to have an amazing mother-in-law, father-in-law, sister-in-law, brother-in-law. So, they are my family, along with my immediate family."
"We all get along, and Alaina was my little sister," she continued. "She was my niece from marriage, but she was my friend and my sister from my heart."
The grieving aunt also acknowledged the frequency of mass shootings in the United States and called for general action to eradicate these tragedies.
"I believe that it starts from within," she said. "Our country – and it's sad to say this – but you have to be living underneath a rock to not believe these words: our country is sick. It's diseased, it needs healing. It needs healing from within."
The Housley family has started "Alaina's Voice" to honor gun violence victims.
"We as a people in the U.S. must learn to be present, enjoy your loved ones, Be kind to one another, We will advocate for the Media to stop celebratizing (sic) the shooters," the campaign's website said.
As of this writing, the GoFundMe page created has raised over $97,000, exceeding its initial $50,000 goal. (Klarize Medenilla/AJPress)