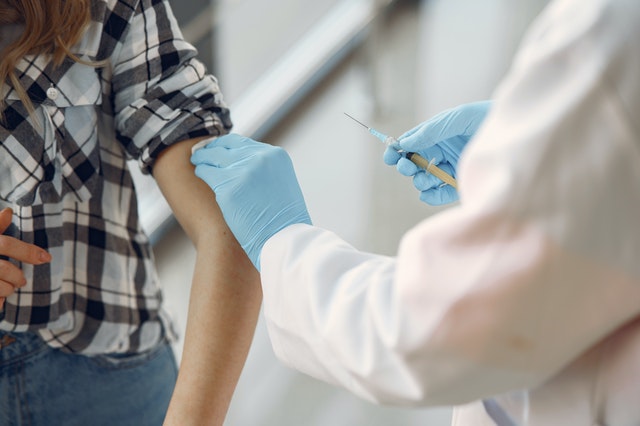 AHEAD of the start of the 2021-2022 school year, California Governor Gavin Newsom announced that the state is now requiring COVID-19 vaccinations or weekly testing for all teachers and staff in K-12 public and private schools.
Newsom's announcement on Wednesday, Aug. 11 makes California the first state in the nation to mandate such a requirement for teachers and school staff.
Teachers and school staff who work in all K-12 educational settings are required to show proof of vaccination; however, those who aren't vaccinated will have to undergo coronavirus testing once a week, at least.
"We think this is a sustainable way to keep our schools open and to address the No. 1 anxiety that parents like myself have for young children," Newsom said at a briefing on Wednesday. "We think it'll be well-received to keep our most precious resource healthy and safe, and that's our children."
The mandate will affect around 320,000 public school teachers, 250,000 support staff at schools, and at least 80,000 private school employees, according to statistics from the state's Department of Education.
Schools are expected to be in full compliance with the governor's mandate by Oct. 15, enough time for schools to verify vaccination proof and have weekly testing in place for unvaccinated employees, the governor's office said in a statement.
At the briefing, Newsom was accompanied by state teachers' union officials who have been pushing for more robust public safety rules for educators and students since vaccines became widely available.
According to statewide polls, about 90% of educators in California have been fully vaccinated. (Educators and school staff have been eligible for the vaccine since March 1.)
United Teachers Los Angeles, one of the largest teachers unions in the state, showed support for the state's new requirements, but President Cecily Myart-Cruz said that the union would not be against taking these guidelines further.
"UTLA does not oppose a vaccine mandate for educators, and we encourage everyone who is eligible to get vaccinated, so that students and educators can return to full in-person learning as safely as possible amid the concerning trends we are seeing with the delta variant," Myart-Cruz said in a statement.
However, she acknowledged that vaccines aren't permanent solutions, especially as the virus evolves and becomes more severe.
"Vaccines are like seatbelts: necessary but not invincible," she said, adding that LA Unified's protocol in testing students and teachers weekly regardless of vaccination status "exceeds the requirement announced by Governor Gavin Newsom today."
As of Thursday, Aug. 12, California continues to lead the nation in vaccinations with more than 46 million doses administered to 77% of residents who are eligible for the vaccine.
Earlier, Newsom mandated that masks be worn by students and teachers in indoor settings, as previously reported in the Asian Journal. (Klarize Medenilla/AJPress)