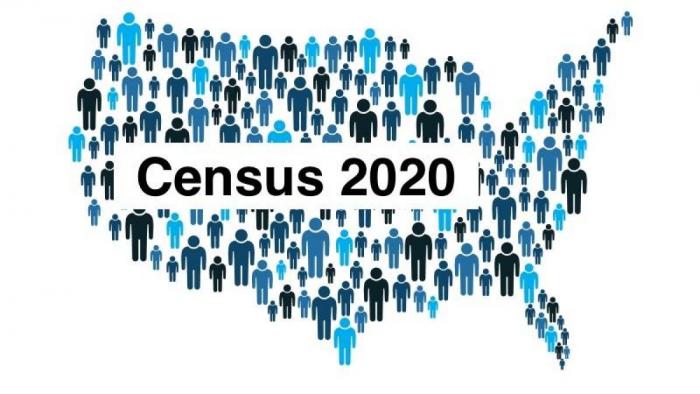 By Mark Hedin/Ethnic Media Services
California's just-completed re-districting process offers a model for the rest of the United States in establishing political districts that do justice to rapidly growing racial and ethnic minorities.
At an online news briefing convened by Ethnic Media Services on Dec. 28, all four speakers – including three veteran voting rights experts and redistricting reformers – called the redistricting process transformational.
Asked which minority groups won and which lost in the map drawing, Paul Mitchell, owner of Redistricting Partners who works with dozens of governments and interested parties nationwide, said, "It's impossible to say how did minority groups benefit without asking how did Californians benefit. California is a majority minority state."
The final maps "were not the ones the legislature would have drawn if it could," Mitchell added.
In most of the rest of the country, incumbent politicians' first priority is getting themselves and their allies re-elected. They rig the redistricting process through so-called "gerrymandering" that "packs" political districts to boost their supporters or "cracks" them to divide their opponents.
But prior to the 2010 Census, California became the first state — and still one of just a handful — where the redistricting process is instead conducted by private citizens. Such commissions in other states operate under rules different from California's.
Russell Yee, one of five Republicans serving with four independents and five Democrats on California's 14-member commission, described the process as "the most participatory, open-access redistricting effort in the nation, and probably in all history."
He was one of 2,000 people to apply to serve on the redistricting panel, charged with drawing new, equally populated districts for the state's 53 U.S. Congressional seats, 80 state Assembly seats, 40 state Senate seats, and four Board of Equalization seats to represent the state's nearly 40 million people.
An analysis of California's new maps by MALDEF, the Mexican American Legal Defense and Education Fund, found that the number of districts where the majority of the voting-age population is Latino grew from 10 to now 16 for the 53 Congressional seats, from 17 to 22 in the state Assembly, and from seven to 10 in the state Senate.
"On behalf of MALDEF," said Thomas Saenz, its president and general counsel, "I have to say that the commission did a terrific job in complying with the Voting Rights Act in drawing maps — not a perfect job, but as good as you can expect."
Since the 2010 Census, California's Latino population has grown by 11.2% — 69% of all population growth in the state and 70% of the growth of voting-age citizens – and is now 27% of the state's voting population. All other ethnicities combined grew at a 3.1% rate as the state population grew by 6.1% overall.
Asian Americans are California's fastest-growing ethnic minority, Census data found, though still fewer and less widely dispersed as compared to the Latino population. In three of the new U.S. Congressional district maps, the voting age population is more than a third Asian American, Mitchell said.
Mitchell said the Commission worked to maintain the ability of California's Black population – now at 7% statewide —  to choose its representatives even as it has tended to disperse across the state.  The Commission, for example, drew a Northern California district spanning Richmond and Vallejo that has an approximately 25% Black population.
Yee said the commission fielded and honored tribal requests both to maintain or separate various tribal territories.
Jonathan Mehta Stein, executive director of California Common Cause, described how the commission held hundreds of public meetings, with translators for public testimony and materials printed in 13 different languages, and hosted 23 commission meetings that heard almost 200 presentations from a wide range of stakeholders,  including the Black Redistricting Hub, the Dolores Huerta Foundation, Asian Americans Advancing Justice and many others.
Outreach also took the form of ads, town hall meetings, roundtables, and more, ultimately eliciting 32,000 written public comments and 3,900 verbal ones. Other efforts yielded 1,300 forms returned from state and federal jails and prisons, Stein said.
The commission detailed its processes on its wedrawthelines.ca.gov website in a 221-page report on Dec. 26.
"Community input actually did influence us, all the time and throughout the process," Yee recalled. "Ordinary citizens' stories absolutely had an influence on us, absolutely did affect how the lines were drawn."
Yee also highlighted the important role of Kathay Feng of Common Cause in advocating for a citizen's commission in the first place, an effort Common Cause continues to propel nationwide.
The panelists emphasized that although California is notoriously "blue," ensuring that any given district includes a certain community does not guarantee specific outcomes.
To "perform," that is, make their voices heard, people still have to be eligible to vote, choose to register and vote, and often also form coalitions. No community's political loyalty is assured.
"Recognizing and honoring diversity does not necessarily advantage Democrats," Mitchell stated.
"The test in elections is, when they're campaigning, are they trying to earn those votes? When they're in office, are they responsive to those individuals? Because that's ultimately what the framework of districts is trying to establish."