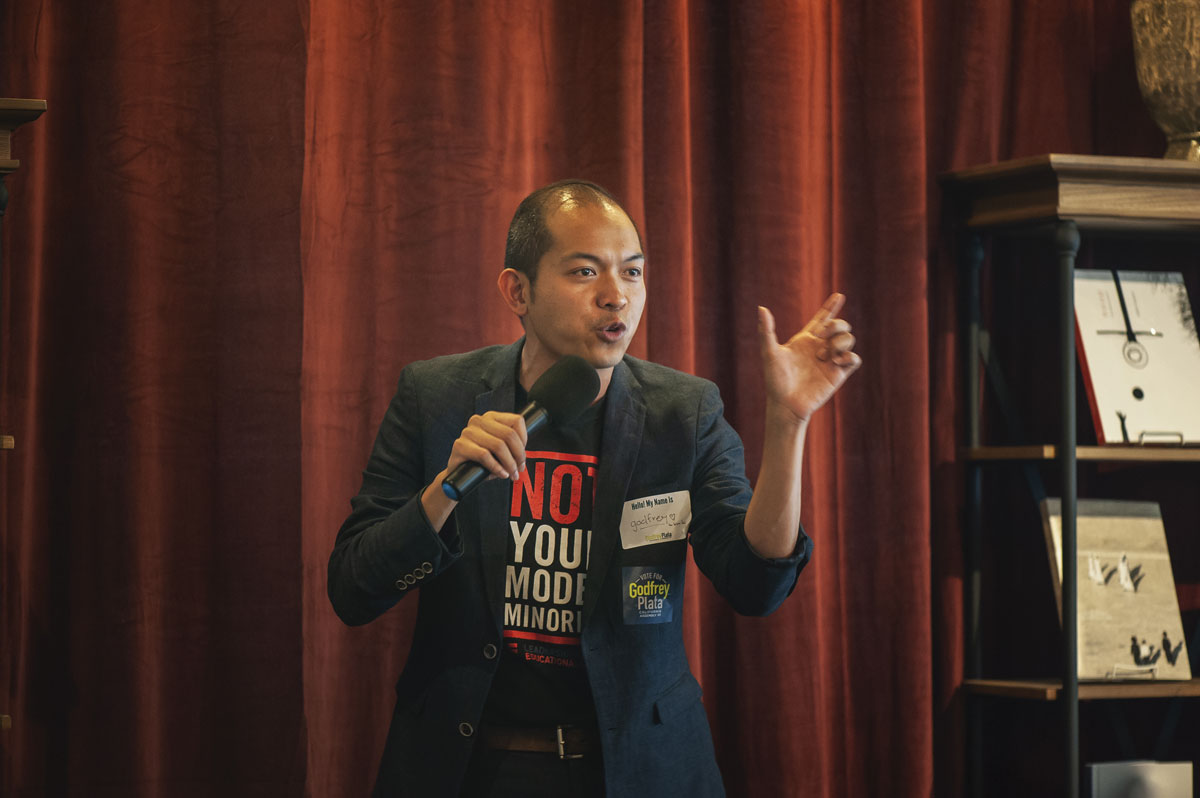 Filipino American organizer and former public school teacher Godfrey Plata is seeking to make LA more renter-friendly
AS state primaries and caucuses get underway, all the focus is squarely pointed on the national race for the White House in what could be a historic general election.
California will be one of the 15 states or jurisdictions holding its state's primary on Super Tuesday, March 3, which will put into sharper relief the lay of the land of the tense presidential race.
But Super Tuesday is also a significant election on the local and state level for many Californians. Voters living in California's 53rd district will also be voting for an assembly member, and one of those candidates is seeking to be an advocate in Sacramento for low-income renters.
Filipino American Godfrey Plata, a former public school teacher who currently advocates for the rights of public school teachers, is running to unseat the six-year Democratic incumbent Miguel Santiago in the California Assembly for the 53rd District.
At the heart of Los Angeles, California AD 53 stretches from the southern regions of Huntington Park and Vernon to parts of the east side of Boyle Heights and Downtown LA to Koreatown and Pico-Union, comprising LA's most concentrated urban landscape that is home to nearly 500,000 residents.
Demographically, the district is diverse, a Latino-majority (68%) with the Asian and Pacific Islander (API) community being the second-largest contingent (19%), according to the latest Census data.
At 35 years old, Plata represents the new class of millennials seeking to implement progressive values by running for office. Currently, he works with public school teachers, advocating for their stances and rights.
As a first-time grassroots candidate, Plata embodies the optimism of the progressive new class of leaders seeking to demographically and ideologically shift the Democratic Party.
"I never thought I ever wanted to run for office, but because I personally live and have experienced the most pressing issues, I felt compelled," Plata told the Asian Journal in a recent interview.
If elected, Plata would be the first openly gay immigrant and first Filipino from the LA area in the California Legislature, a potential milestone pointed out to him by someone he knew doing research on the demographic makeup of the Legislature.
Plata knows the cultural impact his election could have on the state government, his primary focus is to secure an inclusive, equitable California.
"My reason [for running] was never to be the first of anything, but I think it's sad. California likes to tout itself as being super progressive, a place where LGBTQ+ folks can live and be themselves, but to understand that we're not represented up in the Assembly tells us a lot about how power structures are created," Plata explained.
An immigrant from the Philippines, Plata and his family immigrated to California in 1988, and much of his current political values and priorities, like many lawmakers, reflect his upbringing and the environment in which he was raised and currently resides.
The rising costs of housing and health care, coupled with low wages and exploitation of lower-income workers and a struggling public school system, paint Plata's progressive platform as a beacon of hope for Angelenos living in financial precarity.
"When we've talked to people from knocking on doors, we found so many people who are literally deciding not to pursue medical care because they have to use what little money they make to pay for their rent," Plata said. "We've built such a sophisticated bureaucratic system maintaining a profit industry, especially around medical care, that we're going to have to dismantle."
A renters' protections candidate
While the mounting city-wide homeless problem that has characterized the Garcetti administration isn't situated in AD 53, many of its residents are renters grappling with rising rents and frail renters protections laws.
Protecting renters is the thesis of Plata's broad housing agenda, which goes beyond merely building more housing units and seeks to undo laws that have put renters in danger of being kicked out.
"It's just a very clear issue that voters care about that I am also a part of and that I identify with, and it's clearly one of the top hot issues in the state when you look at policy," Plata said.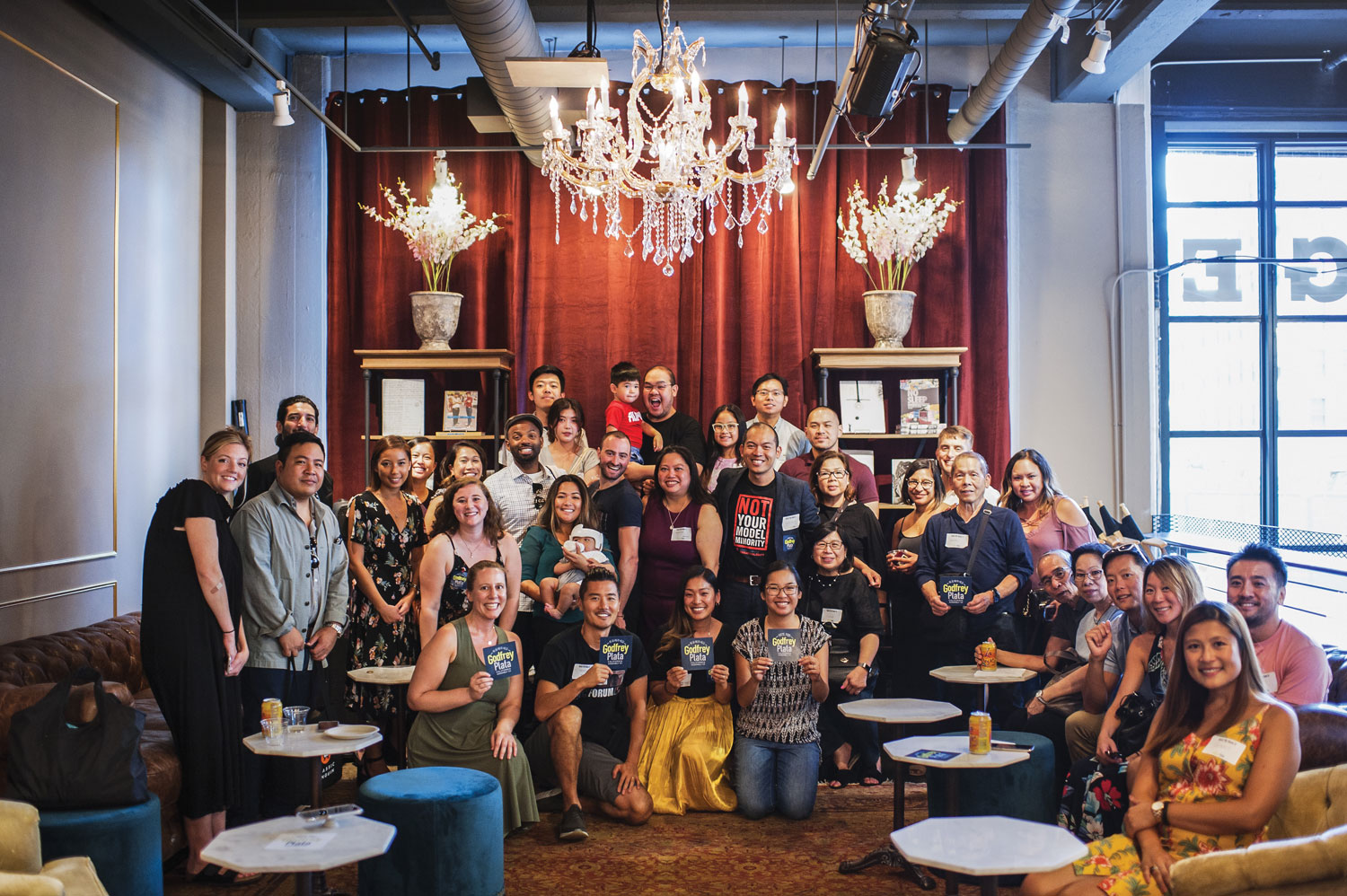 The affordability crisis of LA housing has been a hot issue for years, and despite efforts from the city, county and state to mitigate tenant exploitation and increase the construction of new residential buildings, rents continue to increase and affordable housing is scarce.
"[Of] the housing that's being built, and even those that are being built closer to transit lines which are made with sustainability in mind, only a small percentage of those housing units are required to be affordable housing," Plata said. "The majority of these buildings are being built with market value or higher in mind, and you see a lot of these new units here in Koreatown or in Westlake, and so many of them are high end and unoccupied because nobody in those areas can afford to live there."
The grassroots candidate has been on the campaign trail for months, knocking on more than 6,000 doors, and housing was the issue on more than half of voters' minds. Plata's agenda includes creating incentives for developers and managers to serve lower to middle-class renters and to eliminate or change laws that make it easier to exploit renters.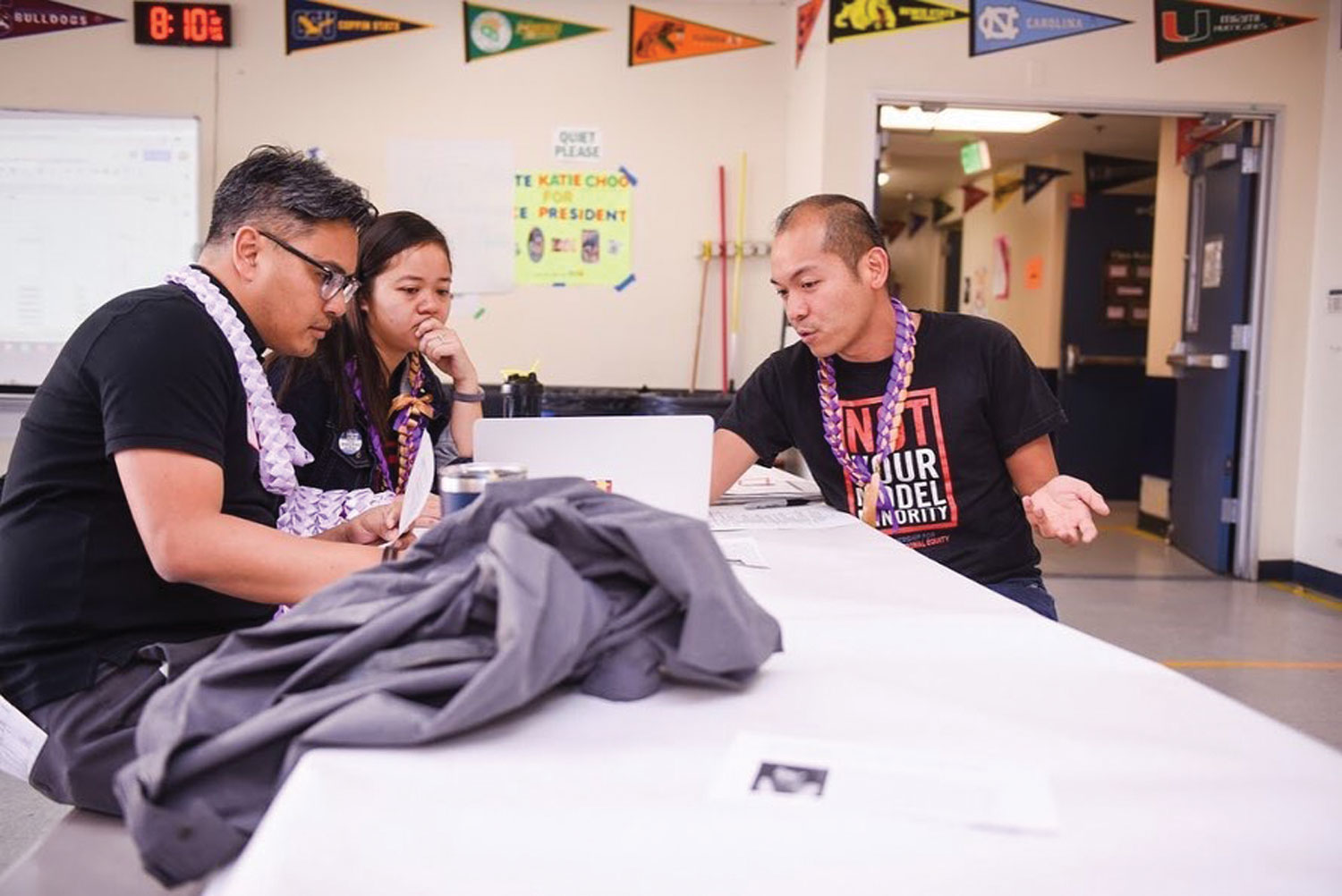 Repealing the Ellis Act would be among the first moves Plata vowed to accomplish if elected. Established in 1985, the Ellis Act is a statewide law that allows landlords to evict tenants if they want to leave the rental business or tear down existing living complexes to build pricier units.  Renters advocates in LA and San Francisco have fought for the repeal of the Ellis Act, which they say allow landlords to circumvent rent control laws and buy and resell buildings for higher profits.
Additionally, as a long time "renter by circumstance," Plata knows firsthand how landlords and property managers may try to capitalize on the property at the expense of tenants, and one way for tenants to know if they're being swindled would be to honor a right to legal counsel, Plata said.
"A right to counsel would actually create a process for ensuring that if people were evicted, they could challenge it and see if their eviction meets the legal guidelines of local and state laws," he explained. "So many people are unaware of their rights as tenants. So not only do we need to actually change particular laws that accelerate speculative real estate, but we have to make sure that tenants are protected. That's my priority, to challenge the profiteers and fight for the tenants."
Plata's campaign represents the seismic shift within the Democratic Party in which the further left progressive wing is beginning to have a greater impact.
Next month, Plata faces an incumbent in Santiago, who in 2018 found himself in controversy after amending a net neutrality bill that rolled back significant net neutrality protections without consent from the bill's co-author, Senator Scott Wiener. It was then revealed that Santiago received more than $60,000 in donations from top telecom companies like AT&T and Comcast.
As a grassroots candidate, Plata's campaign envisions a legislative body that is less driven by profit (his campaign is not accepting corporate money) and more influenced by a diverse constituency. Any campaign has legislative issues it wants to change, but Plata's campaign philosophy is also interested in bureaucratic change.
"There's so much money at the table that is controlling the way in which we elect people and the way we make decisions," Plata remarked. "Lots of people want to know, 'What do you want to change?' But people aren't thinking enough about what is the process of making change. I really want to shine a light on that and explore how we can expand our leadership and make our leadership work for us, not the other way around."
The California primary election will be held on Tuesday, March 3.