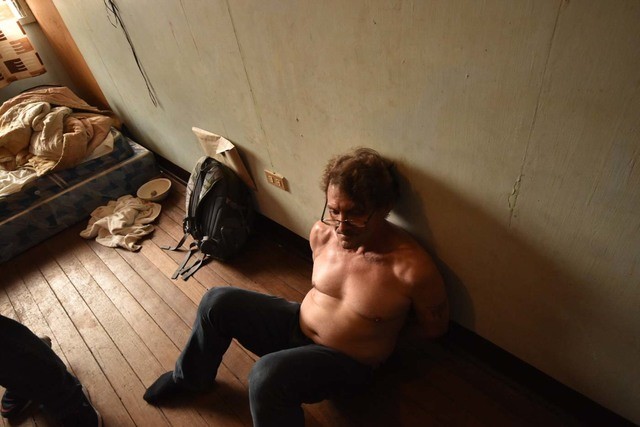 AN American child sex offender this week was sentenced to life in prison by a Philippine court for exploiting Filipino children online.
David Timothy Deakin will service a life sentence after being found guilty of three counts of "large-scale qualified human trafficking."
Judge Irineo Pangilinan Jr. announced the ruling on Tuesday, May 26, through video conferencing from Branch 58 of the Regional Trial Court in Angeles City, Pampanga.
Aside from life imprisonment, Deakin has been ordered to pay a fine of P2 million, as well as pay each victim the amount of P500,000 representing moral damages, and an additional P100,000 as civil indemnity for his crimes.
Deakin, who has been in the Philippines since 2000, is the first foreigner to be convicted of trafficking offenses through online proceedings in the country.
His conviction is a strong warning to offenders that "they could not hide even if they commit sexual exploitation crimes in cyberspace because law enforcers are collaborating worldwide to catch them," said NBI Anti-Human Trafficking Division Chief Janet Francisco.
In April 2017, the NBI arrested Deakin in his rented house in Angeles City. The raid in his apartment led to the discovery of hard drives containing child sexual exploitation materials, sex toys, and drug-use paraphernalia.
Agents also found children's underwear, toddler shoes, cameras, bondage cuffs, fetish ropes, meth pipes and stacks of hard drives and photo albums in Deakin's apartment.
Using a webcam scheme, Deakin would sell videos, photos and livestreams to buyers abroad, including in the U.S., Canada and Europe, according to the Associated Press.
The International Justice Mission, a Washington, D.C.-based human rights organization, called the ruling "inspiring."
"To behold this e-conviction of a high-profile criminal in the middle of a pandemic is so inspiring," Kathleen Piccio Labay, senior lead lawyer for prosecution development from IJM's Manila office, said.
"The journey we had to take to ensure David Timothy Deakin's accountability was fraught with so many legal challenges and in the process of securing justice for the victim-survivors, caseworkers from the law enforcement, social services and prosecution teams have been exposed to hundreds of traumatic child sexual exploitation materials but in the end, righteousness prevailed," she added.
IJM national director Samson Inocencio Jr. said, "More than ever, our justice system should continue to work to protect vulnerable children who are unsafe during the lockdown, and that criminals are made to account for their crimes. We commend the Philippine courts for their relentless work amidst a pandemic."
The Philippines has become the world's largest known source of online child sexual exploitation, a study from IJM published on May 21 revealed.
The seven-year study, entitled "Online Sexual Exploitation of Children in the Philippines: Analysis and Recommendations for Governments, Industry and Civil Society," also said the combination of English fluency, high internet connectivity, long-entrenched poverty, and wide access to vulnerable kids helped make the country a "global hotspot" for child pornography.
Identified victims have an average age of 11 years, with the youngest known victim being less than 1 year old, the study found.
"We need to act as a global community — ending impunity in both source countries like the Philippines and demand countries," Philippine Justice Undersecretary Emmeline Villar told the Associated Press in response to the findings.