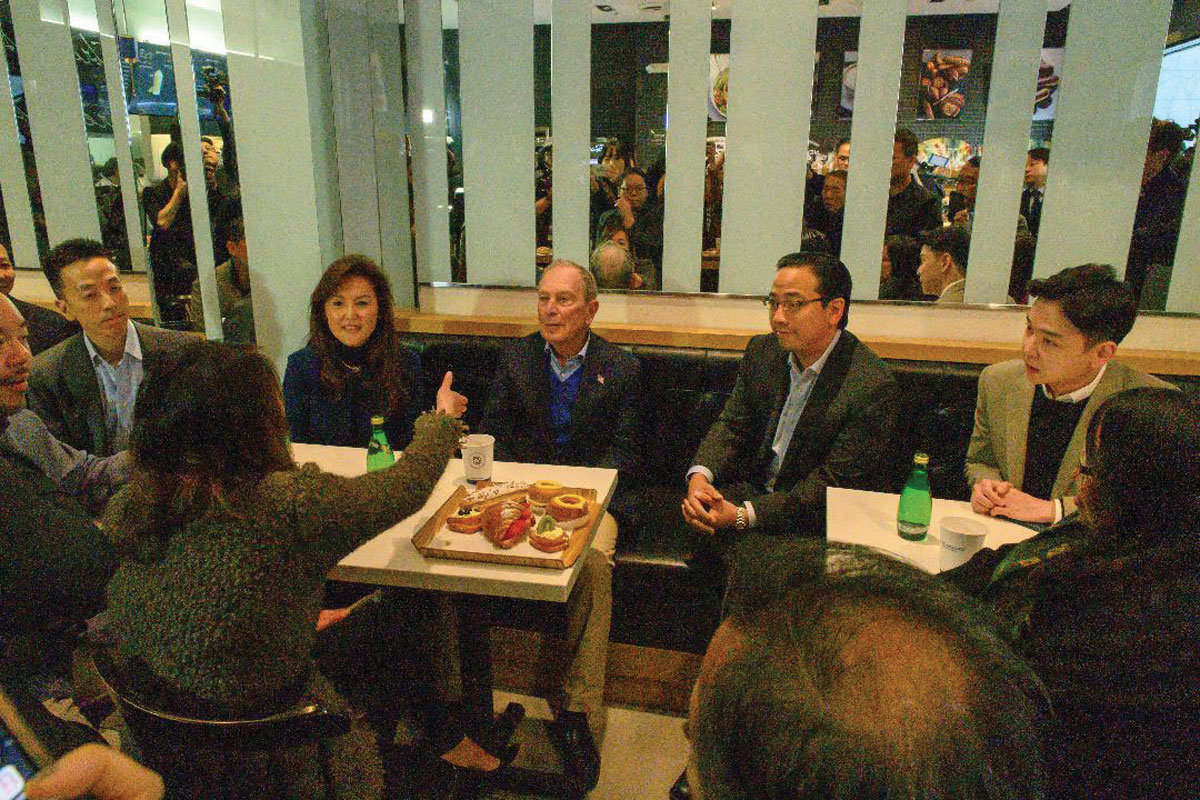 Democratic presidential hopeful Michael Bloomberg held campaign events in Los Angeles over the weekend, including a breakfast meeting with members of various Asian American and Pacific Islander (AAPI) communities.
In a roughly 40-minute appearance, the former New York mayor visited Paris Baguette in Koreatown on Saturday, January 18, where he addressed attendees and shared his intentions for jumping into the race. 
"I'm looking for a job in Washington," Bloomberg said in his remarks to attendees. "I think this country has to change. I'm not a fan of the president."
Though the press was not allowed to ask him questions or stay for most of his meeting with community members and business leaders, he fielded questions on topics such as immigration, health care, the economy, and the United States' trade agreement with China.
"Also [I want to] pull this country together. This country has divided itself among ethnic lines and gender lines…though this country has always been a melting pot," he said, adding "It's hard to argue that we're perfect. But I will say, it's still the country [where] people vote when they want a change."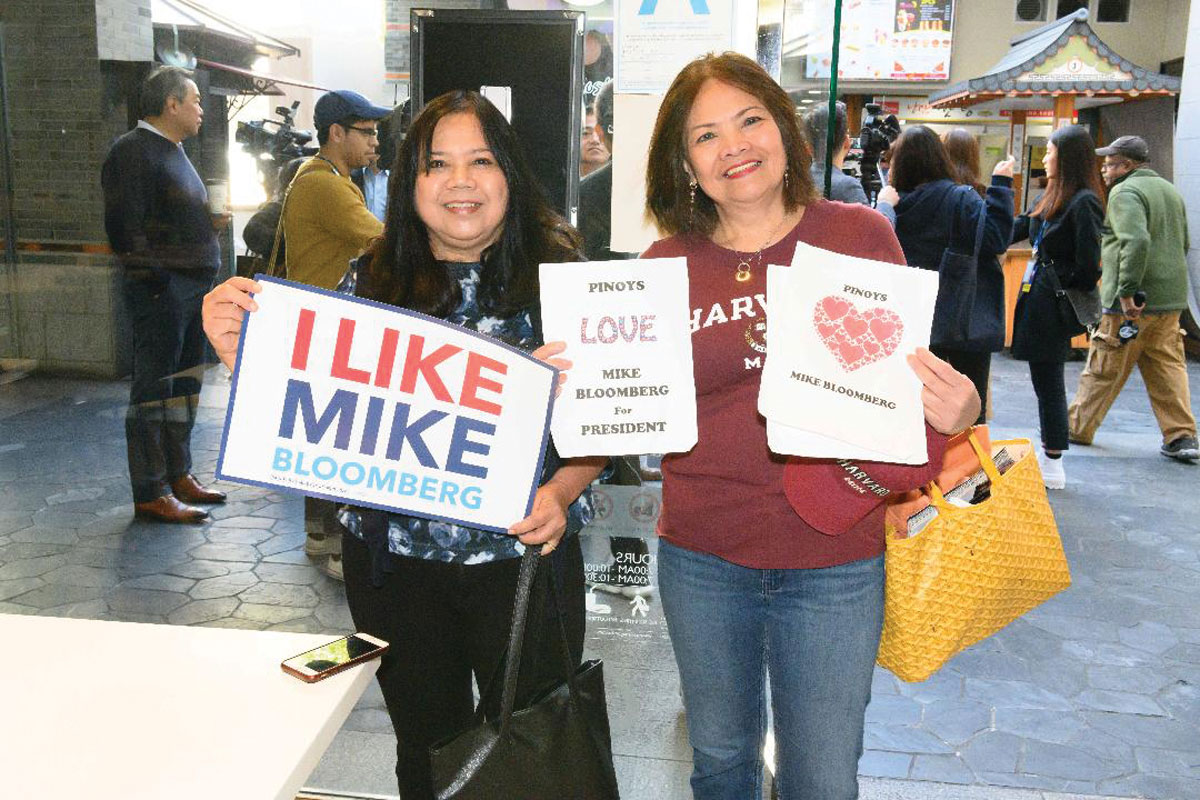 Studies over the years have shown that AAPIs are a growing voting bloc nationwide and can be key swing votes in tight races. In a battleground state like Nevada, all of the major Democratic presidential contenders have made it a point to meet with AAPI organizations in Las Vegas over the past year. 
However, Bloomberg's campaign has instead been focusing on states that vote on Super Tuesday, like California. Largely ignored in the past, California will have a more significant role in the presidential primaries this year as the state's primary has been moved up to March 3. 
AAPI voters could demonstrate their political strength, given that they represent 1 out of every 6 registered voters in the state, according to an October 2019 report by AAPI Data. 
Being one of the first candidates in this cycle to sit down with the AAPI community in Los Angeles — which was largely been overlooked — meant a lot to Jessica Del Mundo, a media and communications professional and Fil-Am community leader.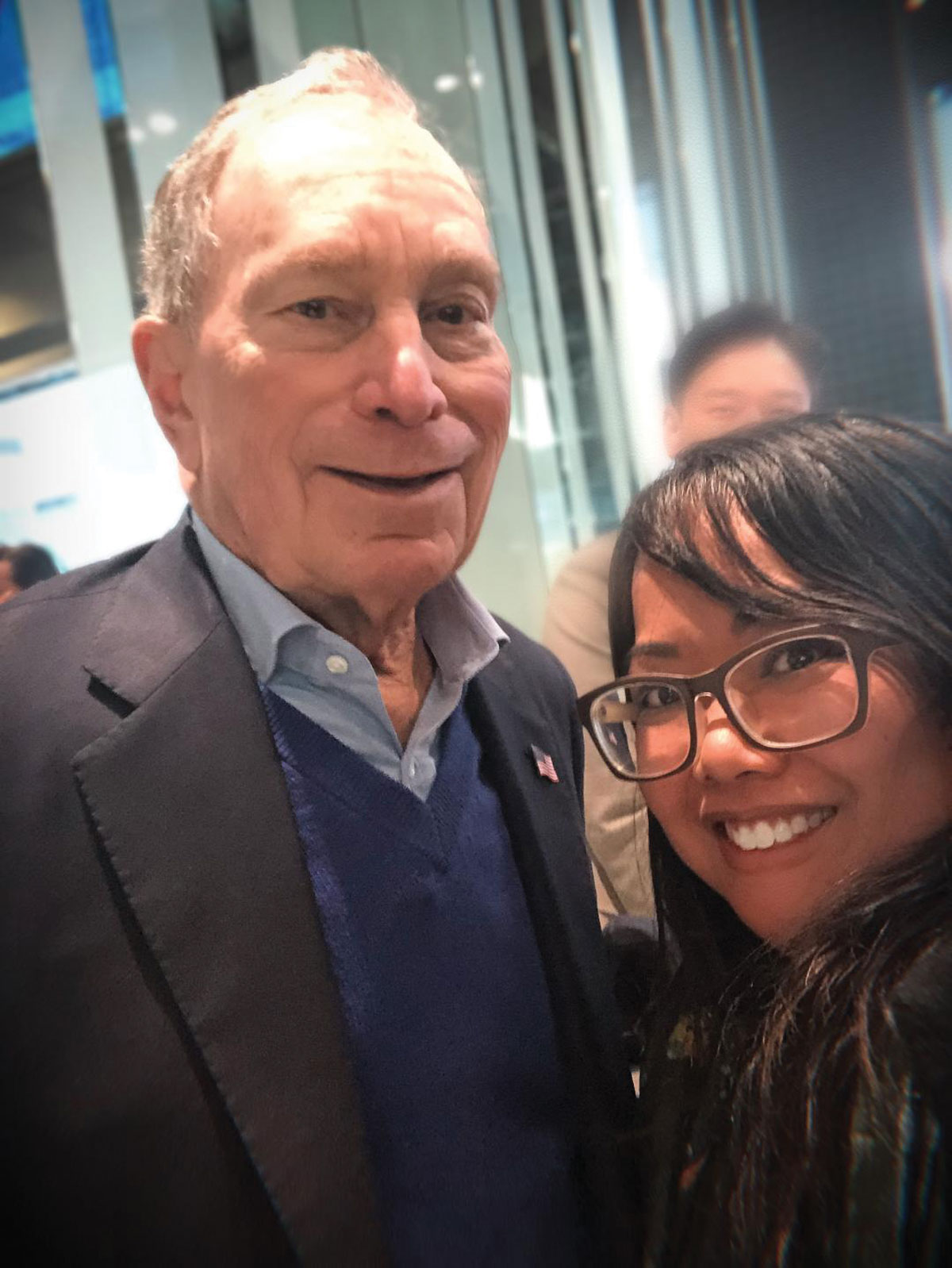 Though she has donated to other Democratic candidates, Bloomberg's meeting on Saturday made an impression on her and showed his commitment to reaching out to minority voters.  
"I love that he took the time, even this late in the game, to meet with us. I haven't seen a lot of other [candidates] do that. For me, it's really about somebody who is representing all of us [and] can do what it takes to win," Del Mundo told the Asian Journal. "He's clearly a very smart man and knows what communities he needs to win over. He seems like he's a great strategist and has a game plan." 
The Bloomberg campaign recently hired Filipino American Eric Salcedo as its national AAPI outreach director. In Los Angeles, several AAPIs have joined the campaign as field organizers, including Fil-Am Jo Moulton, who saw Bloomberg as someone who can bring the U.S. "back on track."
"I've been looking at all the different candidates and I was leaning toward Elizabeth Warren and Joe Biden. But at the same time, when Bloomberg got into the picture, I knew he had the commitment, experience — being mayor of New York for 12 years — and the resources behind him to kick Donald Trump out of the White House," Moulton told the Asian Journal. "This event today shows you that he is all about inclusion."
AAPI communities across the country can expect similar events like the one on Saturday and the formation of groups like "Filipinos for Bloomberg," Moulton said. 
Bloomberg, who was New York City mayor for 12 years and owns his own media company, jumped into the 2020 presidential race late last November. Even if he does not end up being the Democratic pick, he has vowed to spend his own money to support the eventual nominee in order to defeat President Donald Trump. (Christina M. Oriel/AJPress)