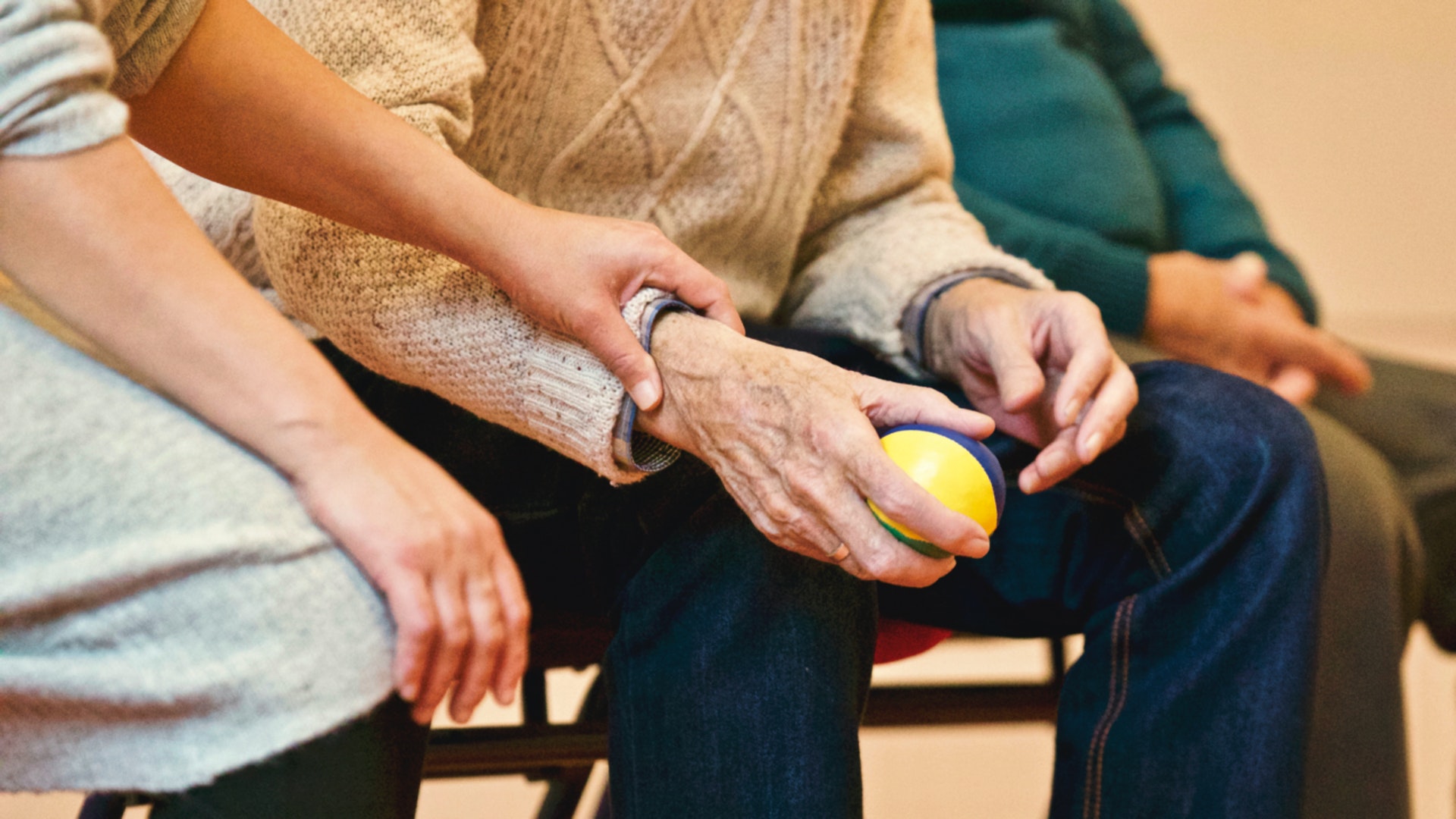 WHEN the coronavirus pandemic went into full force in early 2020, health care workers were lauded for being the frontline warriors against the highly contagious and deadly virus.
Nurses, doctors, EMTs, and other hospital staff were in the thick of the most concentrated centers of infection, prompting social media campaigns and PR efforts to show gratitude toward medical staff.
But health care workers are more than those who work at hospitals and doctors' offices. In many cases, those providing the most immediate care are family members and in-home caregivers who are not only trying to keep themselves healthy, but they're also working tirelessly to keep family members safe.
"Many times the care we have here in California the majority of care is done by us: family members and elder caregivers. We are an essential part of the health care system," said Dr. Donna Benton, research associate professor of gerontology at USC and director of the USC Family Caregiver Support Center and Los Angeles Caregiver Resource Center.
Benton, along with other community advocates, spoke at a press conference on Thursday, Jan. 13 about the massive community of caregivers in California, a vast majority of whom are women, immigrants, and/or people of color.
According to Benton, there are 4.5 million family caregivers in California, meaning that there are millions of caregivers in the state who have been struggling accessing personal protective equipment (PPE) and other essential needs and services to better care for their patients during the pandemic.
As of Tuesday, Jan. 18 at-home COVID-19 test kits are available for delivery through the United States Postal Service, which has started taking orders at www.covidtests.gov/.
Cheryl Brown, chair of the Social Action Committee of St. Paul's First AME Baptist Church-San Bernardino and former California State Assemblymember, noted that caregivers should be among those who are prioritized in the rollouts for free testing kits.
"Our caregivers should be a priority in terms of accessing these resources and supplies," Brown said, noting that caregivers are often responsible for the care of those with dementia, Alzheimer's, and other palliative diseases that warrant prime concern.
Benton noted that many caregivers didn't receive priority for vaccines and boosters since many didn't fit the special qualifications for early eligibility: frontline medical professionals, senior citizens aged 65 or above, or suffering from an underlying health issue.
"It's difficult when you're taking care of someone who is homebound and can't leave the house," Benton said, adding that as part of the California Caregiver Resource Centers, family caregivers were dropping out of the workforce in droves.
According to a study released by Morning Consult in October 2021, 1 out of 5 health care workers in the United States have either resigned or retired.
With the omicron surge, Benton said those changes can bring about even more struggles for caregivers, many of whom are caring for individuals who are more susceptible to the harsher effects of the coronavirus.
Even with vaccines and boosters, scientists have noted that the omicron variant is still highly contagious, and reports have shown that even the vaccinated are still catching the virus. (However, the unvaccinated continue to dominate hospitalization stats; those who are vaccinated are less likely to suffer the more severe effects of the virus.)
For many communities, caregiving isn't a job; it's an essential, ubiquitous part of family. As Filipinos, taking care of elders — especially those who are family — is not only normal but expected.
For Filipina American Marienne Dominguez, her path to eldercare was forged when a family member got seriously sick, and when she was asked to help care for this relative, she didn't think twice.
"I didn't plan on being a caregiver, but it just happened because of family issues where I had to care for an auntie for a few years," Dominguez told the Asian Journal in a phone interview. "I remember when my mom used to care for her grandmother, who was in a vegetative state. I just thought that was part of being Filipino, caring for our older relatives."
In 2014, her great aunt became physically dependent after suffering a stroke and since Dominguez had a job that allowed her to work from home, she took the responsibility of helping her great aunt take her medicine, go to the doctor, and prepare her meals.
But after her great aunt passed away in 2017 — shortly after which she lost her other job — Dominguez decided to apply to become a licensed practical nurse (LPN). For the last five years, Dominguez, 38, has worked at a nursing home in Northern California; it's a job she loves, but she admits the COVID-19 pandemic has made the job "a hundred times harder."
"Every day I'm worried I'll catch COVID, and amazingly, I haven't yet. But we've seen so many patients suffer and a few have died in our facility before we had vaccines," Dominguez said, adding that access to PPE, ventilators and other necessities was difficult during the first year of the pandemic.
She continued, "I wish these politicians did more to provide for [those of] us who work in elder care facilities. We are in health care so it would make sense to put us in the same category as hospital workers, but I understand that it's generally been difficult for all of us."
As the omicron variant continues to complicate daily life, Dominguez said she hasn't had any plans to quit her caregiving job. Despite its difficulties and oftentimes feeling hopeless, she knows that quitting would make her feel worse.
"I understand the desire to just quit. I've seen many LPNs and nurses quit. But knowing me, I would feel terrible about the patients I leave behind," she said. "I don't want to quit, but I wish that the health care industry would take us caregivers and elder care workers seriously."