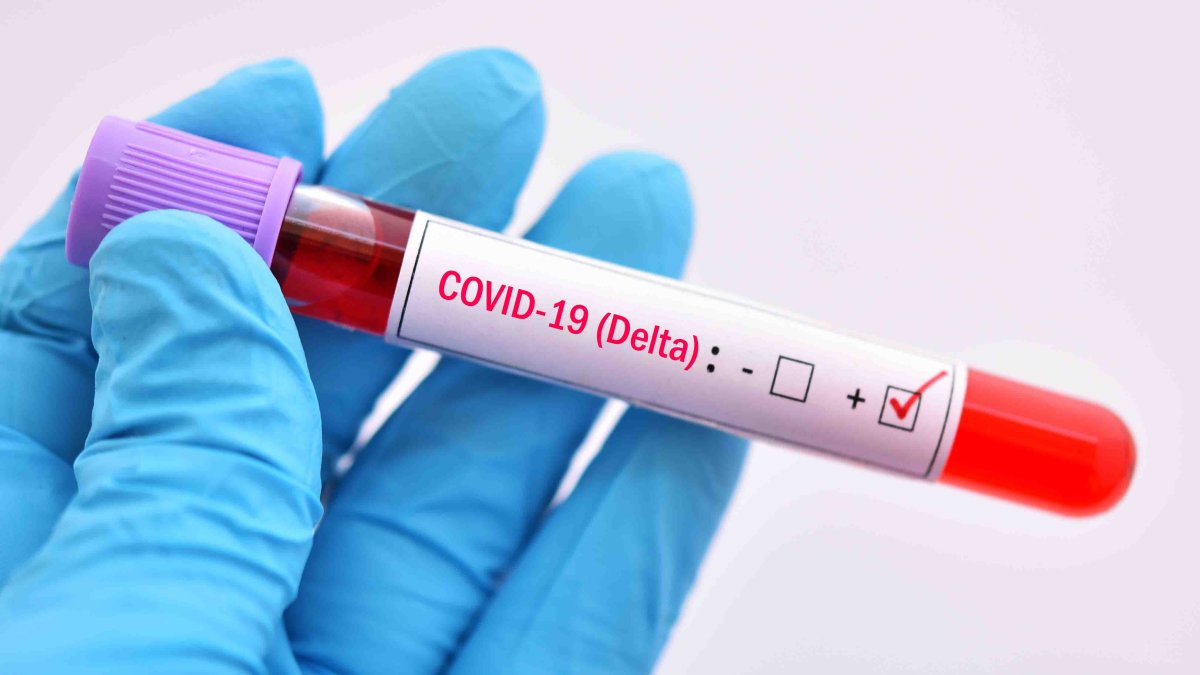 Officials detail a 'pandemic of the unvaccinated' as cases surge across the country
WEEKS after counties and cities across the country began reopening public life and slackening social distancing mandates, public health officials are reporting dramatic surges in positivity rates, hospitalizations and deaths, putting into sharper focus the dire situation in areas of low vaccination rates.
According to the Centers for Disease Control and Prevention (CDC), the extremely infectious Delta variant now accounts for 83% of new COVID-19 cases in the country, a rapid and dramatic increase from early July when it became the most dominant variant in the United States.
The CDC also reported on Thursday, July 15 that, nationwide, there were more than 33,000 new cases of COVID: a nearly 70% increase than the seven-day average the previous week.
"It's clear that this is becoming a pandemic of the unvaccinated," said Dr. José Montero, director of the CDC's Center for State, Tribal, Local and Territorial Support, at a briefing with ethnic media on Friday, July 16. "People who are unvaccinated account for a majority of the new infections, hospitalizations and deaths. We've seen outbreaks of cases in different parts of the country, especially those that have low vaccination coverage."
In Los Angeles County—which last weekend reissued its mask requirement for everyone regardless of vaccination status—there were a reported 1,821 new confirmed cases of COVID-19 and five new deaths on Tuesday, July 20.
The test positivity rate now stands at 4.8%, more than double what it was two weeks ago at 2.0%, the county reported. The number of hospitalizations has also nearly doubled from 273 hospitalizations two weeks ago to 544 hospitalizations this week.
Montero added, "It is quite clear that this pandemic is not over. The good news is that if you are vaccinated, you have good protection against severe COVID-19 and hospitalization, and you are protected against correlated variants, including the delta variant."
However, encouraging more people to receive vaccinations, by and large, has proven to be an uphill battle. Aside from those under 12 who have not yet been cleared for any of the FDA-approved COVID-19 immunizations, vaccine skeptics and anti-vaxxers—many of whom are parents—continue to put those who are not yet protected against the virus (and its many variants).
"Our children remain vulnerable and transmission [among children] is especially high," Dr. Lauri Hicks, chief medical officer of the CDC's Vaccine Task Force, said on Friday. "I think it's really important to make sure parents are getting vaccinated in order to protect their kids."
Hicks also noted that those who are eligible and able to get the vaccine but remain defiant also continue to pose a risk for those with ongoing health issues — even those who have been vaccinated.
"Making sure that the individuals that [the immunocompromised] are exposed to are getting vaccines is a really important step," Hicks added.
Both Hicks and Montero affirmed the importance of safety procedures like face masks and social distancing in the effort to curb the spread of COVID-19. The CDC's guidance over mask-wearing has caused mass confusion over whether people, vaccinated or otherwise, should or shouldn't wear masks.
Montero clarified that the CDC, which provides guidance, not orders, to all jurisdictions in the country but honors the autonomy of states, has never announced that the public should stop wearing masks. He also said that in certain settings—like schools, hospitals and health centers and correctional facilities—masks should always be worn.
"It may be incumbent upon the local or state authorities based on the epidemiological situation in the region, to recommend or mandate the mask use," Montero said. "The message is not black and white, but we know that vaccines are good and if we are protected, we can be around most people without any risk, or we can use the mask if we want to."