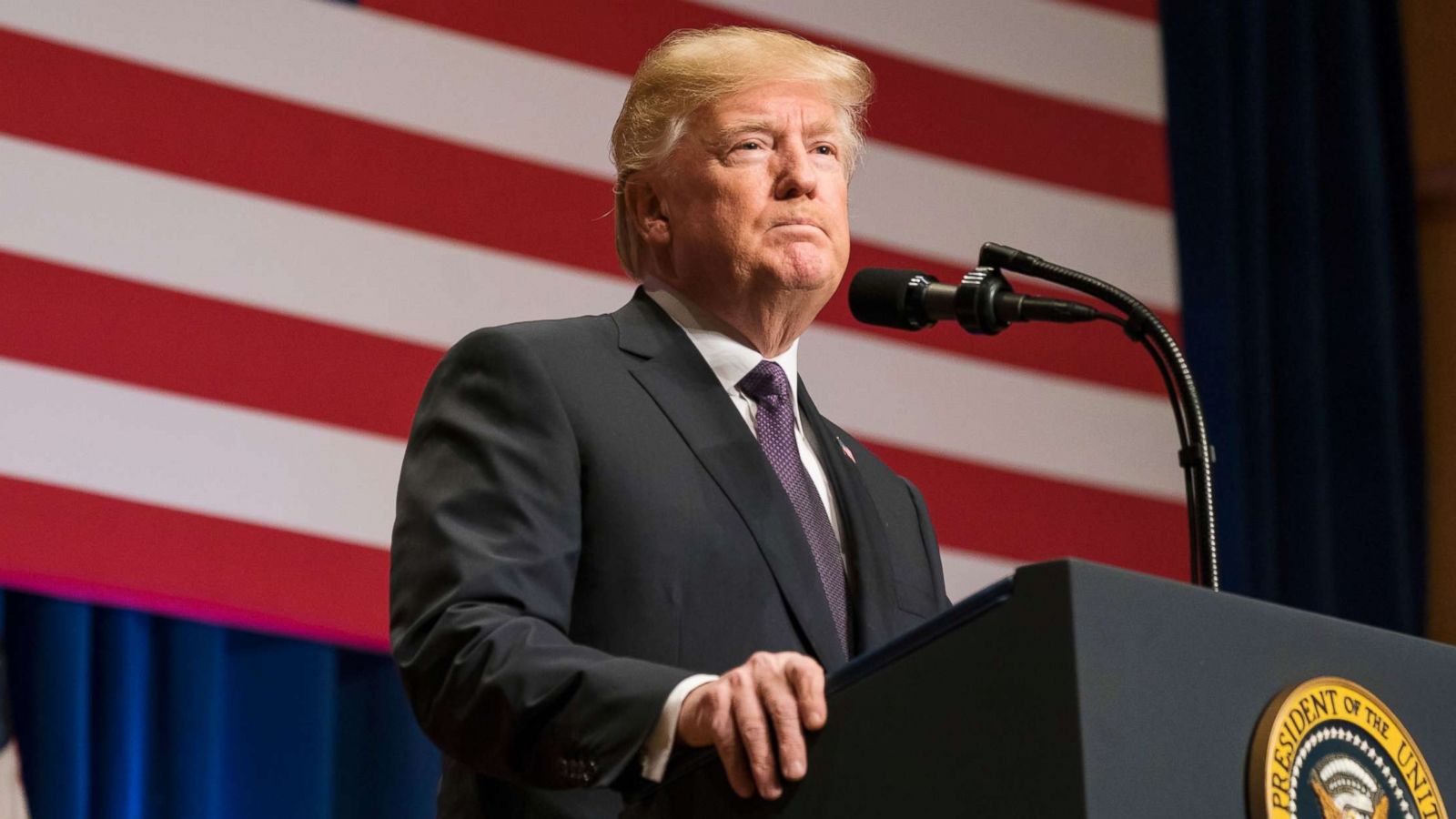 As the government shutdown entered its 32nd day on Tuesday, January 22 — the longest its ever been in U.S. history — President Donald Trump's most recent proposal to offer temporary protection for undocumented immigrants in exchange for border wall funding seems unlikely to succeed.
Lawmakers returned to Washington on Tuesday after the Martin Luther King holiday with Senate Majority Leader Mitch McConnell expected to make a move to vote on the proposal offered by Trump on Saturday, January 19.
But Democrats maintained that they would reject the proposal, and called for the reopening of government to come before further negotiations.
House Speaker Nancy Pelosi (D-Calif). said early Tuesday that Democrats were prepared to vote on more bipartisan bills to reopen the government, but were being hindered by the shutdown.
She said in a morning tweet that President Trump and Senate Majority Leader Mitch McConnell (R-Ky.) "need to stop holding Americans hostage."
"Stop blocking these bills, and #EndTheShutdown now," Pelosi added.
Trump too sent out a tweet, exclaiming "No cave!" while accusing Democrats of playing "political games."
In the proposal announced Saturday, Trump said he would offer temporary legislative protection of three years for some 700,000 Dreamers — recipients of the Deferred Action for Childhood Arrivals (DACA) program — who were brought to the U.S. illegally as children. The Trump administration ended the DACA program late 2017.
Trump also offered an extension of the Temporary Protected Status program that blocks the deportation of eligible immigrants affected by armed conflict or natural disasters in their own countries. Roughly 300,000 under the program face expiration.
In exchange, Trump asked for $5.7 billion in funding for a wall on the Southern Border. He also requested funding for humanitarian assistance and drug-detection technology for securing ports of entry, additional border agents and immigration judge teams to address the backlog of 900,000 cases, and a system through which Central American minors may only apply for asylum in their own countries.
"This is common-sense compromise both parties should embrace," Trump said.
But Democrats were quick to reject the proposal and continued to call on Trump to first address the government shutdown, which Trump did not do in his proposal announcement.
Since the government entered a partial shutdown last year on December 22, 2018, an estimated 800,000 furloughed federal employees have stopped receiving paychecks and many have picked up part-time jobs elsewhere as a result.
In response to reports of Trump's proposal, Pelosi responded ahead of his speech and called it "a compilation of several previously rejected initiatives, each of which is unacceptable and in total, do not represent a good faith effort to restore certainty to people's lives."
"It is unlikely that any one of these provisions alone would pass the House, and taken together, they are a non-starter," Pelosi said in a statement. "For one thing, this proposal does not include the permanent solution for the Dreamers and TPS recipients that our country needs and supports."
Senator Dick Durbin, D-Ill, also called on Trump to reopen up the government before heading with negotiations.
"First, President Trump and Senate Majority Leader McConnell must open the government today. Second, I cannot support the proposed offer as reported and do not believe it can pass the Senate. Third, I am ready to sit down at any time after the government is opened and work to resolve all outstanding issues," said Durbin.
But not all voicing disapproval of Trump's proposal were Democrats.
Conservative commentator Ann Coulter described Trump's latest move as "amnestying millions of illegals.
"Trump proposes amnesty. We voted for Trump and got Jeb," tweeted Coulter.
Rep. Steve King (R-Iowa) who was recently removed from his House committee assignments following racist views, criticized the tradeoff and tweeted, "Amnesty is traded for $5.7 billion (1/5 of a wall), wouldn't be enough illegals left in America to trade for the remaining 4/5. NO AMNESTY 4 a wall!"
But McConnell, in announcing his intent to put the offer up for a vote in the week back from the MLK holiday, called Trump's offer a "bold solution to reopen the government, secure the border, and take bipartisan steps towards addressing current immigration issues."
Acknowledging the situation for the affected furloughed employees, McConnell said it wasn't looking "any brighter and the crisis at the border isn't improved by show votes."
"The president's plan is a path towards addressing both issues quickly," said McConnell. (Rae Ann Varona/AJPress)