With less than two weeks until Election Day, the Democratic National Committee is seeking to secure the Filipino American vote in Nevada and across the country through a new digital advertising campaign in the Asian Journal.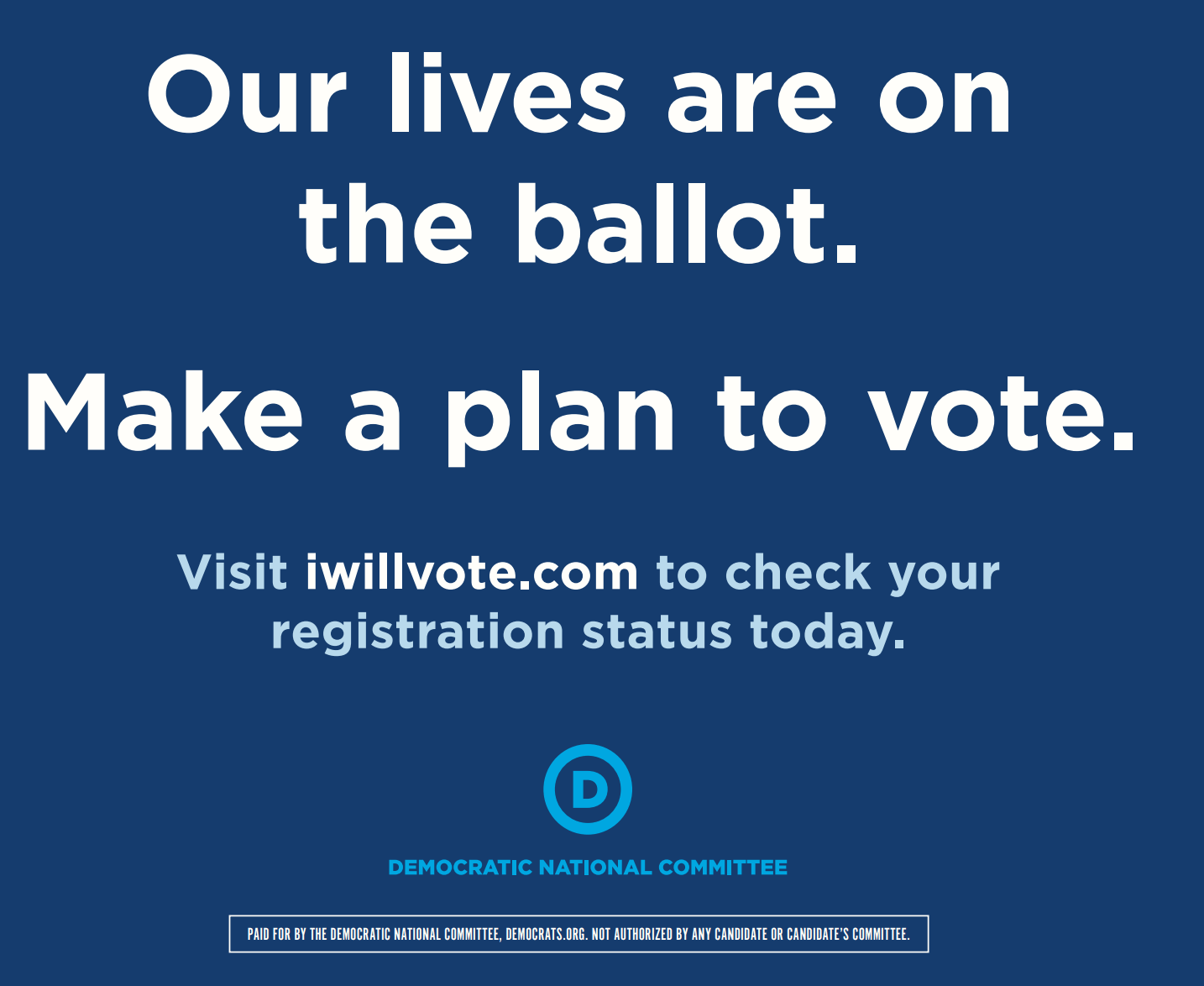 The advertising campaign is part of a six-figure investment in get-out-the-vote ads in constituency media, according to the DNC.
The Asian Journal — one of the largest Filipino American publishing firms in the United States that releases six print editions weekly and manages a widely-reached news site — will help kick off the ads this week as part of a larger multilingual advertising campaign to reach 1 million Asian American and Pacific Islander (AAPI) voters in key battleground states and across the country.
Nevada continues to be a key state reaching the AAPI community, which accounts for 11% of the electorate, and with Filipino Americans making up the largest Asian group.
"Democrats are meeting Filipino American voters where they are by making historic investments to ensure AAPIs in Nevada and across the country have the information they need to make their plan to vote," said DNC Chair Tom Perez.
Nationally, Fil-Ams are the second-largest origin group in the U.S. Asian electorate, with over 1.9 million eligible voters as of 2018, according to Pew Research Center.
The 2020 Asian American Voter Survey — released in September by APIA Vote, AAPI Data, and Asian Americans Advancing Justice | AAJC — 62% of Fil-Am voters said they are "more enthusiastic" to vote this November than they were in previous cycles, the highest level of support compared to the Chinese, Indian, Korean, Japanese and Vietnamese groups surveyed.
Among Fil-Ams voters surveyed, 52% back Biden, while 34% support President Donald Trump — the second highest support for the current president among the groups after the Vietnamese American community.
"The stakes have never been higher — especially for AAPI communities — and we are committed to making sure voters have the tools to make their voices heard at the ballot box, and elect leaders like Joe Biden and Kamala Harris who will fight to build a brighter future for AAPI families," Perez added.
In addition to the Asian Journal, the ad campaign will run in national constituency media as well as local print, digital, and radio outlets across several battleground states. The ads will direct individuals to IWillVote.com — the DNC's newly updated voter participation hub, where voters can register to vote, check their voter registration, and make a plan to vote, whether in person or by mail.
This ad campaign follows the recent rollout of new features on IWillVote.com that help voters easily request and return their ballot by mail, as well as learn important information about the voting process in their state as they make their plan to vote.
As the pandemic continues, the Democratic Party, Biden campaign, and local political organizations have released resources for registered voters to make a plan to vote safely.
The Nevada Democratic Party, for instance, released a Tagalog voter protection hotline earlier this month. By calling the hotline at 888-525-VOTE (8683), Fil-Am voters can be connected to a volunteer in English or Tagalog to ask questions about how to register to vote before the deadline, locating a polling place, or where to drop off their vote-by-mail ballot.
Last week, the Biden campaign announced television ads — including a commercial titled "Stand Together" — targeting AAPIs nationally and in 16 key battleground states.
On Biden's Instagram page on Tuesday, a new video ad was posted featuring the former vice president meeting with communities across the country.
"Asian Americans have a deep and rich history in America, and they are essential to the fabric of this nation. Our campaign is about building a coalition where everyone belongs, and as president I will build a government that once again champions our nation's diversity.  That starts with celebrating and uplifting the voices, cultures, and contributions of the Asian American and Pacific Islander community," read the post's caption.