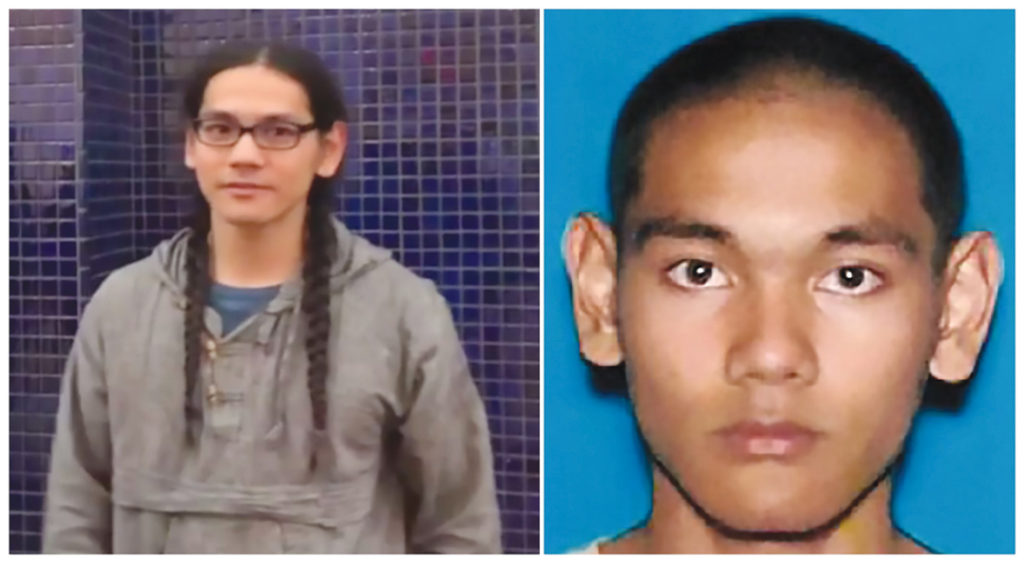 Mark Steven Domingo of Reseda, Calif. faces federal charges in alleged plot meant to avenge the mass shootings at New Zealand mosques in March
THE Federal Bureau of Investigation (FBI) on Friday, April 26 arrested a Filipino American United States Army veteran in Reseda, California, on suspicion of plotting a massive terrorist attack in Los Angeles after a lengthy investigation by the FBI Joint Terrorism Task Force, according to records unsealed on Monday, April 29.
On Friday night, 26-year-old former U.S. Army infantryman Mark Steven Domingo received a package from an undercover FBI informant which he believed to be a live bomb but was actually an inert explosive device (IED) that he planned to use for "retribution" for the recent terrorist attacks in Christchurch, New Zealand in which an alleged white supremacist killed dozens of Muslims in two mosques.
According to the Department of Justice, Domingo is a U.S.-born citizen of Filipino descent.
As stated in a criminal complaint filed by federal prosecutors on Saturday, Domingo was charged with aiding terrorists with "material support" to carry out the planned attack. An affidavit in support of the complaint said that the young Filipino American "planned and took steps to manufacture and use a weapon of mass destruction in order to commit mass murder."
Through conversations online, Domingo expressed alliance with radical jihadism and offered willingness to martyr himself to carry out the attack. He considered carrying attacks on the Jewish community, churches, a military facility or police officers, but court papers said that he decided to detonate an IED at a white nationalist rally in Long Beach last weekend.
The decision to target the white nationalist rally in Long Beach came about when Domingo met with the FBI informant on April 19 when Domingo showed up with an AK-47-style rifle and allegedly referenced the 2013 Boston Marathon bombing when mentioning he wanted a device that could result in dozens of casualties, according to the affidavit.
"There were mosque shootings in new Zealand [sic]," Domingo wrote to a private online group. "[T]here must be retribution."
Court papers released on Monday also found that Domingo boasted about owning weapons as well as 80 pounds of nails and shrapnel that "would be long enough to penetrate the human body and puncture internal organs," the affidavit said.
Additionally, during the planning process of the attack, Domingo asked his conspirator, the FBI double agent, to locate someone who knew how to craft bombs.
"This investigation successfully disrupted a very real threat posed by a trained combat soldier who repeatedly stated he wanted to case the maximum number of casualties," U.S. Attorney Nick Hanna for the Central District of California said after Domingo's arrest. "Protecting Americans from terror attacks is the number one priority of the Justice Department, and anyone who plots to use a weapon of mass destruction will be held to account."
Domingo has been in federal custody since his arrest and made his first appearance Monday in the U.S. District Court. As a U.S. Army infantryman, Domingo finished a four-month deployment to Afghanistan in January 2013 and became interested in obtaining an IED after he learned of an FBI informant who knew about them.
"I'll be honest. I'm smart in history but I failed chemistry. Science is not my forte…If he doesn't want to make it, don't force him. But ask him how," Domingo said in one conversation, per court papers, which also alleged that Domingo expressed support and allegiance for the radical jihadist group the Islamic State.
In an interview with the Daily News, Domingo's younger brother, 22-year-old James Domingo, said that when his older brother began attending a mosque in their quiet neighborhood of Reseda, he saw it as a "good thing."
"I thought maybe my brother finally found some sort of guidance in this world," said the younger brother, who lived with the suspect and their aunt and grandmother for much of their young lives. "Like anybody else, I don't want to assume a thing when someone is going into a new religion."
Though most of Mark Domingo's radicalization were relegated to online forums and digital correspondence, the younger Domingo brother did not indicate whether or not he knew of his older brother's radical intentions.
In a public letter, the Domingo family requested privacy on the matter as they have "family members who are ill right now and require our full attention and care."
But in the Daily News interview, James Domingo said, "I hope this dies down eventually and hopefully my brother will be found innocent of all of this."
If Mark Domingo is convicted with the charge of "providing and attempting to provide material support to terrorists," he would face a "statutory maximum sentence of 15 years in federal prison," according to the Department of Justice.