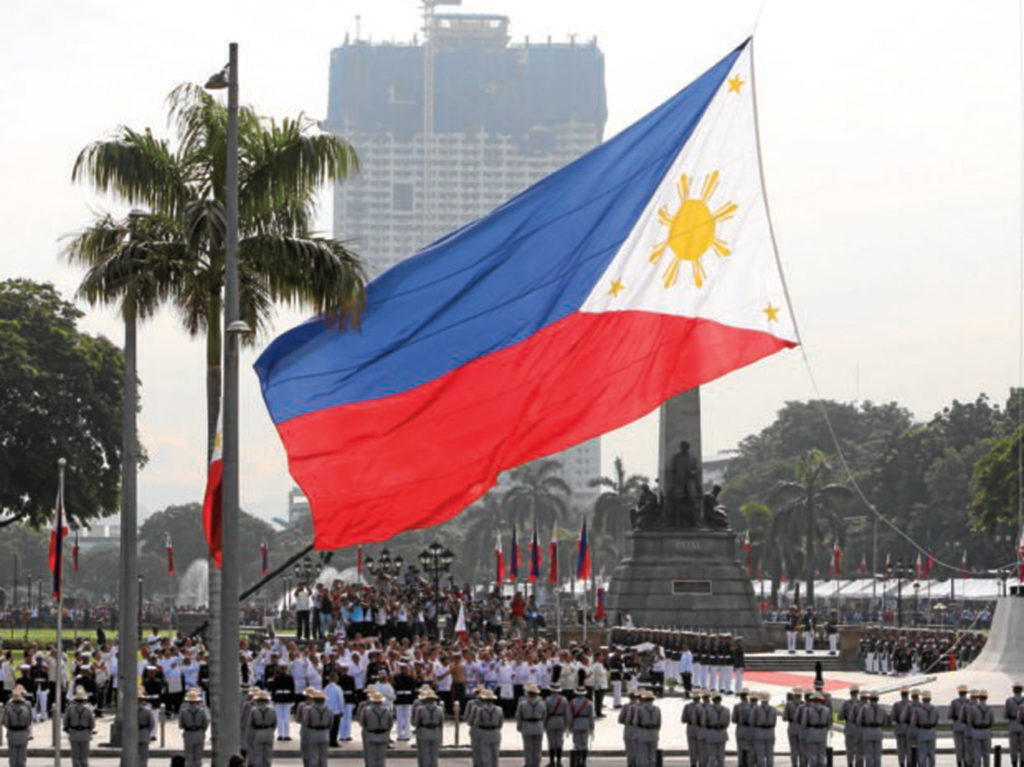 Also known as "Araw ng Kasarinlan" or "Araw ng Kalayaan", Philippine Independence Day is held every June 12 — the same date the country declared independence from Spain in 1898, following four centuries under its colonial rule.  That independence though was very short lived, as those familiar with Philippine history know.
Philippine Independence Day traces back 300 years ago when the Philippines — under General Emilio Aguinaldo — declared independence from Spain on June 12, 1898.  But as Filipinos began to celebrate through national anthem fanfare and flag raising, they again quickly found themselves under another ruler.
Spain had let go of its reign while it was at war with the United States.  Upon losing, Spain had then given the Philippines to the U.S. as part of the 1898 Treaty of Paris Agreement which involved a payment of about $20 million.  The Philippines, thus became a U.S. territory.  The Philippine-American War would rise up a year after.
Ironically on July 4, 1902, President Teddy Roosevelt declared victory over the Philippines.  He would though, five years later, give into pressure of granting the Philippines their independence by proclaiming general amnesty between the two countries.
Yet it was again postponed as William Howard Taft, backed by a party who wasn't too keen on granting independence.  By 1912, Taft was defeated by President Woodrow Wilson who brought talks of possible independence back on the table.  
But it wasn't until 1946 did the Philippines finally gain sovereignty through the Treaty of Manila, and the day it was given its independence so happened to be again on July 4 — the same day its newly former colonizer celebrated Independence Day.
But the shared independence date would only be celebrated together for 15 years.  In 1962, Philippine President Diosdado Macapagal decided to officially change the date back to June 12.
"July 4 seemed tantamount to the celebration of Philippine subjection to and dependence on the United States which served to perpetuate unpleasant memories," wrote Macapagal sometime after.
"I felt too, that July 4 was not inspiring enough for the Filipino youth since it recalled mostly the peaceful independence missions to the United States," Macapagal further wrote.  "The celebration of independence day on June 12, on the other hand, would be a great inspiration to the youth."
Hence, June 12 stuck as the official date for Philippine Independence Day.  July 4 then began to be referred to as Filipino-American Friendship Day.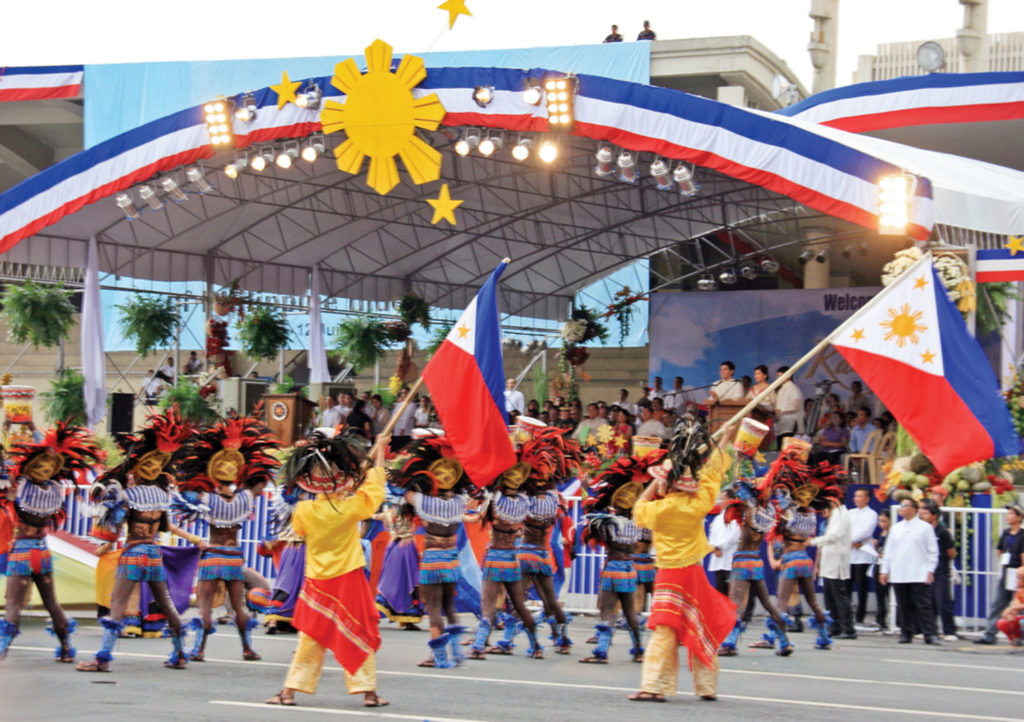 Celebration of Fil-Am identity
Despite the long history of colonial rule, the relationship between the once colonized Philippines and its colonizer for the most part remain good.  Over four million Filipinos currently live in the U.S., making the second largest Asian American group in the nation.
While those in the Philippines celebrate the holiday with a day off from classes and work, Filipinos in the U.S. take it as an opportunity to celebrate their Filipino identity despite being thousands of miles away from their motherland.
Along the West Coast's California, Fil-Am communities of Carson, San Francisco, and Stockton have been gearing up for their own Philippine Independence Day celebrations — all of which be held on Saturday, June 9.
And of course, included are food booths, cultural performances, and entertainment by beloved Filipino artists.  The City of Carson's 120th Philippine Independence Day celebration will be featuring entertainment headlines by ABS-CBN talents Sam Milby and Jona.
In New York, Filipinos and New Yorkers in general, celebrate the holiday earlier on the first Sunday of June.  Having been celebrated annually since 1990, the Philippine Independence Day Parade and celebration held along Madison Avenue and in Madison Square Park has become the largest among Philippine Independence celebrations in the U.S.
"This year's Philippine Independence Day Parade Celebration was great.  Filipinos and Filipino-Americans came together and showed love for this yearly celebration of our freedom," said Richard Baccay, who goes by his artist name of R1CH.
R1CH was one of the performers at the parade, along with his fellow Filipino producer and manager Paulo Gernarde who goes by his artist name ISTANZA.  The two performed original Filipino rap music inspired by life experiences and struggles as Filipinos.
Other featured performers included dancers representing the Dinagyang Festival of Iloilo City, and the Manggahan Festival of the island province in Guimaras.
Born and raised in Pasig City, but now residing in New York, R1CH said the celebration was important in that it serves as a reminder to Filipinos — especially to those who grew up in New York and throughout the U.S. — of their roots and culture.
Also in the crowds of Fil-Ams and general New Yorkers were visiting Filipinos like 26-year-old Carlo James B. Salina, an ICU nurse in the Philippines on vacation in the Big Apple.
"Definitely one for the books," said Salina, though adding that he was a bit confused about its early celebration.
It being his first Philippine Independence Day outside the Philippines, Salina said the event made him proud to be Filipino.
"I even roamed around the busy streets of New York, rode the subway and went home with my little Philippine flag sticking out of my backpack," said Salina.
Like Baccay, Salina found the celebration's importance as being a reminder — especially to the youth — of what was involved in creating the Filipino identity.  He encouraged young Filipinos, especially those living outside of the Philippines, to be learn more about the Filipino culture and history.
"This hard-fought freedom that we are enjoying now should not be taken for granted," he said.  "It should always be cherished and be claimed with dignity and pride."
As the New York Filipino community swarmed around Madison Avenue and Madison Square Garden, waving their Filipino flags, letting out the occasional "Mabuhay!", and partaking in the variety of Filipino foods, Salina said he was proud to have witnessed such Filipino pride among Fil-Ams.
"These things just made my heart swell with pride," said Salina.  "It was that time when I experienced a sense of belongingness, and at the same time, a sense of identity in a melting pot of culturally diverse people."