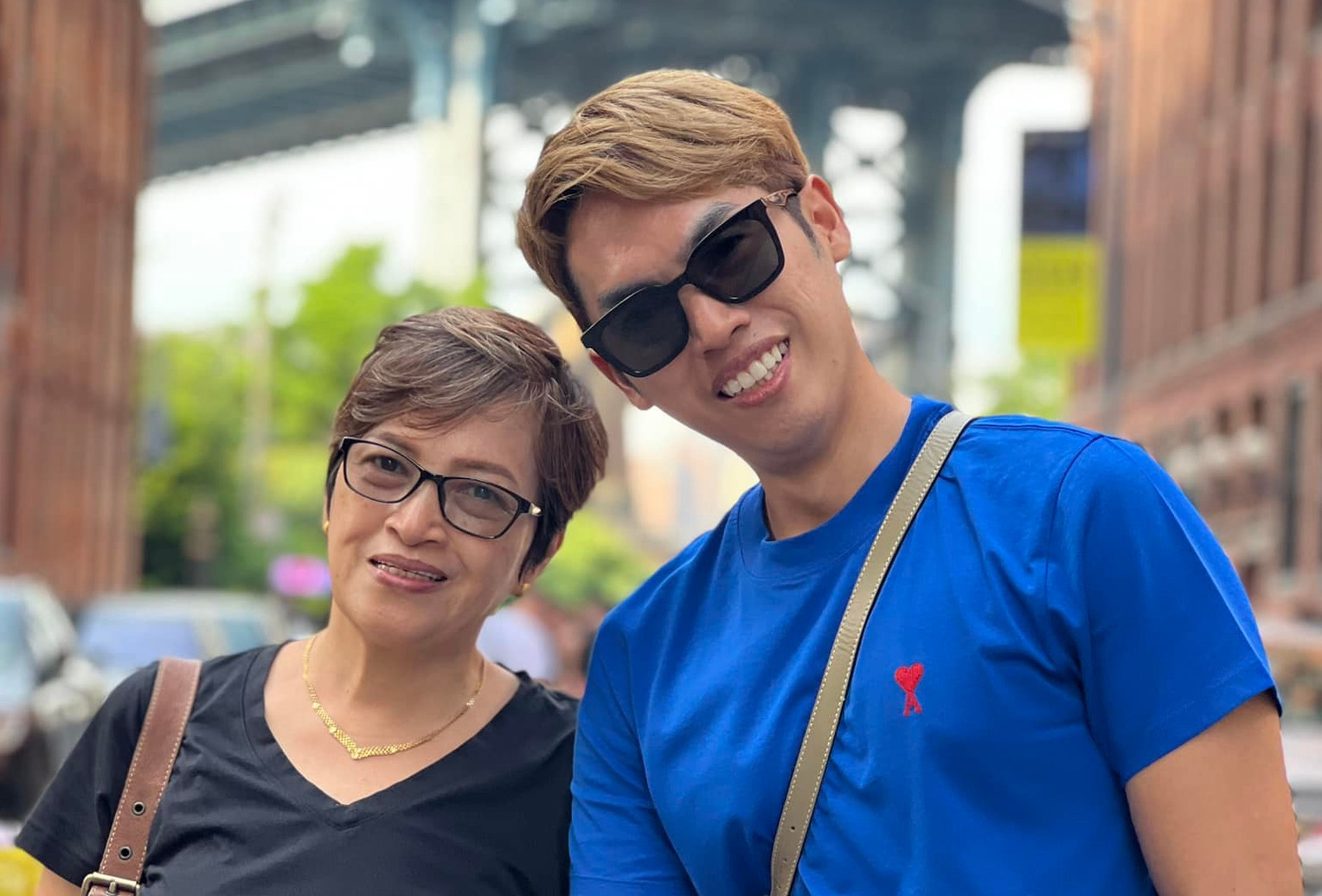 Consul General Cato meets Philly mayor to demand action
Filipino lawyer John Albert Laylo and his mother Leah were on their way to the Philadelphia International Airport aboard an Uber at 4:10 a.m. Saturday, June 18 when as many as 15 shots were fired into the rear window and driver's side of the car at 38th and Spruce near University City.
They did not make their flight.
The 35-year-old Laylo, a lawyer in the Philippines, was hit in the head and was taken to Penn Presbyterian where he was declared in critical condition. The mother sustained minor wounds from shattered glass from the car window.
Laylo succumbed to his injuries the following day.
Consul General Elmer G. Cato and the Philippine Embassy Police met with Philadelphia Mayor Jim Kenney and other city officials on Tuesday, June 21 to urge action and find a resolution to the case.
In a tweet following the meeting, Consul General Cato said, "We thank @PhillyMayor Jim Kenney and @PhillyPolice for their assurance that they will do everything they can to bring to justice whoever is responsible for the death of our kababayan John Albert Laylo."
Mayor Kenney took to Twitter to say that the senseless violence will always be unacceptable and that Laylo's death is "another horrific example of the tragic impact of the prevalence of guns in our city: whether it's a visitor or a native Philadelphian affected, there are too many guns on our streets, with devastating consequences."
"I'm appalled to learn of this heinous and senseless crime that has completely devastated an entire family. Mr. Laylo's loved ones are in my prayers," Kenney tweeted.
Filipino community leaders in Philadelphia held a memorial vigil on Monday evening, June 20 for Laylo outside the Penn Presbyterian Medical Center where he passed away a day after he was fatally wounded in a shooting incident.
According to Philadelphia police, the shooter emerged from another car that pulled behind the Uber, which was stopped at a red light. According to Chief Inspector Frank Vanore, at least a dozen cartridge casings were recovered from the scene.
Vanore, who attended Tuesday's meeting at City Hall, said the deadly shooting may have been a case of mistaken identity, and that another black Nissan of the same make and model driving near the Uber may have been the intended target.
Cato also met with Laylo's mother in the hospital on Sunday, a few hours after the lawyer passed away.
"I said a prayer for him and assured him that we will do everything we can to bring him home as soon as possible," Cato posted.
In her own post on Facebook, Leah Laylo shared photos taken during their vacation.
"We traveled together and we are supposed to go home together!" Laylo said in the post. "I will bring him home soon in a box!"
Laylo was 35 years old, a graduate of Makati Science High School, University of the Philippines Diliman (Political Science), De La Salle University (Law), and Central European University in Budapest, Hungary (International Business Law). He is survived by his mother Leah, father Albert, and sisters Ann and Althea.
A GoFundMe page has been set up to support the family for funeral and other related expenses. Visit https://www.gofundme.com/f/john-albert-jal-laylo. (Momar G. Visaya/AJPress)